Life of Jerome LeBlanc is rather funny and exciting. Do you know why? Because he is Tom Cruise look alike. Why's he in the news?
He's been the secret reason a whole lot of women love Hollywood. He may even be the reason why women have come to adore espionage thrillers featuring jumping off rocky cliffs and bombing out cars at the back of a timer attached to the sleuth's chest. He doesn't romance. Romance does him.
He's got such a beautiful smile that it's borderline crazy. His stuntmen often spent days idling and often out of job despite pay for he himself does all the stunts. Tom Cruise is still very much Hollywood's wild thing. And boy, did he create a storm just recently at San Diego or what?
Hey, wait! Was that Tom Cruise really? Was it the famous "Maverick" from Top Gun? Guess who's been rollicking around San Diego? It's not Tom Cruise, well, yes, in a way it is him.  Here is all about Tom Cruise has a look alike.
The life of a certain Jerome LeBlanc is rather interesting. Do you know why? Because apart from the Beverly Hills, the famed Sunset Boulevard and, the famous Hollywood sign, it's people like Jerome LeBlanc for whom California is such a hit.
Locals at San Diego are in for a rather amusing sight these days as a man with inarguably amongst the closest resemblances ever to Tom Cruise is painting the town red. The life of Jerome LeBlanc is full of fanfare and fun never really stops.
The famous, garrulous smile, the nervy excitement in those veins, the charming personality, the trademark Tom Cruise chops and the rock-solid gait: Tom Cruise is in San Deigo even as he isn't.
It's really that much interesting. Well, to put it plainly, Jerome LeBlanc is a fantastic Tom Cruise look alike or we can say doppelganger who works on local movie projects and is blessed with a passion for acting.
What adds sultry charm to his kitty is that he possesses an uncanny similarity to one of Hollywood's style doyens.
One of his recent adventures rocked the cradle as recently as July 4, 2018. Yeah- it might have rung a bell of Born on the Fourth of July- or something, didn't it?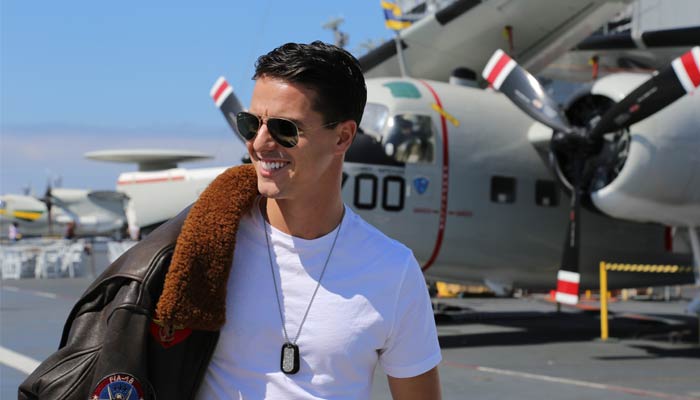 Many onlookers and passerby's at Coronado Parade were in for a shock of their lives when they found Tom Cruise hanging out there. The only thing was, well, it wasn't Tom Cruise actually; it was going to be Jerome LeBlanc's big moment.
Thinking that they saw Tom Cruise walking around in that incredibly famous Top Gun overalls, everyone was excited and understandably so. That's when the ground underneath their feet began to crack up.
Jerome LeBlanc – Tom Cruise Look Alike
Although Jerome LeBlanc is a local actor based in Ramona, he's often travelling around in California mimicking the famous actor behind such distinguished films as Magnolia, Mission Impossible series, Interview with the Vampire, Cocktail, Jack Reacher, Knight and Day and many other enterprising entertainers.
In an age where the cult of celebrity is evidencing only a sky-rocketing high, it's not too surprising to note the fame attached even to doppelgangers. They are, after all, one's closest window to the real spirit of a celeb. In that regard, Jerome LeBlanc is quite a celebrity- it ought to be said.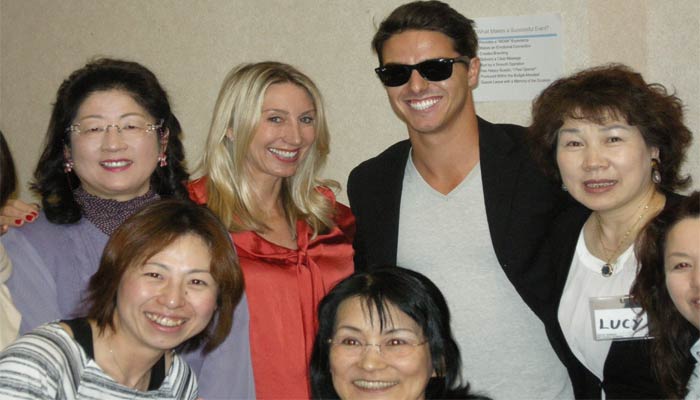 An ever-smiling, earnest and good-humoured bloke, Jerome LeBlanc's day often include commonly posing as Tom Cruise for fans with pictures. Taking selfies is part of the routine and so is sharing a good laugh. He might be residing in Ramona at the present, but he originally hails from Canada.
Over the years, he perfected English just as French, his actual first language and has trained himself over and over the classic, quintessential Tom Cruise laugh- the iconic trademark of the Syracuse-born superstar.
When he was caught up in the frenzy of the recent 4th of July parade, Jerome LeBlanc got another idea of just how massive is the tide of admiration surrounding one of America's favourite sons, the other powerful Tom, besides Hanks.
Here's what he had to say.
"The reaction is just fantastic," shared LeBlanc on Thursday from Montgomery Field Airport, where he works with the company San Diego Sky Tours as a host.