Few actors possess the depth of intellect and a style as enamoring as Tilda Swinton. The famous Hollywood name behind such marvelous movies like "Only Lovers Left Alive", "Burn After Reading", "Snowpiercer", "Constantine" among the many is an actor first and a star later.
No tantrums, no hang-ups, and definitely no ego or swaying to the superficial, the more one commends or appreciates Tilda Swinton, the lesser it always seems.
In a world possessed with a Meryl Streep, obsessing about Julia Roberts, Francis McDormand, Sharon Stone, Kate Winslet with all due respect (and why not), Tilda Swinton bridges the gap between famous actresses behind super-hits and critically-acclaimed faces who don't exactly set the cash register ringing.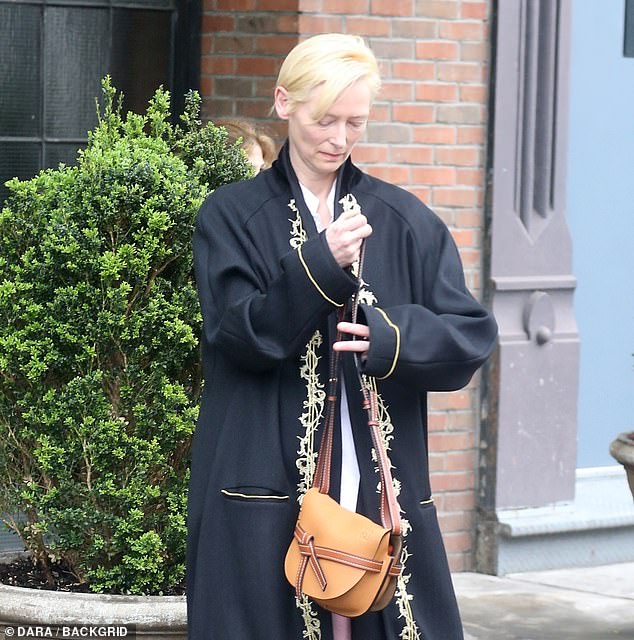 It's almost like Tilda Swinton and her craft is the periphery around which Hollywood revolves, rather acting should. She's been a vampire, a rock-star, a hopeless romantic, and also a hippie traversing on 'The Beach!' To that regard, it often appears that the only role she hasn't done yet, is that of a Banyan tree, but one that can eventually make the other fall in love with it.
But that told, great movies and fine acting aren't the only bright things about Tilda Swinton, now approaching 60- can you believe it?
When not globetrotting for her mega film adventures or occupied promoting her movies and the usual media paraphernalia that requires time and rigor, Tilda Swinton becomes an avid fashionista. Not that she espouses to promote some fashion cause. The British actress, who claims to have been inspired initially by a donkey's performance in Au Hasard Balthazar, lends her incredibly adaptive, very chameleon-like personality to fashion causes.
Like in the past, she actually turned into a human observatory or some museum sort of a thing. So it's that atypical stuff that Tilda likes to do, putting to good use her suave androgynous features that keep her in good stead and seldom away from the media spotlight.
Recently, looking fabulous as ever, Tilda Swinton made a ravishing appearance out there in New York City, the 'Big Apple.'
And needless to say, she was the apple of everyone's eyes given the ease in which she exuded her style statement.
While out, the 58-year-old actress was spotted playfully helping Radioman get up from his seated spot on the ground. What was rather interesting was the fact that Tilda seemed charming wearing what was a Kimono.
Daily Mail was quoted as saying, " Tilda cut a chic figure in a long black kimono with intricate gold stitching as she stepped out." It would go on to add, " Her bleached blonde tresses were cut short and left unencumbered as they fell freely." Found hanging out as a commoner with her partner, Germany-born visual artist, the pair made quite a stunning duo actually.