GOT has become a masterpiece in the world of TV series. With its seventh season running, it has reached a point where the fans are waiting for every page to turn up sooner than possible. When everyone was getting curious about the battle sequence between the white walkers and Jon Snow, the last episode of Game Of Thrones left everyone teary-eyed.
The battle where everyone was on the verge of dying fighting their scariest rivals, the death of Viserion sunk the souls of GOT fans in sorrow, but his resurrection as an Ice Dragon at the end of it made it interesting than ever. If you are a Got fan, you don't need a play by play of the story but, have you ever wondered the sequences that seem complicated on the screen to understand, how they have been shot?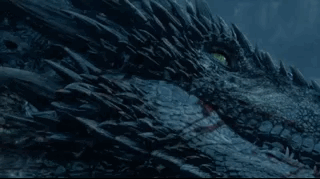 Well, to start with, they have actually taken oodles of efforts, years of preparation and months of shooting. We all know that the showdown of Dragons and battle at the frozen lake was larger than life on-screen because of CGI but to see how it was turned into a great show will blow your mind.
This CGI Video Will Make You Bite Your Tongue And Light A Bulb Of Respect In Your Mind For The Director.
( Video Courtesy: GameofThrones )
Can you believe it? The landscape is real and is in Iceland, there were men who were actually real and fighting with each other, the scenes of flying Dragons with  Emilia Clarke were actually shot in a green room where she is sitting on a huge green toy. Phew! All of it was the imagination of David Benioff and Dan Weiss.
Hats Off Guys! All of it was splendid but we couldn't help to admit that, we are excited to see the new love angle of Jon and Khaleesi.
23 August 2107
Avni S. Singh