The year is 1994.
We are in Los Angeles, in midst of inarguably the greatest night in showbiz. The Red carpet is sizzling, besotted with elite attendees; those martini-drinking, malibu-residing, sophisticated charmers.
A young, charming Emma Thompson announces the name of the "Best Actor in a Leading Role".
The crowd isn't stunned, rather united in appreciation.
Those joining hands in admiration include big daddies of movie-business. Rather acting greats- Daniel Day-Lewis, Lawrence Fishburne, Anthony Hopkins, Liam Neeson.
Imagine them packed in an elevator and the conversation that would ensue?
Perhaps, it would support in making a raw, uncut very dialogue footage-reliant heavy Oscar worthy film in itself. Nevertheless, they are all beaten fair and square but are armed with a smile.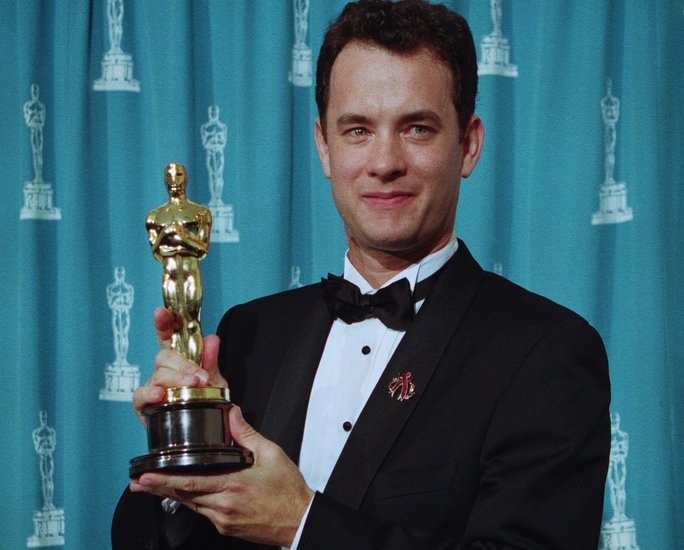 The Oscar-winner takes to the stage. Dressed in a neat sharp black tuxedo, that bow-tie tucked excellently enhances the personality of crisp, macaroni style short curly hair. The warmth in the voice envelops a silent hall.
Our man goes on to confess, "I would not be standing here had it not been because of the undying love of a lover who's so close to fine, that we all should be experiencing this heaven here on earth." Rita Wilson is smiling in attendance.
Tom Hanks has just bagged his Oscar for Philadelphia, a movie that avidly addresses and ultimately triumphs in its 'coloured' reality of America. In the same instant, die-hard fans are feeling that the prestigious Academy has only celebrated itself by awarding Hanks. It's given itself a pat on the back by picking someone as worthy as Tom Hanks for the Oscar.
Whose win is it really?
More importantly, in that special instant of acceptance, Tom Hanks has just said what we, fans, rather devotees feel of him.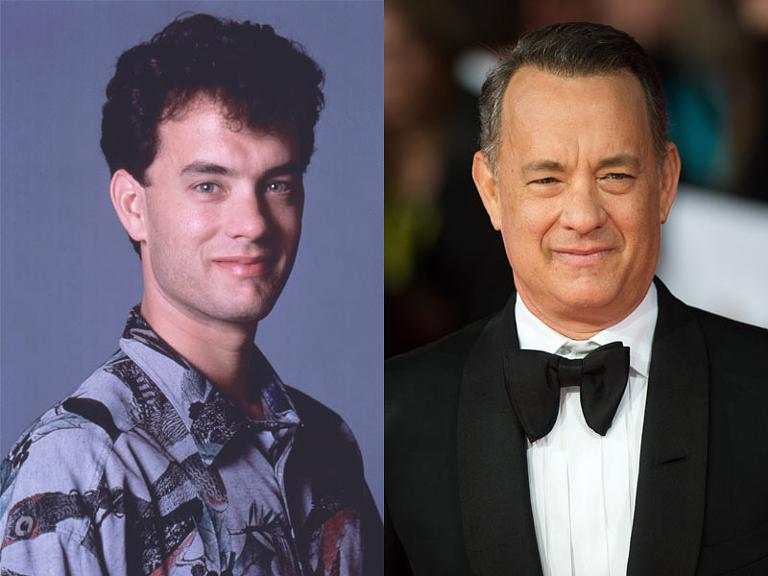 Let us ask ourselves a question as the jovial, tireless storyteller, crusader, typewriter-obsessed, husband, actor, lover, multiple-oscar winner, patriotic, selfless American, one among the few greats, turns 62- "Would we be standing here had it not been for the undying love of Tom Hanks and the many great movies he'd done?"
Furthermore, in a candid spirit of enquiry, let's introspect, "Did we stand a chance to experience heaven on earth had it not been for the many great parts through which this great son of America has lived multiple lives?"
If you are a Tom Hanks fan, as I am, you're probably nodding your head in agreement. If you are not a Tom Hanks fan, you probably have no complaints whatsoever. For few actors are as universally liked as they are respected.
Like that gentle sportsman whom you don't sledge, diss or raise an angry brow to, whether in a Red Socks game or amid an action-packed tense, LA Lakers game- you don't sledge Tom Hanks. You only befriend him, over and over again.
Act well the part that's where the glory lies, said the great Shakespeare. Who would know- was he quaintly referencing Tom Hanks?
Let's confess an honest truth.
We are amid interesting times in the moviedom. It's increasingly becoming "movie-business". Films thrive more and more on buck-spinning hoopla and increased involvement of Marketing efforts. The acting part is gradually succumbing to a fiefdom of cluttered enhancements lent by special effects, pixelated foreplay, the entire paraphernalia.
Still, akin to a stunning prose of original authenticity, one that can be found in the works of geniuses like Rumi- nearly every character of Tom Hanks boasts of solid, hardcore individualism, relying ever so less on an interplay of technology or add-ons that nurture his appearance on screen.
When it's Tom Hanks out there, it's all heart, veins, nerves, emotions, smiles and feelings. It's not the induced external hype. Easily over 3 decades old in Hollywood, battling blood sugar, scripts that are contrived of imagination, Tom Hanks, the eternal shape-shifter, who put on a mighty few for The Ladykillers and lost drastically for Castaway, continues to row his boat in Hollywood.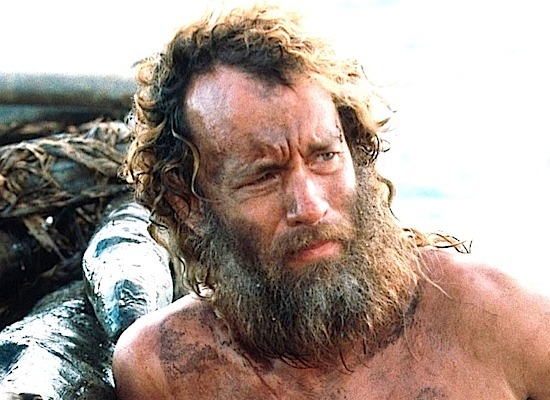 And guess what, his boat's got no holes in it, whatsoever.
It's only added more onboard admirers, you can say, those who haven't left Tom Hanks in isolation; a whole breed of fans who won't let Chuck Noland deserted as a Castaway.
Even as the propensity to feature in one leading role after the other in rigorous continuity has subsided, Hanks' remarkable canvass, painted with versatile roles has added more colours to it.
He stunned us when he chose to wield a hand-gun in Road To Perdition. Forget that he was an endearing hitman on the run. In that rare instance of "everybody's favourite jolly-natured actor" donning shades of grey, we thought Hanks committed career-harakiri, going against his brooding sincerity as the man armed with the discerning smile. But he triumphed.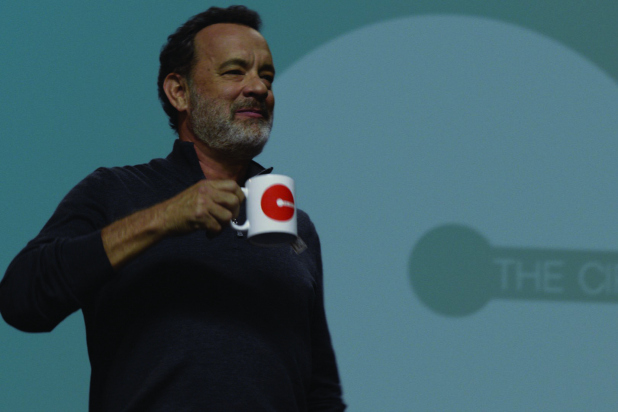 In fact, in The Circle, he was no 'good' either. Being cunning, possessing the guile you'd expect from a crooked opportunist, Hanks was a villain. Fittingly enough, his character describes shades of the man behind the on-screen Eamon Bailey; "I believe in the perfectability of human potential."
It might have been the rare case of an on-screen character paying an ode to the man representing it.
Hanks' character adds further, "When we are at our best selves, the possibilities are endless."
Isn't it funny that Hanks tributes himself for the many divergent paths he undertook passionately in his early years?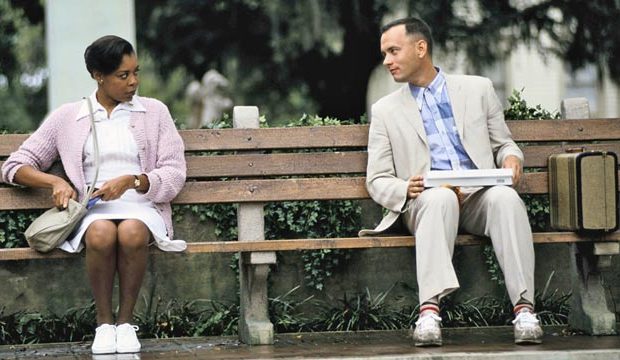 Remember Josh in Big or Forrest Gump in Forrest Gump, the nervous wreck Rick Gassko from Bachelor Party or Detective Scott Turner who loved Hooch just as much as the audiences loved a one of a kind woof-woof chemistry?
Truth be told, Tom Hanks happens to stand at the apex of that human pyramid that is defined by humility as much as it is designed by compassion. Ubiquitous like the phone-charger or text message in our lives, Tom Hanks will continue to live on whether through the trials and tribulations of his Andrew Beckett in an indifferent America or through the earnestness of the guy residing merrily in The Burbs.
Few have endeavoured to dabble with complex artistic challenges that test limits of imagination just as much as they push an actor to the edge- as Tom Hanks. He turned producer for Band of Brothers made us realise the pity and worth of fighting wars. He somersaulted into an enterprising adventure when he narrated a tale of humungous courage in From the Earth to the Moon.
Perhaps, it was apt that Hanks was involved in a project that happened to be a subject of his child-like passion. For in the middle of the earth and the moon stood Hollywood's finest astronaut. Buoyed by creative challenges, Tom Hanks has maintained rich vigour for exploring mythical, even controversial subjects.
A great symbol of purity, perhaps a dying trait in Hollywood, Tom Hanks's rare ability to transform into a chameleon representing his complex on-screen characters will continue to move heads in admiration. At the same instance that he was a maverick entrepreneur in You've Got Mail, he was the jovial, nonchalant uncle Joe to adorable nephews. Fox, remember?
It's only befitting that this symbol of consistency- a virtue for Hanks- among Hollywood's most bankable actors, carried out the part of Robert Langdon. More important than the 'Priory of Sion' seemed the man investigating it's secret.
At a time where Hollywood's macho men are often confiding in prosthetics, face-saving creams and hair colour, preferring to exhibit their libidinous selves, romancing pretty youth things despite daunting age gaps, Hanks is sticking in his bracket, you could say.
From romancing Julia Roberts in 2011's Larry Crowne as the dove-eyed overaged college student who falls for his teacher (also his age), Hanks went on to star and share an avid chemistry with none other than Meryl Streep. In case you haven't seen 2017's The Post, watch it now.
It could be said, Tom Hanks, has rightfully graduated.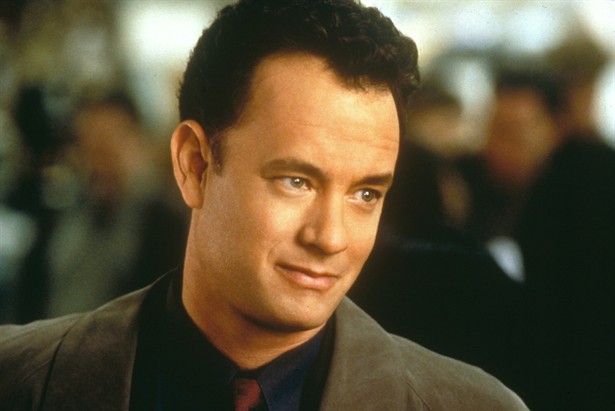 Having savoured a treasure trove of exciting on-screen bond with Meg Ryan-The Volunteers, Joe Versus the Volcano, You've Got Mail, Sleepless in Seattle- also a friend of many years, he's matured further, exchanging monologues and, capturing screen space with timeless icons such as Roberts and Streep.
The likes of Cruise, Reeves, Downey Jr., Cusack are yet to occupy screen space of gravitas alongside Meryl Streep or for that matter Emma Thompson, the latter, that unrelenting, difficult to please Pamela Travers, who Hanks has shared fantastical movie-reviews with.
Actors, there are many, Oscar winners multiple, but none come prudent or polished than this timeless American marvel- Thomas Jeffery Hanks.
Men regardless of status, class or gentry wish to be respected like Tom Hanks his. Perhaps, the true worth of that selfie would be realised when it captures the Concord-born. So important, it seems, Tom Hanks is, that even pirates wanted to hi-jack him. And yet, so dependable was Tom Hanks that even when it seemed all hell had broken loose, there was only one captain who could land United Airlines Flight 1549 safe, albeit in midst of a stunned Hudson.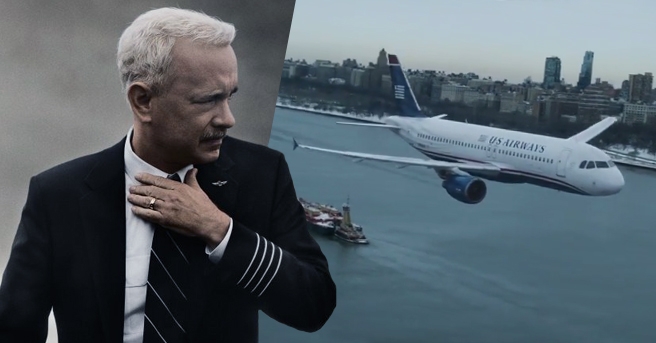 Keanu Reeves might be the cool breeze over the top of mountains. Clint Eastwood may always be the gun-slinging cowboy, there may never be a better Sherlock than Jeremy Brett, or a finer looker than James Dean. And, Leonardo may continue to be a Wolf of every street.
But possibly, none may ever be able to warm the heart better than Tom Hanks. Take a bow sir and thank you for the entertainment.