Ever wondered why movies are also called motion pictures? Perhaps, it could be because it's those constantly busy actors, moving from one place to another, from one challenging scene to the other that put life into an otherwise empty cinema reel.
He's not just a star but also a big actor. He may have been among the few tipped for greatness right from the start, ever since he portrayed the charming and lovely Edward Scissorhands.
He represents the very best of Hollywood. And for his loving fans, he seems pretty much everything- mighty, slightly perplexing but grandiose. That's quite like the movie business itself, isn't it?
He's all of the above and in equal measure. There's never a dull moment with Johnny Depp on the big screen.
Tom Hanks may be loved for the versatility; Tom Cruise might be adored for his daredevilry. Keanu Reeves and John Cusack might be regarded for bringing to the screen that evergreen likeability.
But only a Johnny Deep can put fans to the edge of their seats, often for the immeasurable nervousness that his characters impart and also for the thrill with which they capture the audiences' attention.
Among the few actors who are both complimented for their looks, as also for their acting style, there's practically nothing that Johnny Depp hasn't done as an actor. If you sift past his movie career, then you'd find that here's an actor who's done a wide string of roles, utterly challenging and uncompromisingly honest.
There is a lot known about him. And yet there remain a lot many unknown facts about Johnny Depp.
He held onto his own and bravely so against mighty names such as Christopher Walken with the same ease with which he acted alongside stars in a younger bracket of age, such as Leonardo di Caprio and Winona Ryder.
Perhaps that also explains why he's both admired by Hollywood's elite and adored by his contemporaries.
And implicit in every creative challenge he's ever undertaken is a realisation.
Johnny Depp lent his essence into becoming the very character he was asked to become.
It may not have been an easy task. Yet, at the same time, his painstaking effort compels you to think only a few actors would've pulled off some stunts and daring acts that Johnny did.
Johnny Depp is an actor who believes in leading a very personal life and at the same time remains ever buried in a series of enigmas attributed to understanding his legend. He can seem the madman, out to devour an opponent. And at the same time, he can seem a soul self-wrecked by an incestuous streak to consume pretty everything in its wake.
Johnny Depp is both one of Hollywood's grandest mysteries and also an allure that captivates a fan every time one snuggles up to a Johnny-good film of his!
Let's attempt to unravel the enigma through an array of some interesting but unknown facts about Johnny Depp:
Johnny has a series of 'self-inflicted' scars
Many Hollywood actors have forged rather challenging careers but at the back of uncertain and unforgiving times.
Johnny Depp's life too has been no different.
He was merely a kid, of not even an impressionable age before which his parents divorced.
Because of the trauma that he endured, resulting from a broken childhood, he began to cut himself. There are still a series of scars that haven't left the folds of his skin. Johnny Depp's childhood was anything but pleasing and the early pressures he'd endure would carve him into being the actor he finally became.
Johnny Depp never actually set out to be an actor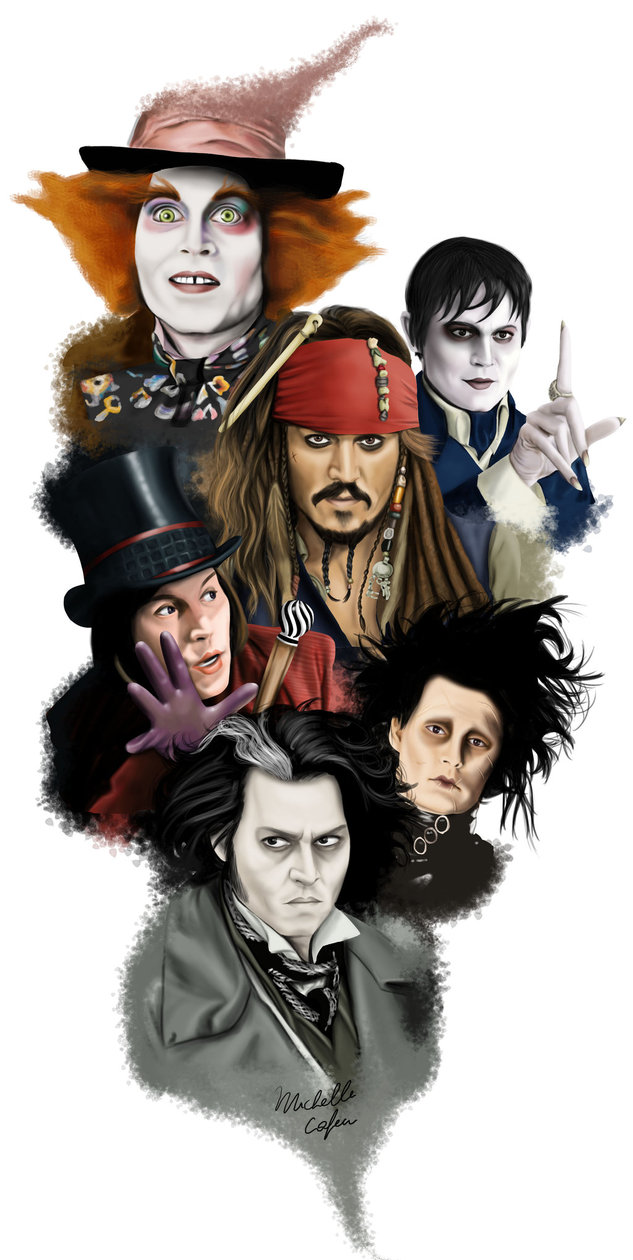 There are grand success stories and there are accidental success stories. Implicit in every story is the unravelling of one's fate. Isn't it?
When it comes to Johnny Depp, it's interesting to note that the star responsible for many remarkable movie roles such as Charlie and the Chocolate Factory, Edward Scissorhands, Pirates of the Caribbean never actually set out to be an actor.
That leaves us to question as to what is it that he wanted to be? Well, right from the start, Johnny's main aim was to realise his musical potential.
In the complexity of his life lies one of the most interesting but unknown facts about Johnny Depp.
By the age of 15 when he was already out of school, Johnny set out to be a rock musician. He was always an avid music fan and he'd self-taught himself to play the guitar. Had films not had happened, he would probably be the lead member of a rock band.
The role of Nicholas Cage in Johnny Depp's life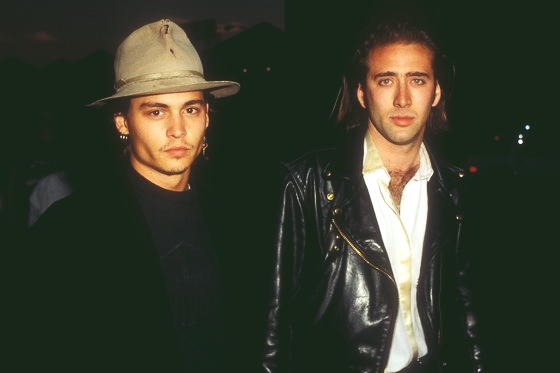 Every actor has at least some actor or a godfather figure who plays an important part in shaping his life. When it comes to Johnny Depp, it could be said a similar figure is Nicholas Cage.
It was Nicholas Cage, the avid star behind such seasoned films such as Leaving Las Vegas, Raising Arizona and Ghost Rider (among others) who influenced and encouraged Johnny to try his luck in acting.
Depp was once introduced to Cage by his then-wife, Lori Ann-Allison. Cage, upon meeting Depp discovered a passionate streak about the newcomer and advised him to try his luck in the showbiz. Soon, Johnny would don the hat of an interesting character in 21 Jump Street.
The rest, as they say, is history.
The nearly doomed experience with Disney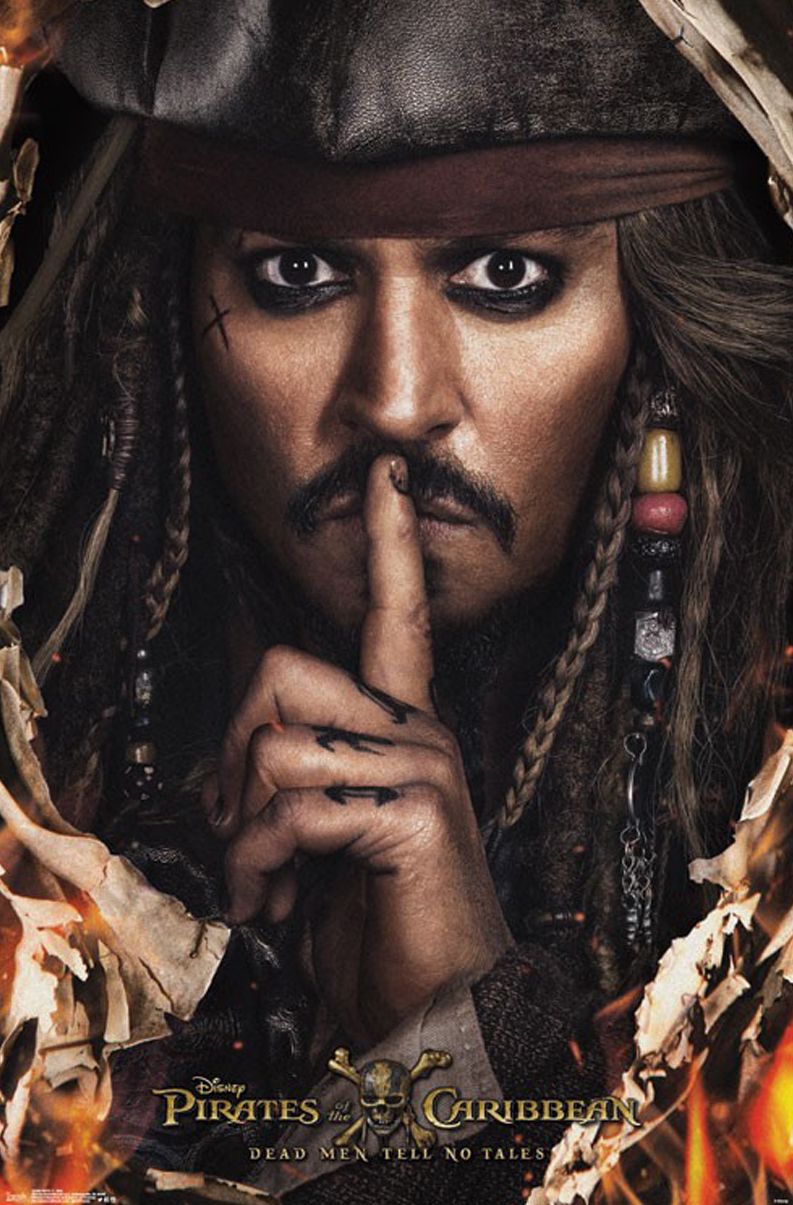 Every actor has at least one or two characters or parts that form a central narrative to his or her story. Johnny has got several ones at that.
But among his most successful screen outings is the creative representation of Captain Jack Sparrow, the fictional pirate movie character that went on to become a cult of sorts.
The famous Disney-backed project carries an interesting fable related to Depp's movie journey.
At one point in time, the Disney executives who were a close part of filming the now 'legendary' Pirates of the Caribbean franchise were so displeased with Depp's portrayal of Sparrow that they all but fired him.
Yet, just see what Johnny Depp went on to achieve as the boozy, down on his luck and that madly driven pirate?
The mother of all unknown facts about Johnny Depp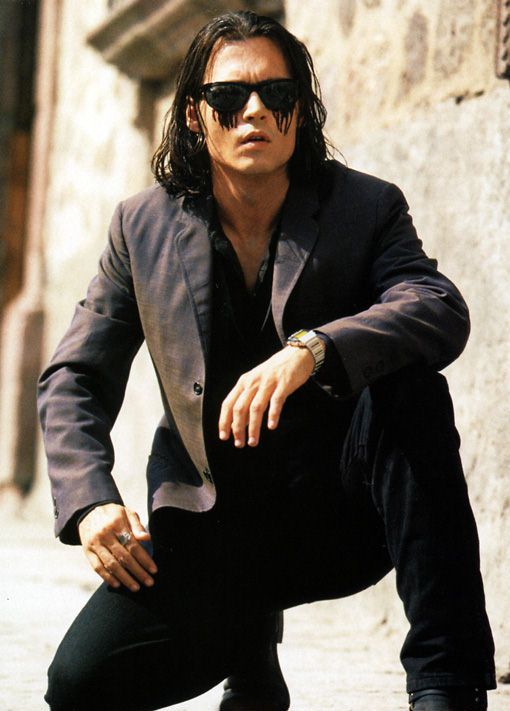 Leonardo Di Caprio has an insect species named after him. Tom Hanks actually got a comet named after him. There are sub-species of plants and herbs that are marked to celebrate some actors.
But did you know what's rather uncanny about Johnny Depp?
Well, believe it or not, there's actually a 505 million-year-old fossil that's been named after Johnny Depp.
The story behind this intriguing tale has a direct correlation with the actor's famous part as Edward Scissorhands.
Movies Drop, a famous popular culture site devoted to cinema and icons recently carried news that suggested, "A British scientist David Legg found a 505 million-year-old fossil that reminded him of Edward Scissorhands. It had large scissor-like claws and could have been an ancestor of scorpions and lobsters."
Well, what can one possibly say, Johnny? For your measured acting, fantastic undertaking of creative challenges, Hollywood does owe you a great Depp of gratitude dude!