Warner Bros. Pictures and New Line Cinema have finally released the Rampage trailer starring Dwayne 'The Rock' Johnson as the head of an anti-poaching unit that operates in Rwanda. He's a primatologist who shares an exceptional bond with a rare albino gorilla named George. However, due to some rare genetic experimentation, George, along with a wolf and alligator, grows at an unprecedented rate. Their size, speed, agility and violent aggression is off the charts and they go on a deadly rampage to completely destroy the world, starting from North America.
Now, Johnson has to buckle up to save George from this world, while saving the world from George and his other huge-ass creature friends.
Rampage, an action-adventure film, is a movie-adaptation of 1980s super-popular arcade game where players control of three giant beasts: a gorilla named George, a lizard-like creature named Lizzie and a wolf-like creature named Ralph. The goal was to raze a series of buildings in each level while fighting off attacks from civilians, police, and military.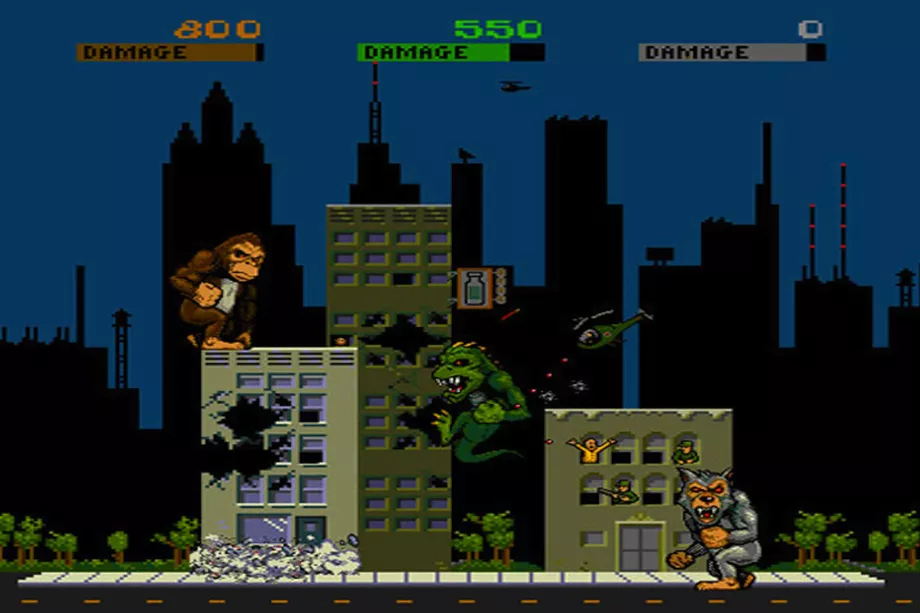 However, as shown in the Rampage trailer, the movie has a lot more depth and an emotional side to it, as it touches the friendship aspect between Johnson with George.
Rampage Trailer: Watch The Video Here:
( source: Warner Bros. Pictures )
Along with Dwayne Johnson, Rampage also stars Naomie Harris, Joe Manganiello, Jeffrey Dean Morgan, Malin Akerman, Jake Lacey, P.J. Byrne, Jack Quaid, Breanne Hill and Matt Gerald.
Rampage comes from the makers of San Andreas and is also directed by Brad Peyton. The film is all set to hit the theatres on April 20, 2018.
This is not the only video game movie that Dwayne is coming out with, The Rock will also star in Jumanji: Welcome to the Jungle, which is an update in the Jumanji franchise. In this new one, Jumanji would be re-imagined as a classic video game and Jumanji fans from all over the world are really excited about it.
Jyotsna Amla