Everyone knows the name Princess Diana also regarded as the People's Princess who was and always will be the most loved member of the British Royal family as well as probably the most loved royalty in the world. Princess Diana was often nicknamed "The Queen of Hearts" due to her hands-on and loving approach of dealing with the causes she cared about and she never left any opportunity to spread awareness on different issues around the world, as well as to promote love and family values.
Almost, two decades ago, the world heard about her tragic death in a car accident in Paris and after all those years, people still celebrate the legacy Princess Diana has left behind and her beauty both inside and outside. Princess Diana's life was tragically cut short but in those 36 years, she gained and shared a lot of wisdom.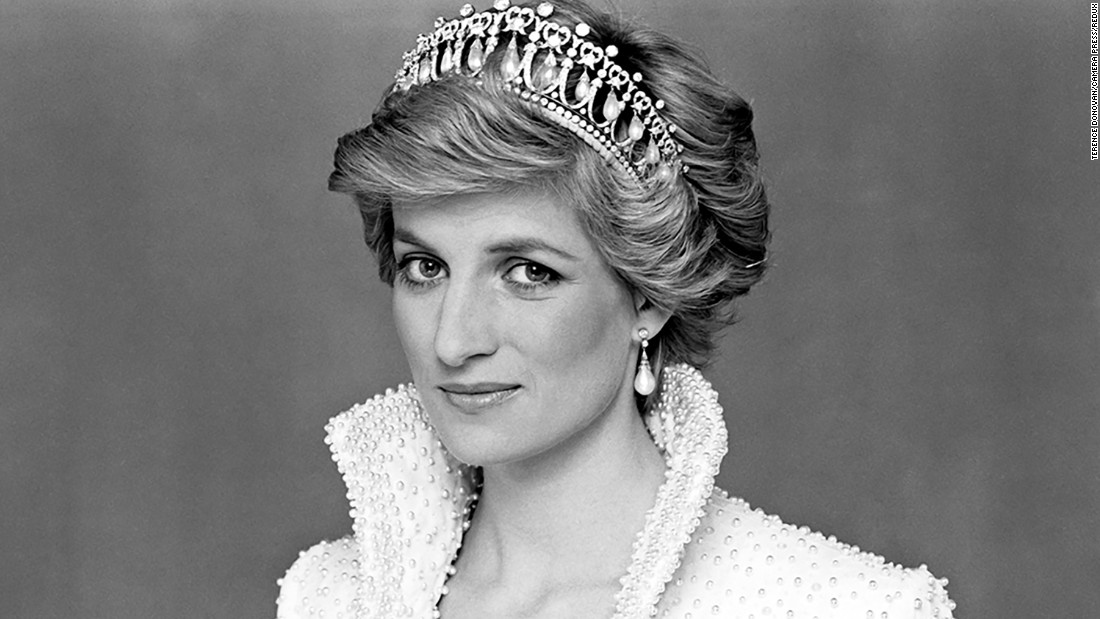 People watched her every move, admired her inner strength, loved her personality, and mourned her passing. This is what Princess Diana was. Married to Prince Charles at the age of 20, she was everything but what people expected a royalty to be. She went about changing many things in a surprising as well as untraditionally royal way.
Princess Diana, through her royal duties, wonderful relationships with her sons, extensive charity work, shared her kind and gentle nature with the world. Her legacy still lives on as Princess Diana was a strong role model as well as an inspiration to many. She worked really hard to support all the causes she believed in but Princess Diana was most passionate about bringing the knowledge of Aids into a brighter spotlight as it became one of her favorite causes.
However, despite all the good Princess Diana did, her public attention was not always positive as some people openly disagreed with the way she was breaking traditional royal expectations and some of her biggest critics often blame her for the failure of her marriage with Prince Charles, even though he had admitted to his own infidelity after they divorced in August of 1996.
But that didn't stop her from inspiring the world and carry on her philanthropist work as she never gave a damn about what other thought about her. She was perfect in her own ways. That is how she inspired many and her generous ways of touching people's heart made her immortal as she still lives as an inspiration to many.
Throughout her life, Princess Diana remained a warm and astute speaker and in memory of the 'People's Princess' here are some most influential Princess Diana quotes.
Princess Diana: 10 Most Inspiring Quotes By The People's Princess
1. The Importance Of Kindness In Life.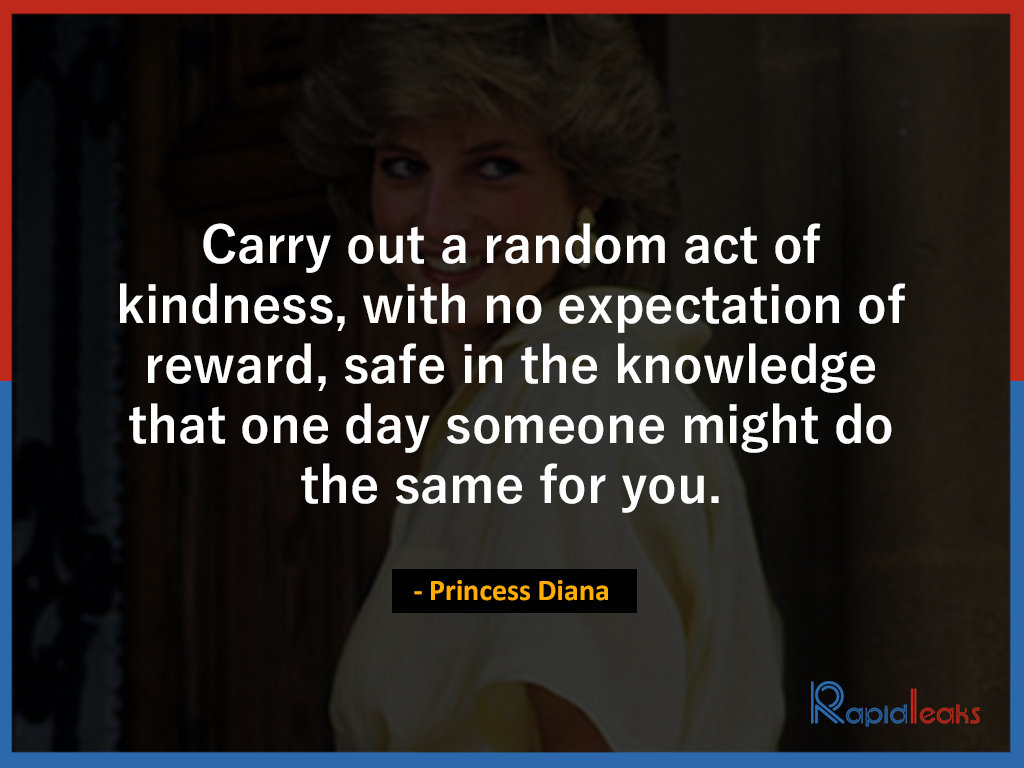 2. Diana, Princess of Wales, Believed In Letting Her Heart Be The Guide.
3. She Reminded Us To Follow Our Hearts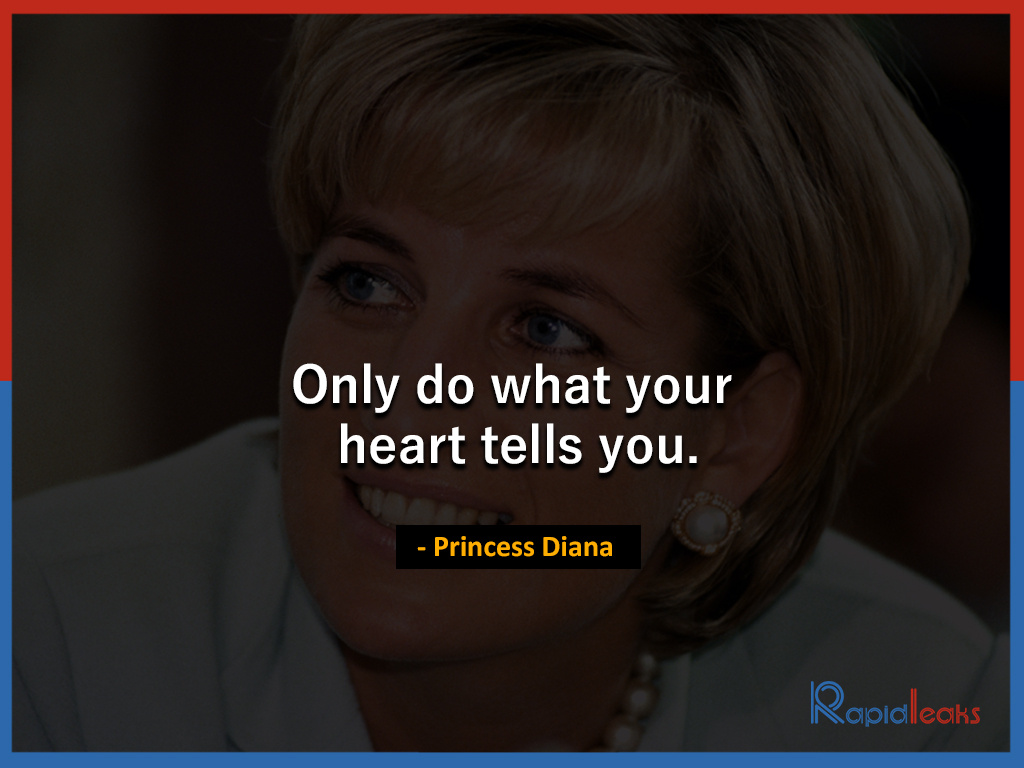 4. Never Care About What Others Think.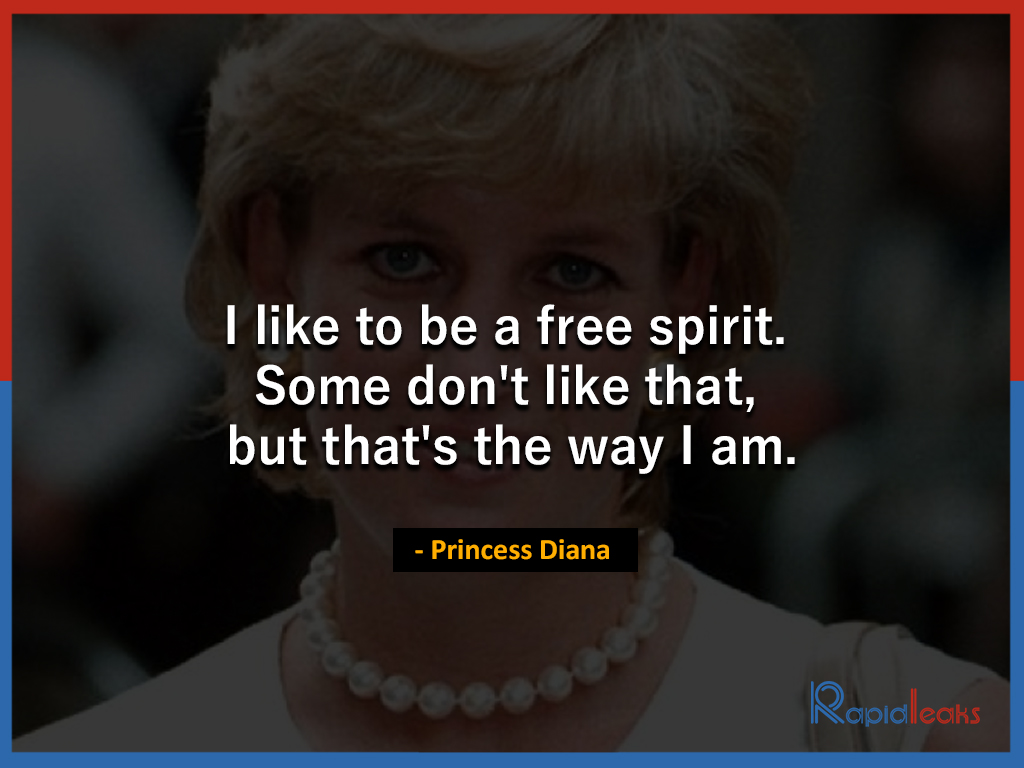 5. The Value Of Family.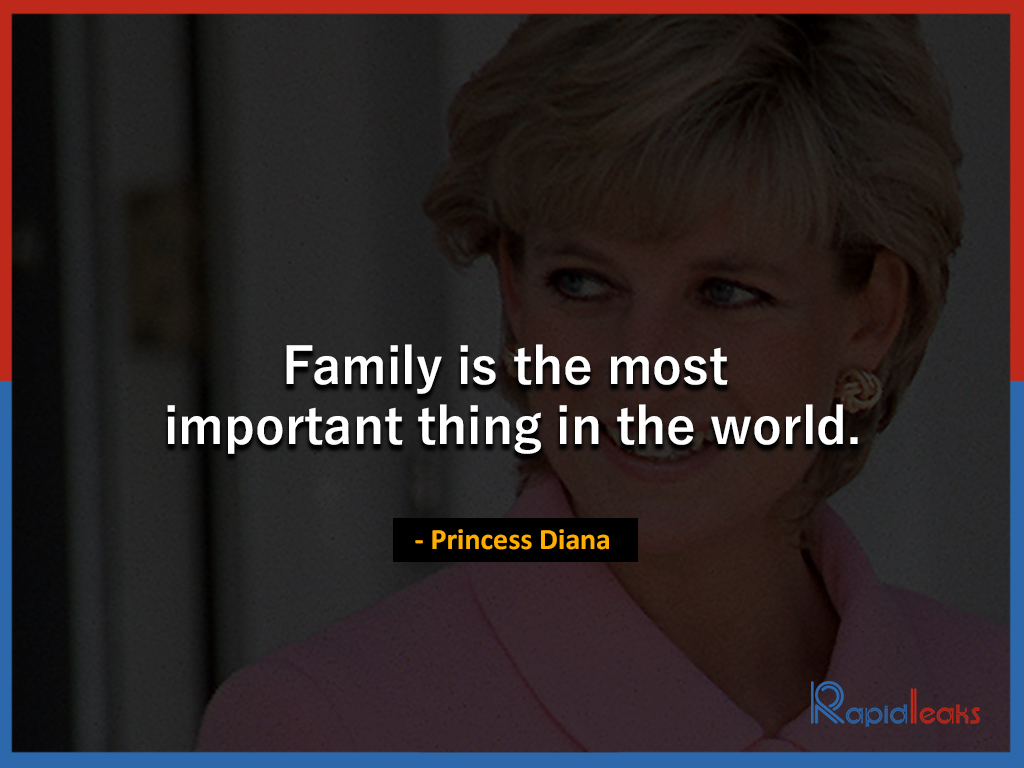 6. Princess Diana Knew How To Live Her Life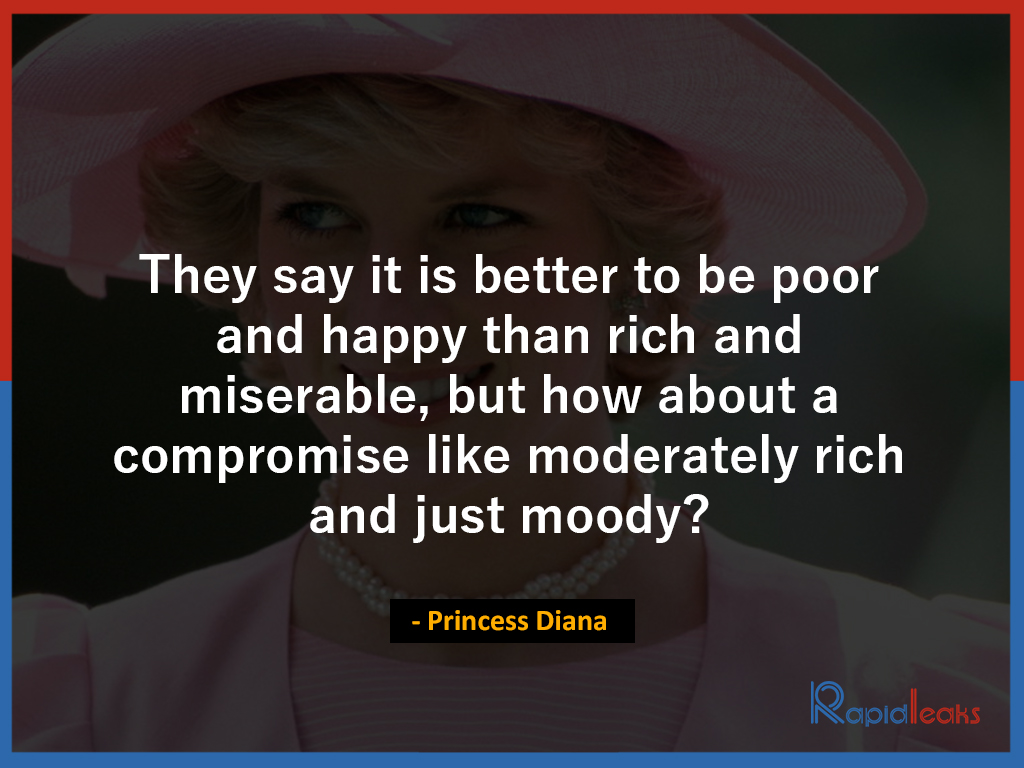 7. The Importance Of Caring And Loving Others
8. One Of Her Many Acts Of Kindness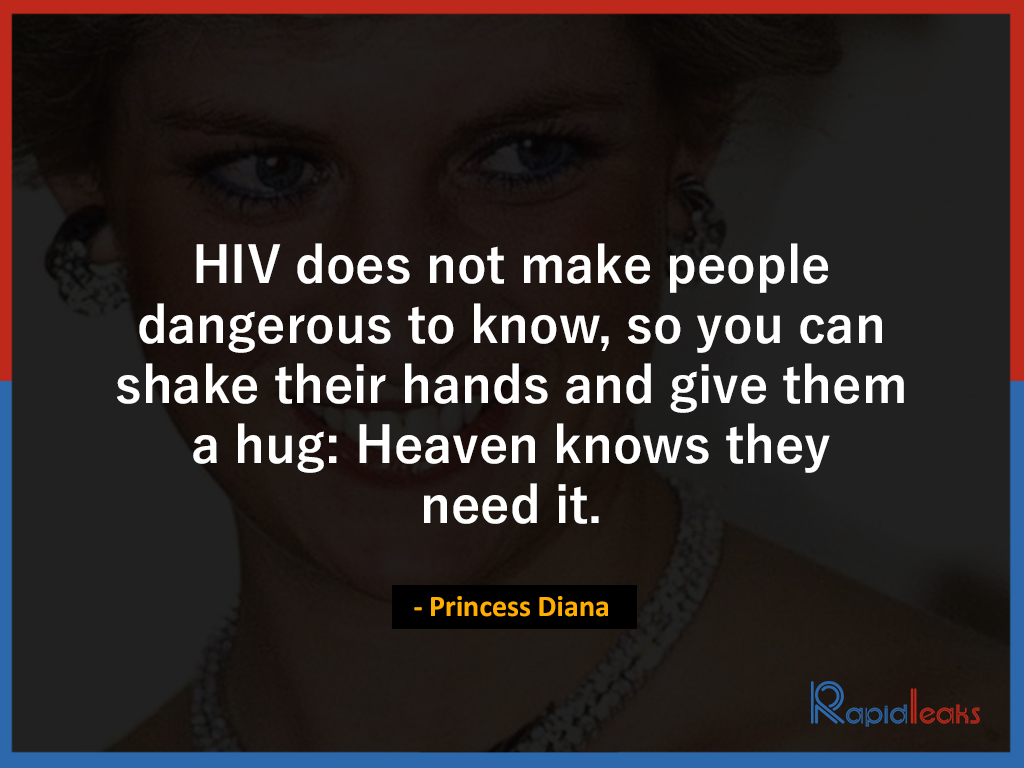 9. Princess Diana Wanted The World To Be A Better Place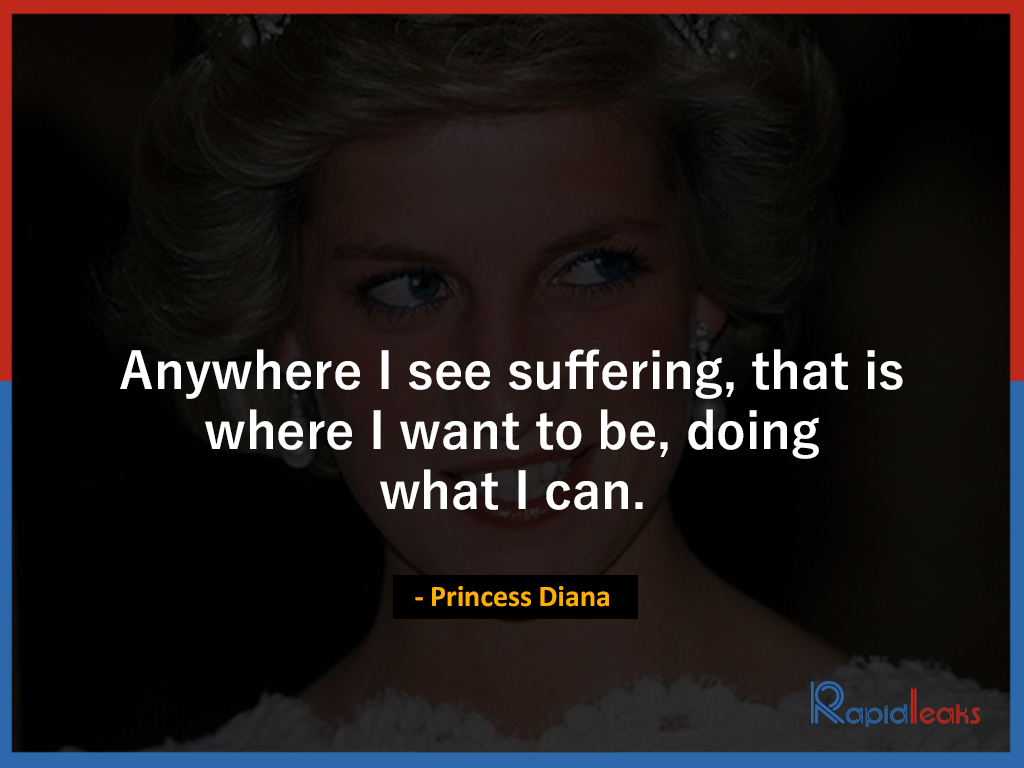 10. Accept Whatever Life Throws At You
If you were looking for a little inspiration, these are some of the best worlds to share and savor. We wish Princess Diana was still with us to offer more in today's world.