The Jungle Book is one story every kid and adult would be well-versed with since it is such a great story by Rudyard Kipling. It's a 19th-century classic that tells the tale of a boy who grew up in the jungles of India and how he was raised by a family of wolves with best friends like a wild bear and black panther. There has been many reinventions and retelling of this particular story, with the most recent one being Disney's live-action edit of the story.
However, this one is too different from the ones in the past, yet the most similar to the one written by Rudyard Kipling.
Mowgli trailer shows that in this version of Rudyard Kipling's The Jungle Book, the entire story takes a dark turn and actually tells the scary parts of living and surviving in the jungle, minus all the singing and dancing while being happy. In an interview, Andy Serkis described this dark turn as, "I think that there is an appetite for darker, or should I say more emotionally powerful or resonant metaphor-driven storytelling."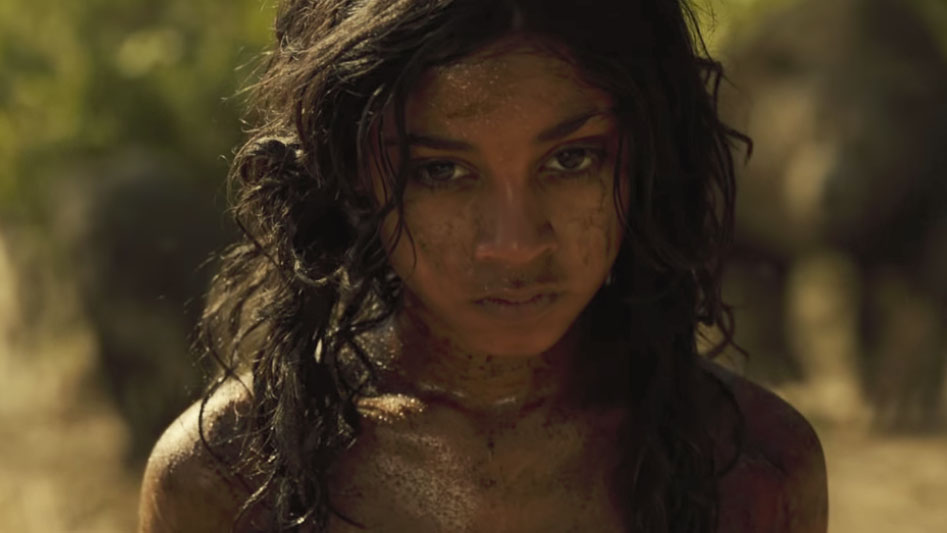 Mowgli trailer also exhibits that the audience would be able to see what happens when Mowgli returns to the village for a more normal human life and then returns back to the jungle as a man, something that hasn't been shown in any other modern interpretation of the movie before.
Another great thing for the audience is that this version of The Jungle Book would not be played on the CGI animation, but rather on motion capture technique which brings a more realness to the entire story.
Mowgli Trailer: Watch The Video Over Here:
Christian Bale plays the role of Bagheera, Cate Blanchett comes as the sinister snake, Kaa, Naomie Harris plays Nisha, the female wolf, who adopts the baby Mowgli as one of her cubs, whereas, Andy Serkis plays the role of the wise bear, Baloo. Apart from them, Benedict Cumberbatch plays the fearsome tiger, Shere Khan, and for the human part, the movie has Rahul Chand playing Mowgli. Freida Pinto and Matthew Rhys are also playing some pivotal roles in the movie.
The entire project has taken nearly half a decade, due to the perfection Andy Serkis (director) wanted from the movie, along with the technology used in it.
Mowgli is slated to release on October 19, 2018.
Jyotsna Amla