Ageing, it has to be said, is not always the greatest of processes, especially where Hollywood is concerned. Then specifically, where action heroes stand, ageing comes down heavy on Hollywood's beefy men akin to a hailstorm falling down on a thin, tin roof.
There's going to be heavy clampdown. A dull state of destruction and absolute devastation.
Hollywood unveiled the old Arnold Schwarzenegger- the bloke who went from being once the movie-land's savage Terminator in heydays to becoming an old hag who resembled an overgrown bully looking for dope.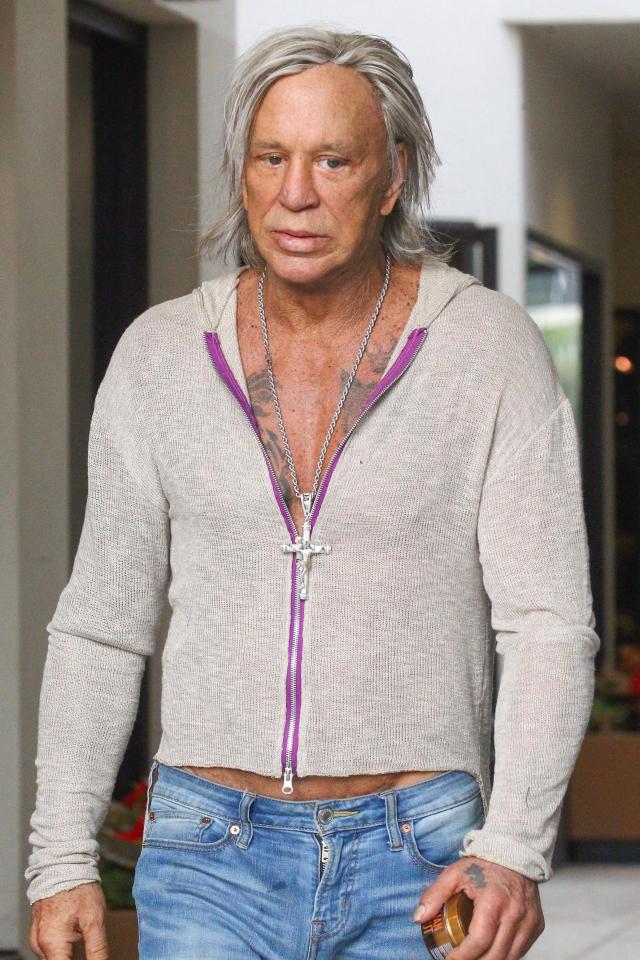 Where guys like Steven Seagal have gone on to protrude like an obese mushroom, a world away from his former self and Van Damme currently looking like a tired escaped convict dreading some prison time, one wonders what's become of Mickey Rourke?
Do you remember 9 ½ weeks, Angel Heart and Sin City?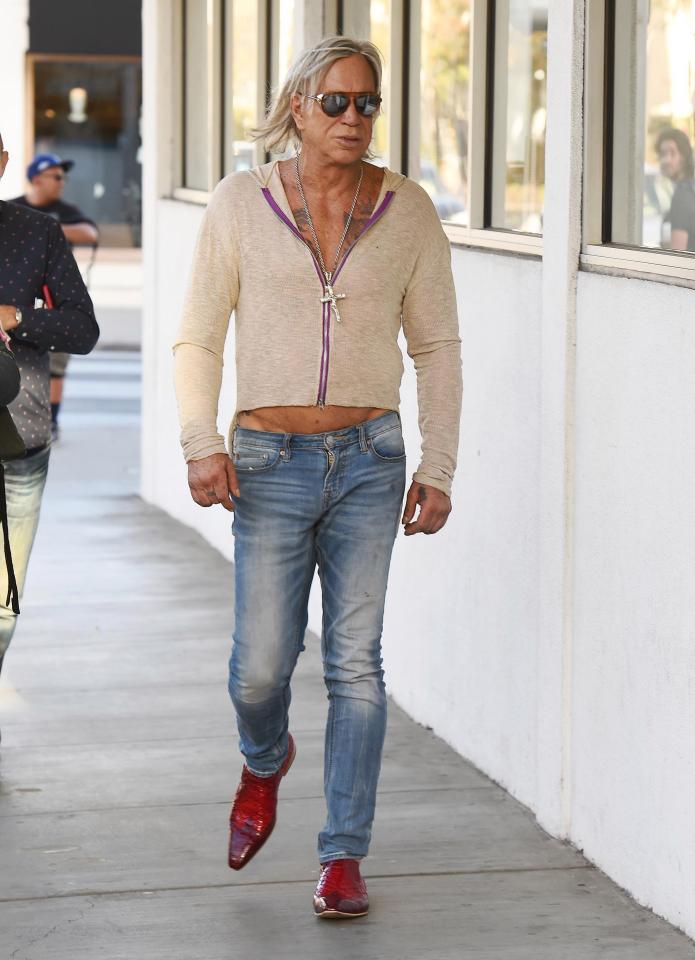 You better, else bad old Mickey is going to take the Mickey out of you. Well, how else were to describe Hollywood's stale baloney sandwich?
Have you, in recent times, had a look at one of Hollywood's most successful bone crushing exponent of the action-drama genre?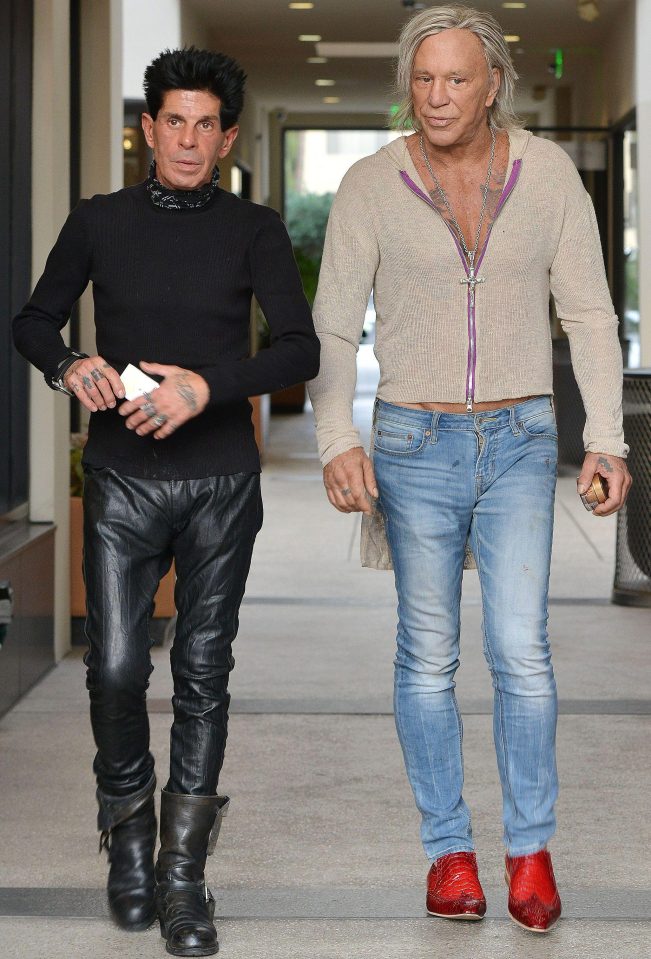 Maybe yes, if you've had a bad day. May be not, if luck fancied you sparing you the horror. Believe it or not, that is pretty much the word that strikes the mind when one fumbles upon even a minute gaze of formerly successful action-star Mickey Rourke.
Recently seen with an unknown pal, also dressed in a grotty mismatched costume quite like the famous star, Mickey Rourke was out in Hollywood, in the streets of LA. For some reason, not too clear at the moment, it was believed that Mickey and his mate were trying to create some sort of a Zoolander-sequence- their costumes reminding onlookers of the famous Ben Stiller-Owen Wilson ensemble.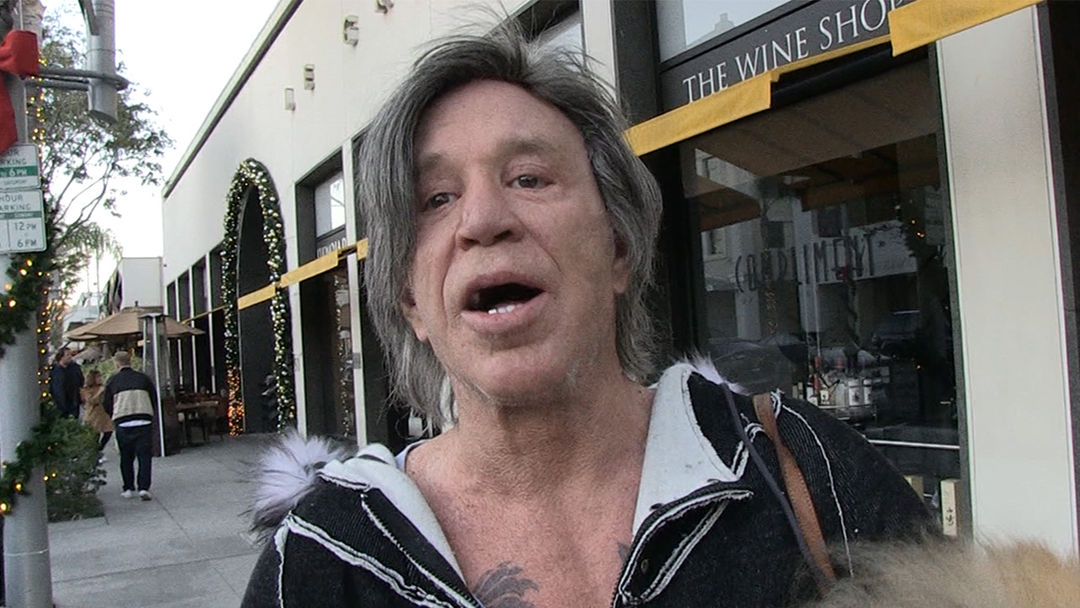 But whether it was some sort of a re-creation of the famous Stiller-Wilson collaboration or not, one thing is quite evident. Standup's around the world would've found a hot new topic to rile audiences with.
They way he is at the moment- 65-year-old- Mickey Rourke looks an absolute mess. In fact, he is the living proof that Hollywood stands for drugs, rehabilitation and all of it going wrong at a certain point of time.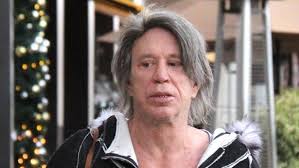 Truth be told, while dreamy eyed fashion critics might still rescue Mickey Rourke from abominable comments on social media that would do nothing else other than direct horrendous remarks at his looks- the actor's recent LA outing was quite a revelation.
It wasn't just Mickey. It was Mickey Horror Rourke who, it seemed, was an ugly old nanny that had decked herself in manly clothes in an act of competing with Catlyn Jenner.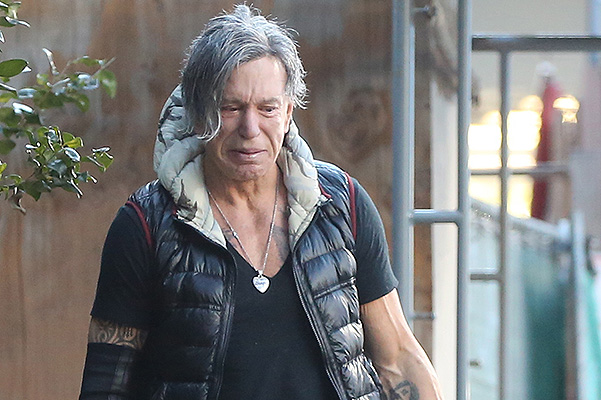 For sure, this would be the only one time one would begin to develop hots for Caitlyn, formerly a male, Mickey- currently a male.
But that said, there was more to Mickey Rourke as he prowled the streets of LA with his awesome aggro in tow. Dressed in a combination that would immediately put the healthiest of hearts in town with a stent- Mickey combined red cowboy boots with a faded grey coloured hoodie.
Was that a bold style statement or a daring new look of a modern age Frankenstein who's to know? But what's known, in fact, is that, Mickey hasn't aged gracefully. He currently looks quite the bust up version of a jumped up bloke who's has his bottom impaled by a giant cactus.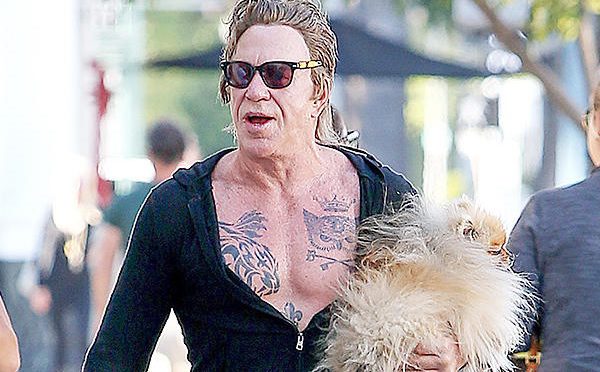 It's ravenous; it's loathsome. You will find Kylie Jenner's puffed up lips easy to deal with and Justin Bieber's lip-synching slightly more bearable. In worse case scenario, if none of Mickey Rourke's 6 yet to be released flicks (before end 2018) work, he can act as a perpetual advertisement for cosmetic surgeries having horribly gone wrong.