Despite Friends having ended so long ago, we have no doubt that its cast members reside in your hearts being some of your most loved characters of all time. However, Matthew Perry, who played the character of Chandler Muriel Bing was and still is one of the most relatable characters as he was always in desperate need of love and was never ever afraid to say it out loud, despite being the most sarcastic and intelligent member of the group.
Matthew Perry, himself, has accepted the fact that he will be remembered as Chandler Bing by his fans, as like many of us, Bing was also confused about his career, working in a company he wanted to leave soon. He had a horrible love life and a broken family but he never settled for anything less than the best, while having high standards in his life as he felt nothing wrong in maintaining them.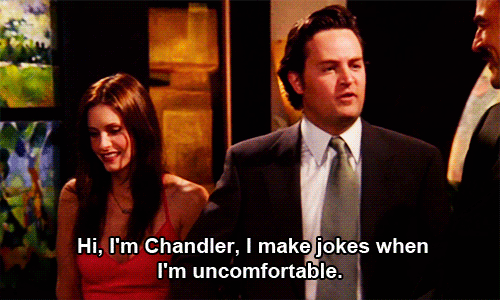 For several reasons, Matthew Perry still remains a heartthrob for girls, who grew up watching him on television due to his adorable character that had kept us hooked to our TV screens one show after another. Matthew Perry might not realise this, but him playing Chandler Bing seemed like a person showing his true self on screen, that's how great an actor he is and under that witty nature, that caring persona which he rarely allowed others to see, be it with Joey or Ross or even Monica, always melted our hearts.
With his charm and a sharp tongue, Matthew Perry always left us all swooning and shouting, and we do not need to say anything more about his acting as the only proof will be how many of us have watched and are still watching the sitcom seasons back to back.
Be it, Friends, 17 Again, The Nine Yards or the Fools Rush In, name any one of his works and you'll definitely discover new qualities to talk about Matthew Perry and this is the same reason why his fan club addresses him as the ultimate sarcasm and wit king.
On that note, we, for once, wanted to talk about Matthew Perry and not Chandler Bing as there is more to the man who played one of the most sarcastic characters in television history.
10 Interesting Matthew Perry Facts
1. Matthew Perry lost part of his middle finger during preschool after his grandfather accidentally shut his car door on Perry's hand.
2. His mother, Suzanne Marie Morrison is a Canadian journalist as well as former press secretary to now Canadian Prime Minister Pierre Trudeau.
3. While growing up, Matthew Perry took a keen interest in tennis and also became a top-ranked junior player. He has said in many of his interviews that he tried to play in the States but his talent wasn't good enough.
4. From 1995-1996, Matthew Perry dated actress Julia Roberts, Lauren Graham in 2003, and then Lizzy Caplan from 2006 to 2012.
5. In May 2013 Perry received a Champion of Recovery award from the White House Office of National Drug Control Policy for opening The Perry House, which is a sober living home situated in his mansion in Malibu, California.
6. When auditioning for the part of Chandler Muriel Bing, Matthew Perry didn't need a script because he knew the pilot by heart as he had been helping his friend with the same part before auditioning himself.
7. Before rising to the limelight, he was battling with a serious addiction to drugs and alcohol. Perry even got into the rehabilitation center in order to overcome this serious issue. The actor later clarified that it did not affect the show much, however, he often used to arrive for the shoot with a "terrible hangover."
8. Matthew Perry's wit is so legendary that even the directors often used his gags as well as suggestions on the show and he was only cast members of Friends who was allowed to sit with the writers.
9. Friends earned him Emmy nominations in the year 2002 for Outstanding Lead Actor in a Comedy Series, with Matt LeBlanc also being in the race, but he lost to Ray Romano.
Also Read – Do You Know These Facts About Friends The Show Which Makes It The Funniest Sitcom Of All Time?
10. The first time Perry ever got onto the cover of People magazine, he sent a copy to one of his old teachers, named Dr. Web, who once said he would never achieve anything if he kept joking around all the time.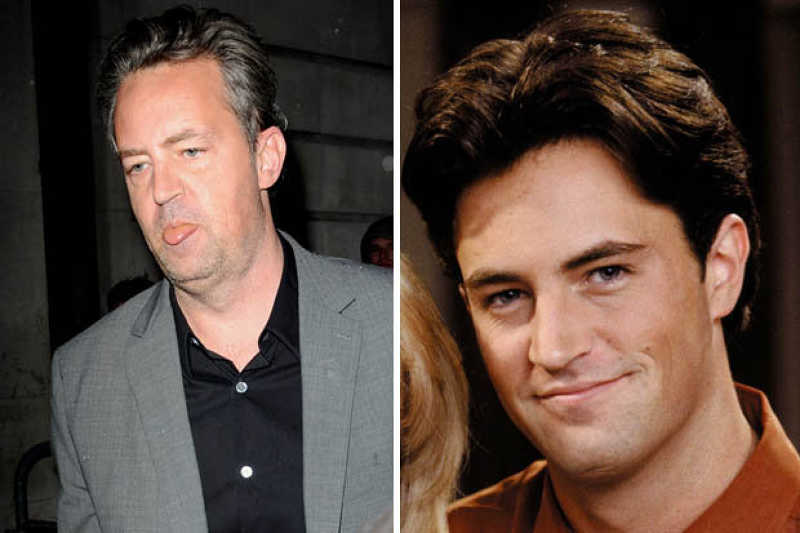 Thanks for making us laugh when we were going through a rough patch and for moulding us into an emotionally stronger selves while letting us realize the importance of a friend in our lives!!
Matthew Perry, you will always be 'Bing' of our lives…..Oh, My God!! Can This 'BE' Anymore Dramatic?