The cool breeze over the mountains! That might be the meaning of his name in Hawaiian but Keanu Reeves can often be a hot-headed assassin in films who kills cold-bloodedly. Take the famous John Wick series as an example.
While his character was forced to come out of retirement in the first part of the phenomenally-successful series, it had to visit Italy to make a kill wearing 'tactical linings' and dollops of 'armoured' equipment, only to learn that a huge bounty had been set on his head.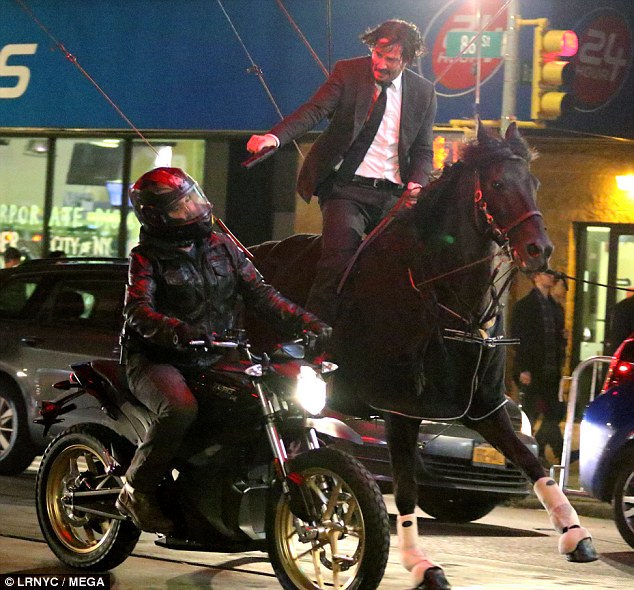 What does John Wick 3 have in store for us? All have been wondering for the longest time and now, it seems, this is going to be another exhilarating ride for the fans and a one-man show once again for the majestic Keanu Reeves.
Funnily, for an actor who hardly seems to age, one who's even been called pretty 'ageless' by fans often limits his task to restrict the lifespan of those who feature against him on-screen.
Shooting in the Big Apple; the New York City, for the much-awaited chapter 3 of the John Wick series, what different can Keanu Reeves possibly bring this time around? What lays ahead in the scheme of things for a flick that tows the line between a slick martial art meets hand-combat amid gun-fare kinda move?
All that can be said is that John Wick is going to unleash a lot of hell for whomsoever wishing to bring him down. Once again, we will be engulfed in a prim and proper setting featuring a proper classic American sedan, a pet pit bull, an aggrieved master hunting down those who are hell-bent on hunting him down amidst the constantly ticking clock.
In a race against time, John Wick 3 can be a wrecking ball of nervous energy- it could be possibly anticipated. Isn't it? Dudish long hair, customary jet-black suit teamed up with a shining black tie, black lace-ups and tons of attitude and badassery! That's John Wick- Mr relentless and "I'll shoot you down before you wink an eye" character.
Interestingly, the latest set of snaps featuring the yet to be released third flick in the series of the John Wick franchise saw Keanu opt out of the gun-slinging madness and approach his enemies a tad bit differently. Interestingly, there would be no cars. There'd be no guns or bullets being fired or dodged. Hell was still seemingly unleashed, albeit of a different kind.
Wherever John Wick goes- bullets fly like free popcorn in the air and some assassination is in the air. This time, while all of that would spike the quintessential thrill quotient of the Keanu Reeves epic, he'll be seen going after the baddies on a stallion.
That too, in midst of the New York City. Can you believe that? That is exactly what's come to life after one saw the latest rush of snaps emanating from the legendary NYC where Reeves' shooting this time around. Honestly, that seems epic, more than ever.
Imagine on the one hand there being a crop of sleuths in a dynamic SUV and one bloke determined to bring them down, whilst riding a horse- how uncanny! Isn't it?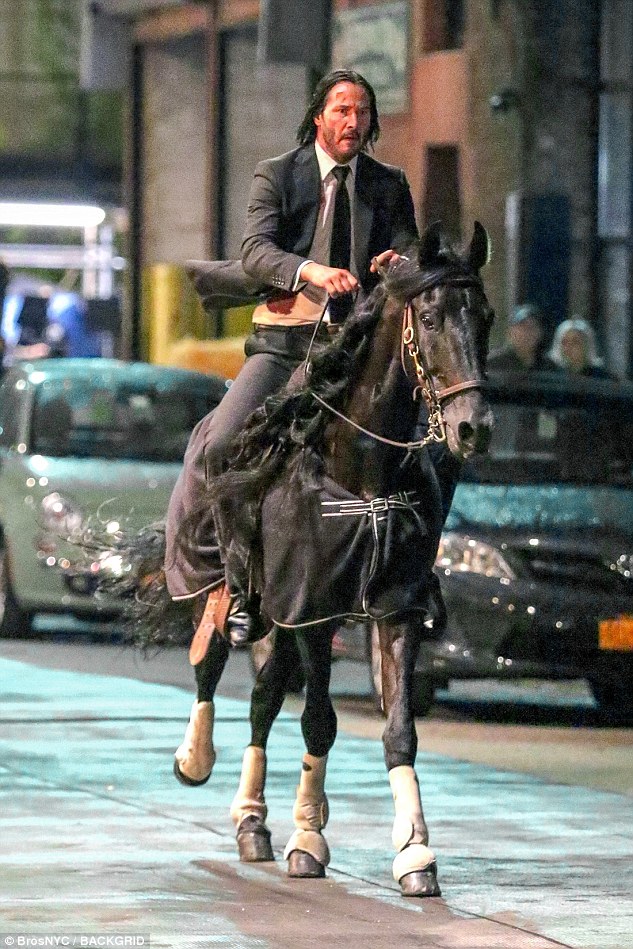 Well- where there's Keanu Reeves- anything can be expected. It does seem, after all, that John Wick 3 has the makings of being a true blast on the box-office. It will be interesting to see what becomes the rather dark and reclusive assassin in the end. Who is he really after. Who's wrought his world once again?
What's troubling Reeves's on-screen character- the bogeyman, the one and only John Wick? Questions run amock and endlessly so as one keeps to the edge of one's seat in keen anticipation for Keanu's next-best!
Interestingly, 2018 does feel like it's turning out to be quite a year for the famous Canadian-American actor, born in Lebanon. He's all set to hit the big-screen in an incredibly exciting flick titled Siberia! Well, not so bad Mr. 'Anderson!'