Finally. The confirmation that every Kardashian was waiting for is finally here.
Khloé Kardashian has finally and at last confirmed her pregnancy in a super long and super cute Instagram post. Khloé and her NBA player boyfriend Tristan Thompson are expecting their first child together and now there are a lot of speculations going on, on the Internet.
But before that, let's talk about Khloé Kardashian's Instagram post. In a true Kardashian fashion, even this sister decided to break the news with a flawless and high-styled picture of her baby belly, with boyfriend Thompson's hands wrapped around her.
This post finally puts an end to all suspicions revolving around their pregnancy, because none had yet confirmed anything. As per People Magazine, Khloé and Tristan are welcoming a son in early 2017.
Check out the Instagram post here:
95.2k Likes, 6,649 Comments – Khloé (@khloekardashian) on Instagram: "My greatest dream realized! We are having a baby! I had been waiting and wondering but God had a…"
After the news broke out, Khloé Kardashian took it to Twitter to thank her fans for all the congratulations and for "understanding" her.
I was so nervous to post our announcement but WOWWW I am overwhelmed with the response by you guys!!! Thank you! Thank you! ❤️❤️❤️❤️ I love you guys!!
I still can't believe it ❤️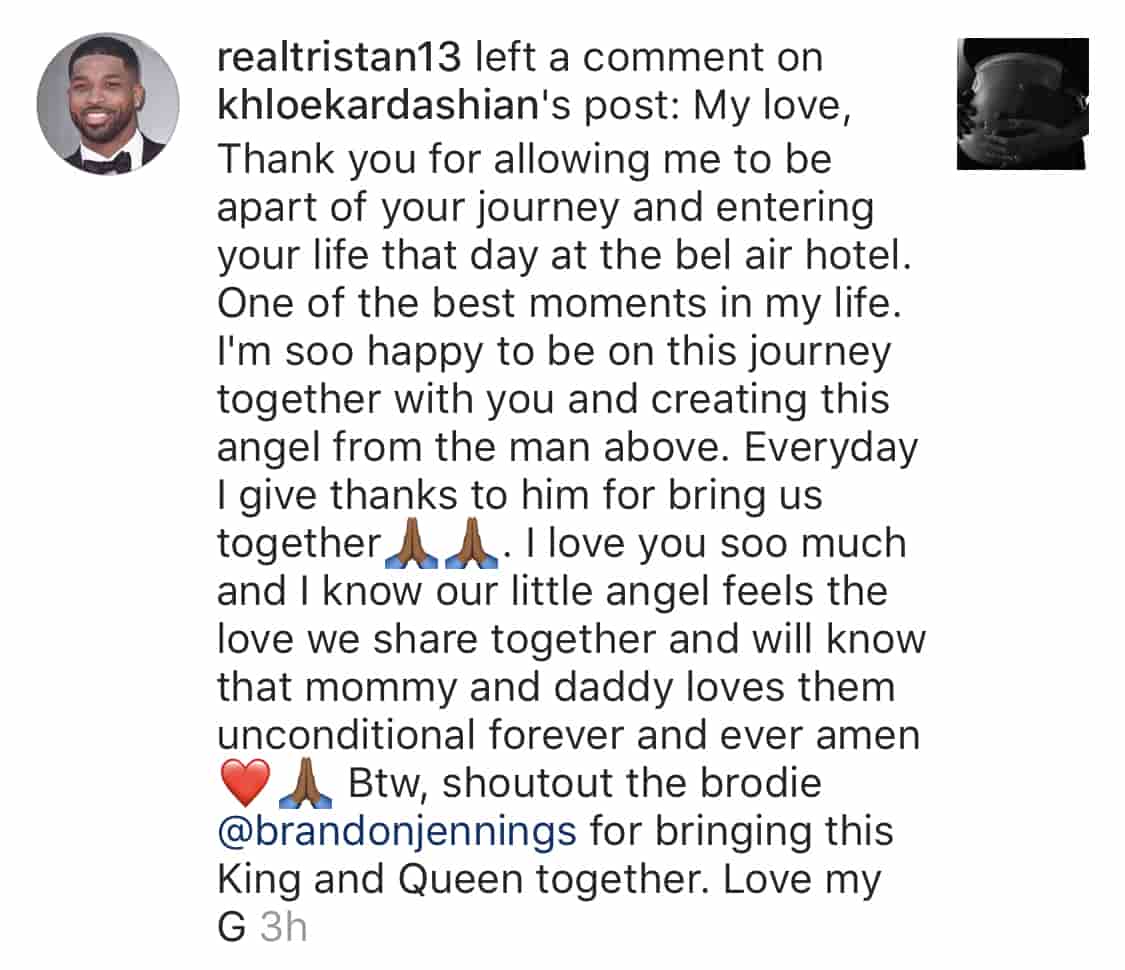 Now that Khloé has confirmed her pregnancy, the Kardashian enthusiasts are waiting for Kylie Jenner to come out with her news too.
As per source, Kylie Jenner is also expecting a baby girl with her boyfriend Travis Scott. Kylie's kid is due in February, however, nothing has yet been confirmed by any party.
Along with these two, even Kim Kardashian and husband Kanye West are expecting a third child after hiring a surrogate to help them. Kim has already announced the arrival, on the 10-year-anniversary season trailer for Keeping Up With The Kardashian.
2018 is indeed a baby-filled year for the Kardashian-Jenner clan.
Jyotsna Amla