There's something quite sassy about the Kardashians. Isn't it? They're beautiful, they're lovely, rich, successful and, they lead mega lives.
Is there ever a dull day in the life of the Kardashians, one can't be blamed for asking. Their lives are splashed all over the television. Blogs treat them as a staple headline material. And on top of that, that they had a reality tv show based on their lives spoke miles of the public persona they created around themselves and thus, rightly benefitted from.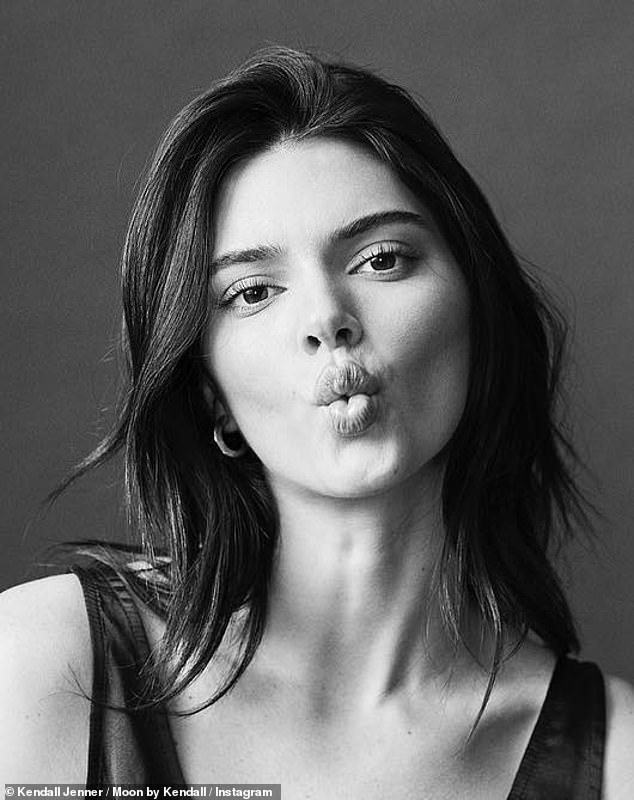 But implicit in the fanfare surrounding the famous Kardashians is the presence of the dynamic youngsters in the family. For instance, take Kendal Jenner as an example.
When is Kendall Jenner not in the news? On a not so serious note, one could say, given the milestone popularity that this famous Kardashian family member feeds on, that the only time that Kendall Jenner is not in the news is when no news is being broadcasted.
Right? Whether it is her fashion sense, her candid clicks on social media channels, a spunky love life, and that spark of vivaciousness with which she carries her professional and personal life- Kendall Jenner is a quintessential American seamstress- is she not?
On that note, her recent media appearance in the form of pouted lips, actually fish-lips as they are called with a sense of simplicity presented a very dignifiedly different girl that we've come to note basis her myriad appearances in the public life.
So what exactly was the famous American celebrity, who is leading much of her life under public glare doing and what was the reason for her indulging in a rather interesting way of promoting a new idea?
Daily Mail, based in the UK reported in greater detail on the matter and shared the following:
The famous 23-year-old Kardashian, someone who has 108 million followers on her Insta is apparently busy promoting a new line of oral care. And therefore, she was all pepped up with fish-lips, as they are called.
To that end the famous English daily shared:
Then on Thursday evening, the Keeping Up With The Kardashians star shared a collage of images where she was making funny faces for the camera. 'Can't stop using my new favorite thing, my @moon whitening pen,' she wrote in her caption.
Apparently some kind of an oral pen, meant for dental hygiene, there's an awesome form of charcoal toothpaste that kept the girl behind the famous svelte figure busy on her social media clicks. Daily Mail's report on the matter stated the following:
It is not known how much Kendall was paid for the collaboration, but it is assumed it was upwards of $500,000.