He might have been the Neo in the famous Matrix series. He might be the assassin out on to settle scores in John Wick. But truth be told, there's hardly any drastic difference in the way Keanu Reeves plays out his real life when compared to his famous on-screen avatars.
Well, of course, we don't mean that he carries a machine gun, blasting people into tiny little shreds in his personal life or tends to view other people angrily when they don't treat their pets well.
One simply wishes to imply that where it comes to seeking thrill and indulging in the simple pleasures of life, Keanu Reeves hardly wastes an iota of time. On most days, the rather reclusive actor who seems content in being in his own company can be found eating a subway sandwich on the streets of New York. Nevermind then that the memes he inspires call him out as being 'sad'.
When Keanu does none of the above and even decides against stepping on any public transport, he decides to peer into one he's been part of creating. Well, truth be told, there can be few chemistries as beautifully aligned as that of Keanu Reeves and ARCH Motorcycle.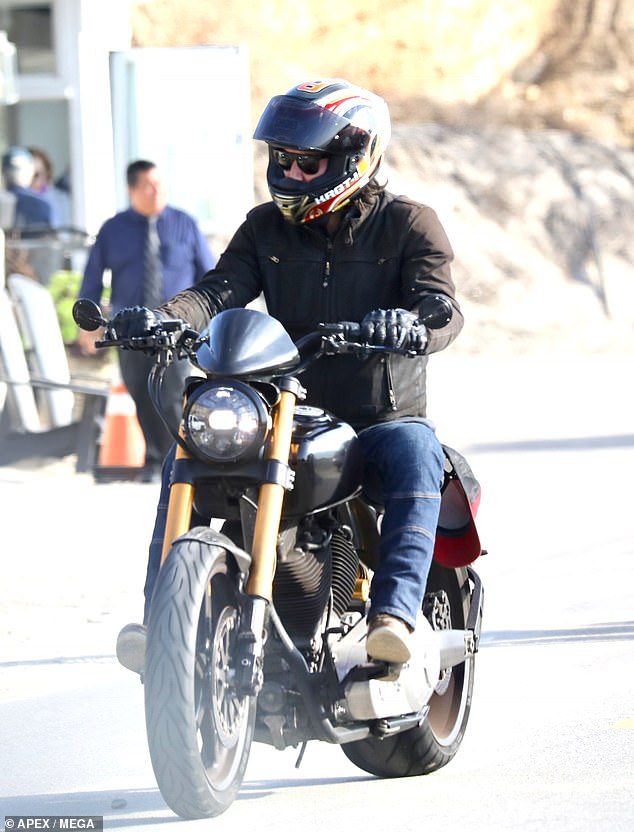 That said, those who don't know the bond that exists between Keanu Reeves and ARCH Motorcycle ought to know that it's an independent motorcycle brand that Keanu Reeves is a co-founder of.
An enigma on the screen, a monk-like hippie off it, Keanu Reeves is part-Buddha-like, part boho peace-loving adventurer, and purely a citizen of the world who seems enchanted by the journey called life.
And implicit in this part of his journey is the aspect of ARCH Motorcycle, a byline of the famous Speed and A Walk In The Clouds actor.
That told, he was recently seen sporting those familiar long shaggy hair as he sported his usual unkempt (but still alluring) look whilst he went out on a test ride on one of the dazzling products from the now-famous ARCH motorcycle brand.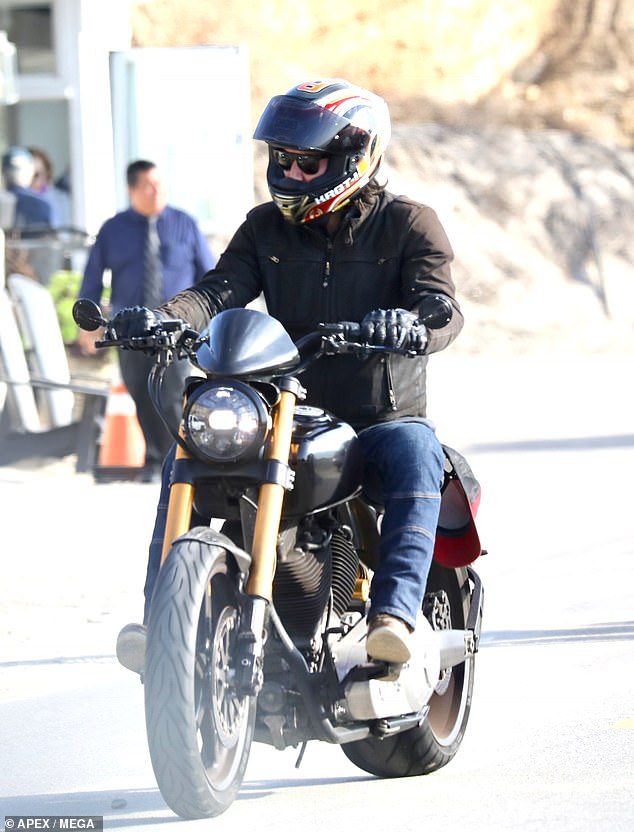 Dapper as usual and a little withdrawn- but well that's normal- into his own zone, Keanu was found hiding his serene eyes behind dark shades as those long, trippy locks found the golden rays of the sun, the man clearly chilling it out on his ARCH motorcycle without a care for whatever the hell the world around him was up to.
It also appears that a lot many movie projects are around the corner for the famous Hollywood star whose name in Hawaiian means, "cool breeze over the mountains."
Daily Mail from the UK shared the following in lines with Keanu's forthcoming movie projects:
This comes after it was revealed that Keanu will join the A-list cast of Toy Story 4, joining Tim Allen, Tom Hanks and Joan Cusack in the much-loved franchise.
Having said that, how will 2019 pan out for some of the other biggies in Hollywood, who's to know? Not that it would matter a bit to this man out here, including the question of his own movies, especially at a time where he's so content biking around to remind us of "the importance of being earnest."
Isn't it?