In a glittery world of Hollywood where there's no dearth of big names and their superstardom, take the likes of Tom Hanks, Tom Cruise, Will Smith, Denzel Washington, Leonardo Di Caprio, Matt Damon, Chris Hemsworth to quote a few, he cuts a pensive but attractive figure. He's versatile and scaringly so. He's not just talented, he defines what raw talent is. His handsomeness, it could be said, stems from a certain darkness or mysticism that his personality exudes. There's never anything certain when it comes to Joaquin Phoenix.
But what's always certain when Joaquin Phoenix is in the highlight is that there's never any montage of film content that would be marked with any dullness.
Few actors have managed to command headlines the way Joaquin Phoenix has in the course of the past decade and a half. Boasting of a versatile body of work, the brother of the late River Phoenix has gone on to star in a rich array of content-driven, serious Hollywood films that have entertained as much as they've provided audiences with something off the cuff. With films such as "Her," "The Master," "Don't Worry, He Won't Get Far On Foot," just to quote a few, Phoenix has charmed his way into the audiences' heart.
And now with his upcoming Joker all set to hit the theatres in just a matter of a few months, one of Hollywood's most least-understood and often underrated actors is back as the headline material.
It appears that there's something hugely cynical, dark, deeply disturbing whilst being hauntingly entertaining at the same time where Joker is concerned. Many are already hailing Joaquin Phoenix' performance as being one of a kind and worthy of lifting an Oscar, not that he doesn't have one already!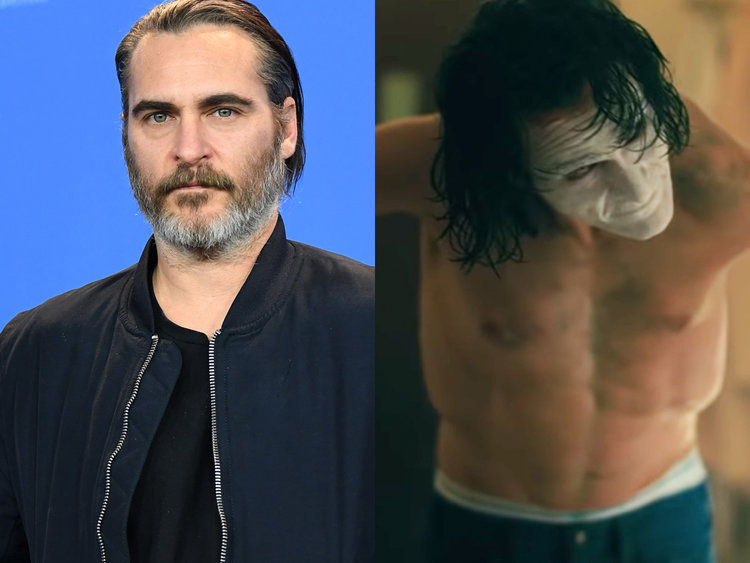 But among the things that made huge headlines recently was when an article published in a Hollywood tabloid suggested that Phoenix, completely engrossed in the process of lending his mysterious self into playing the darkly Joker lost some of his mind whilst also losing a lot of body weight.
We all know that the 44-year-old actor lost oodles of weight, around 23-24 kgs worth of weight as he underwent immense preparation to star as Batman's famous foe, Joker. In the past, legendary actor Heath Ledger, catapulted to box-office greatness for his iconic portrayal of The Dark Knight's villainous mastermind, a character that some in a tight-lipped fashion feel will at least find immense competition from Phoenix's personification of the clown.
If you've seen the trailer of the upcoming film, then surely it cannot be that one doesn't feel a nerve tingle up the spine and feel pure goosebumps in seeing how Phoenix's marvelous acting manages to thrill whilst also leaving a haunting impression. One just can't wait to see the film in entirety while the teasers and trailers have all generated a massive response to the impending Warner Brothers' release.
'I didn't think that I could do it. I kind of practiced alone but I asked Todd to come over to audition my laugh. I felt like I had to be able to do it on the spot and in front of somebody else. It was really uncomfortable. It took me a long time.' Judging by the reaction to the trailer, it seems he has that maniacal laugh down perfectly.
The above said, surely playing a character as repulsively entertaining as the Joker may not have been any easy. So any suggestions that Joaquin experienced a blanket of madness in the process of his immersion into that role cannot be held as being entirely untrue!