Johnny Depp is considered to be one of the biggest actors of our time who never scares away from experimenting and pushing the boundaries. He has tried to do it right from his early career days to his now professional days, and the result has always been worth it.
He has worked on projects that were not only risky but also too quirky on paper, however, with his skills and talent, the man has always been able to make them memorable and iconic in their own little way. Still, Depp has not been able to score an Oscar till now, despite giving some of the best movies and characters to the world of movies. So, maybe now is the best time to put forth the idea of Johnny Depp getting an Oscar.
Other than that, there's a lot about him that intrigues the audience and his fans, including all the ups and downs of both his personal as well as professional life. He has made bad choices, and some excellent one too, but in the midst of it all he has been able to gather experiences and through these experiences, he has simply worded out lessons for people to live by.
We have accumulated 12 Johnny Depp quotes about life, hard work, passion, acting and everything in the middle.
1. An explanation behind why he has been inclining more and more towards freaky characters.
2. Enjoy this ride you're on and the world will start looking like a good place.

3. True in each and every way.
4. More often than not, it has worked and it has worked out tremendously.
5. For this life is too short to sit and think excessively about.
6. Love will make you blind towards other's flaws.
7. He's the pirate after all.
8. Do what you have to do, for you.
9. Nobody's perfect.
10. Everyone has a past they would want to completely forget about.
11. Work hard to reach that stage.
12. Music is a life-long companion.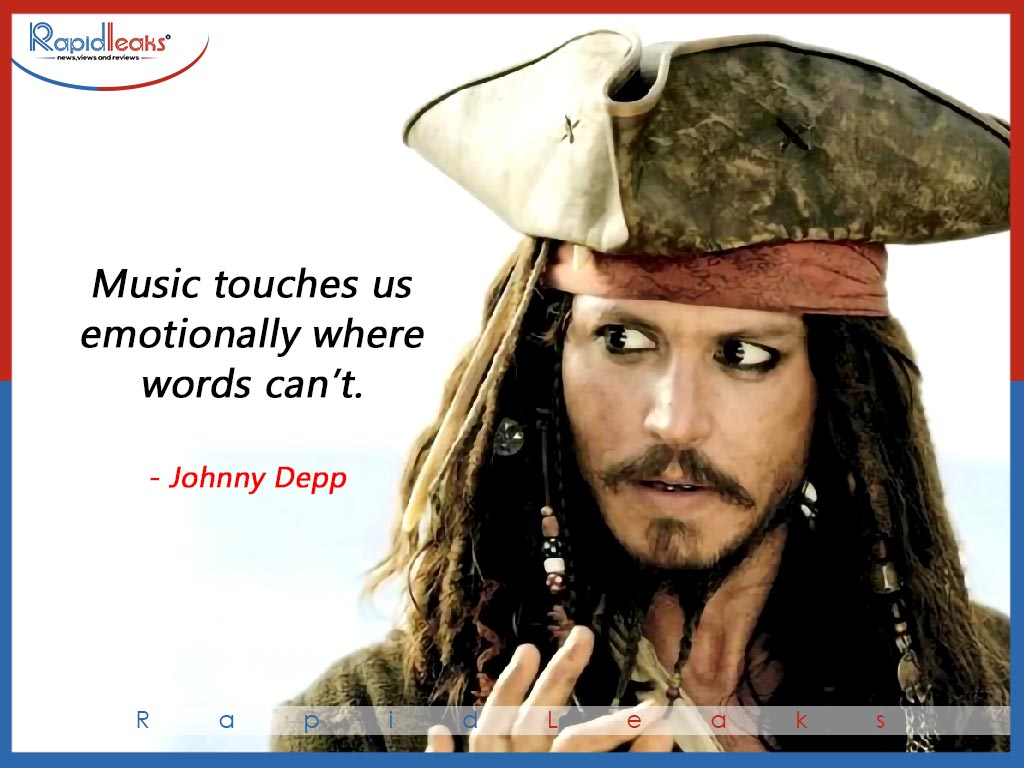 These Johnny Depp quotes are certainly something to live by.
Jyotsna Amla