"Mirror, mirror on the wall, Jean Claude Van Damme on fire," exclaimed Will Smith's character in yesteryear's TV epic The Fresh Prince of Bel-Air.
It may have sounded a bit out of place.
It may have sounded a bit knee-jerky especially since, the famous TV-series had nothing to do with wham-bam, Van Dammery! This was, a happy-go-lucky, "Uncle Phil-and-family-and-their-adventures-with-fun-loving-nephew-Will- series.
The reference point was anything but fun.
It had nothing to do with wearing a baseball cap or walking away carefreely with a "barely-there college bag" loosely hung on one shoulder with the mouth constantly chewing gum with the next bomb of a witty one-liner coming off from somewhere in the neighborhood.
Right?
But then, how could anyone have stayed aloof from the whiff of charm that the famous 'Timecop' actor inspired back in the day?
Perhaps there were few action stars that were as liked as they were respected as the evergreen action hero, "Muscles From Brussels," Jean Claude Van Damme.
Not tall but muscular. Not merely athletic but the definition of agility. A walking fireball. A fiery comet. Van Damme's been here, done that and not done yet.
Only few action stars have gone on to become obscure, having been a raging tornado of sorts on the box office, only to completely vanish and then reappear, once again.
You know where to put Jean Claude Van Damme, who, in the post-cocaine addiction era, came back once again, circa, the mid-2000s, to rule the space of martial art films.
This was special. This was something really interesting for Van Damme returned to where he belonged; on the big-screen after having been all over the place having experienced stardom through flicks such as Bloodsport, Kickboxer, Cyborg, Universal Solder, and Lionheart (among some of the films).
That said, implicit in the journey of many a successful Hollywood name, remains the thing called 'myth.'
And Van Damme, no stranger to several highs- taking the Hollywood action world by a storm, etching his image
At one point in time, it did appear, to some that Van Damme was doing movies that were perhaps about as similar to one another- in storylines, acting, screenplay and direction- as are siamese twins. Right?
Yet, the man persevered with what he thought was the right thing for him to do. And guess what, after a tonnage of erratically directed, poorly narrated films albeit one's loaded with action, Van Damme compelled his worst critics to take him seriously, through his effort in flicks such as 2004's JCVD, 2013's Enemies Closer, a significant role in Kickboxer-Vengeance, and not to forget, the mighty cameo in The Expendables 2.
To that end, perhaps, it may not be wrong to suggest that the greatest myth, if there indeed is something like that, and there may just be, believe it or not about the Belgian hunk is that Jean Claude Van Damme was done and dusted.
Not really, right?
If that were to be true, not that it would increase the price of fish, it wouldn't be that, at an age where some of his action movie contemporaries- Dolph Lundgren and most noticeably, Steven Seagal, are doing as many films as about one each year, Van Damme's already become standard discussion point on Prime Video's Jean-Claude Van Johnson.
While his heydays may well be behind him, the lithe frame and body-hugging T's carving around his chiselled physique an admirable presence, it isn't that Van Damme's been aloof entirely.
Every now and again, as some of us may have wondered, Van Damme does give a glimpse of his being around whether it is through associating himself with "motivational talks/workshops" in Melbourne or getting noticed in absolutely gorgeous daughter and daddy pics, as uploaded on the Insta universe.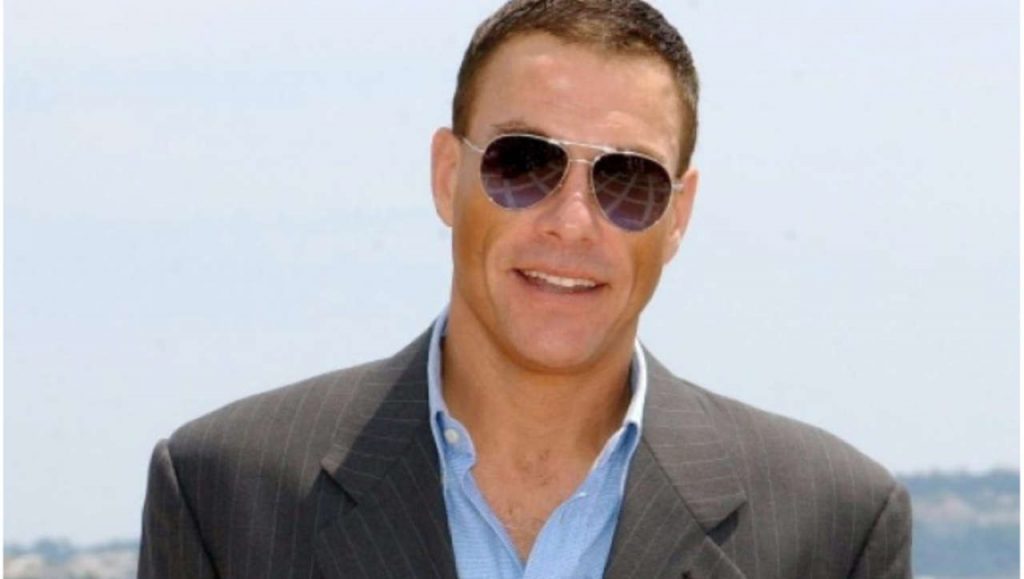 While what's also true is that films like Lionheart, The Quest and, Double Impact enhanced the man's career graph, giving an action-hungry viewing audience around the world, some Van Dammage-entertainment, what's also true is that he's perhaps not the most saleable star on the Hollywood galaxy today.
While respect must be paid to Chance Boudreoux; the man behind New Orleans' famous 1993 hunt down "Hard Target", what's also worthwhile to remember is that probably Van Damme's fan-base isn't as wide or far-reaching as is Sly Stallone, whose Rocky-series and then, the iconic presence in the mainstream pop culture of United States catapulted him into being the legend he is.
That said, die-hard JCVD fans might wonder about a possible predicament that might have irked the Belgian.
That Van Damme, seldom moving from the routine nature of high-octane-butt-kicking flicks to shows like Friends (in a guest appearance, the late nineties), may have missed the bus in being a bit too selective; would always be a question that'll bug fans who never really can or could get enough of their action hero.
While at the same time, credit must be extended to the Belgian for persisting in an era where the likes of Vin Diesel were making way for Dwayne Johnson (The Rock) and where, as seen today, Chris Hemsworth is every bit an action hero as is Liam Neeson.
Spin-kicking his way akin to witnessing a live-wire show, akin to a ballerina competing against a ninja on the dance floor, Van Damme tried meaningful parts in The Tower, Derailed, Inferno, but remains etched, to a great extent, in the Uni-sol avatar. Does he not?
He may not make your heart gush with emotion with his uncomplicated, very "monosyllabic way of interacting."
He may not be the suavest.
At 59, Jean Claude Van Damme isn't getting any younger. But then must it be asked, how many would've sold Volvo trucks by merely balancing his body weight on a full split, sporting the elan of a monk?
There are things some can do. There are things some can't.
And in an age where we've seen pretty much everything changing- for actually Dylan' was right when he said "The Times they are a-changin"; the name John Snow's gone on to become a rage not associated with climate change with about half of the planet evolving whilst catching Pokemon in the gardens, it doesn't hurt a bit to note that something's haven't changed a bit, like the unwavering enigma of Jean-Claude Van Damme.
The spin-kick is intact, the splits can still splice polarising opinions on action movies perhaps pointing to the one with melancholic eyes.
Jean-Claude Van Damme, you, indeed are on fire.