You have seen him kick butt, jump from buildings, break bones of baddies like tiny pieces of cucumber and, make silly, laughable passes at women in entertaining you endlessly. If Rush Hour made you laugh as much as thrilling you with action, he took you on a rollercoaster ride on Hong Kong with Rush Hour 2, coming back to the United States in Rush Hour 3. That was when Jackie Chan disappeared into the unknown from the famous action comedy franchise.
Now, if Hollywood tabloids are to be believed, then Jackie Chan is slated to return in Rush Hour- 4.
The fourth instalment of the incredible Brett Rattner series was just confirmed a few days ago by none other than Martial Arts legend Jackie Chan himself at a Hollywood stopover at Los Angeles where reporters and social media enthusiasts were found chuckling at Chan's earnest confession.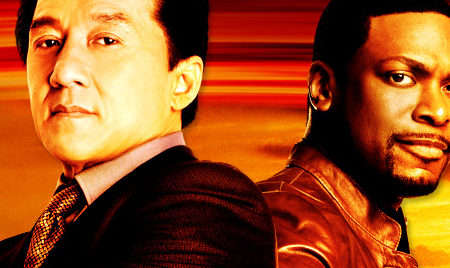 But there's something that stands out over and above the infallible cult of Jackie Chan, easily the most saleable Martial Arts star in a checkered league that's had, since Bruce Lee's sudden departure guys like- Jett Li, Chuck Norris and, Jean Claude Van Damme.
If you rewind back the clocks then you'd see that the first Rush Hour flick arrived way back in 1998. Hard to believe is it that the first time viewers were treated to a laughing stock of an entertainment starring the famous detectives Carter and Lee was almost two decades back.
Now it sounds certain that Chris Tucker, an actor you probably thought would go a long mile in Hollywood boulevard, given his impeccable comic timing and ripped muscular frame, surprisingly last seen in 2012's Silver Linings Playbook- is set to reprise his role as Detective James Carter.
So will it be a huge adventure for Lee and Carter or a quintessential misadventure that'll lead to some snooping, honey dripping, lol- bombs and pun-intended punchier dialogues- we'll have to wait and see. For now, what's certain is that Chan, who even released a radio interview confirming the fourth Rush Hour flick is excited to bring back to fans- a film that's unmistakably delightful.