J.K. Rowling is more than just a writer, she has been one of the most influential writers in the world. Her Harry Potter series can only be described as the perfect gift for our generation which had some of the most lovable characters and storyline.
Rowling has her with words and the real life example of that instance can be seen in her books, which instantly transports you to the magical world. When joined Twitter, her fans realised that Rowling was more than a writer on twitter, tweeting about what she's doing or reading. She has indulged with her fans in the most comical way possible and has always had witty answers for trolls who have been acting up on her feed. However, recently she's just revamped herself and is coming out with some of the sassiest comebacks. She has always been a political person who isn't scared to make her voice heard, so when someone does extra damage, she's there to answer them in the most J.K Rowling way possible.
Check out her sassy comebacks to the trolls on Twitter:
#1
#2
#3
#4
#5
#6
#7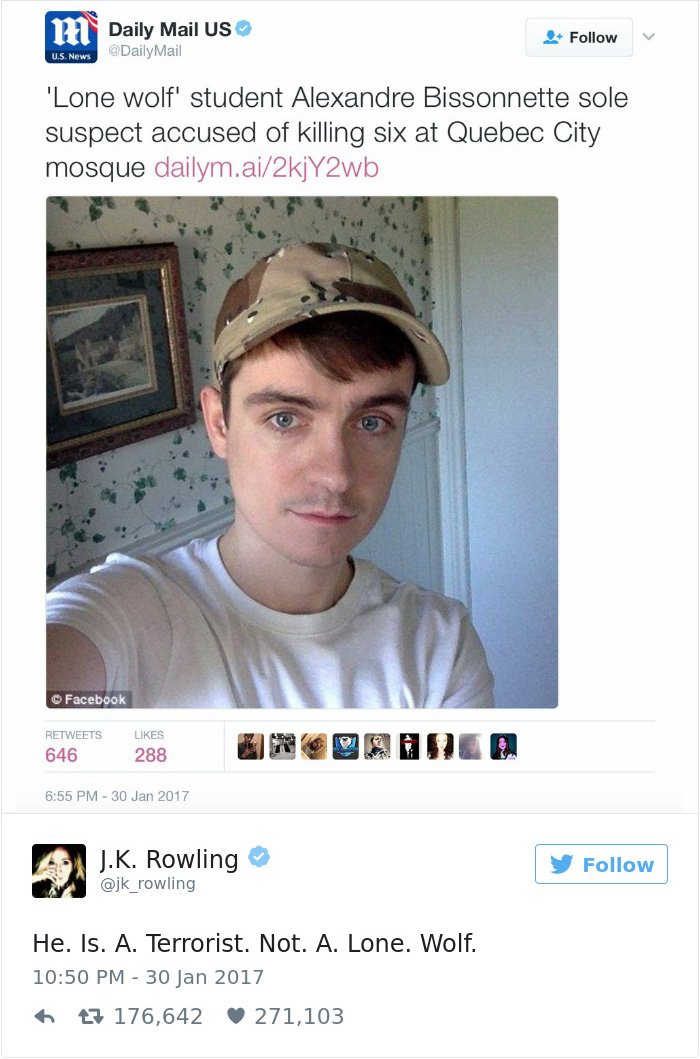 #8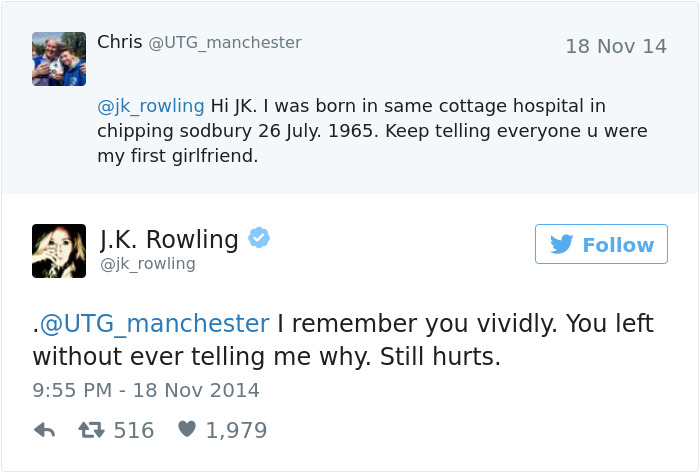 #9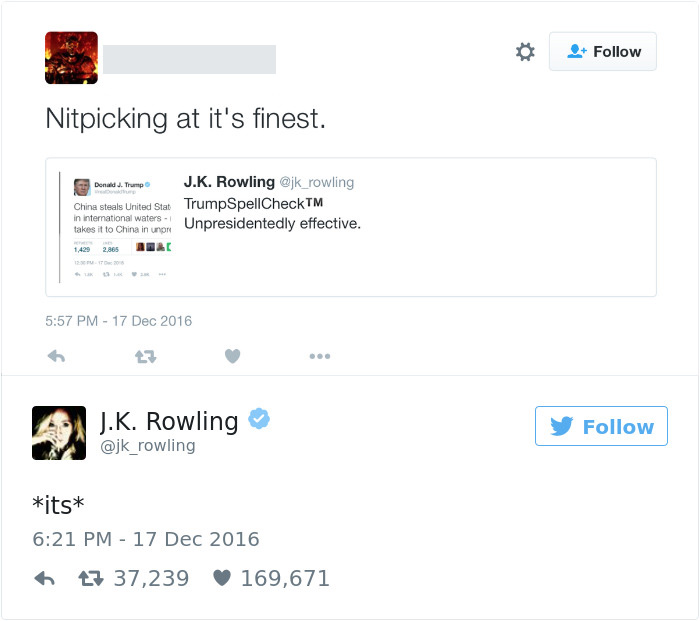 #10
Follow us on Facebook, Twitter and Instagram for more updates. Don't forget to like and share. Do tell us your views in the comment box below.
2 Feb 2017
Jyotsna Amla