You have seen him as the best friend to Peter Parker in Spiderman series. You have admired him for his sense of humour and for that dashing personality. And you revere the friendship he shares with fellow-actor and Canadian best friend, Seth Rogen. There's always something more and exciting to James Franco than meets the eye.

We've seen James Franco team up with Rogen starring in the hilarious laugh-out takedown of self-styled autocrat Kim Jong-un in The Interview, a box-office hit. There have been numerous roles that have exploited the versatile talent of the 'James Dean' actor but it has to be said, for the lack of better word that this time around, Franco is doing something altogether different.
Recently, James Franco gave shutterbugs a bit of an exercise as he was found decked in his new TV avatar for HBO's to-be-released series The Deuce. Together with Maggie Gyllenhaal, another good looker turned versatile actress, Franco and Gyllenhaal are set to get light up some fireworks in new series 'The Deuce'. Shot filming the series in the streets of NYC- a city that truly never sleeps or fails to disappoint its fans- everyone's keenly anticipating the subject of the new HBO series.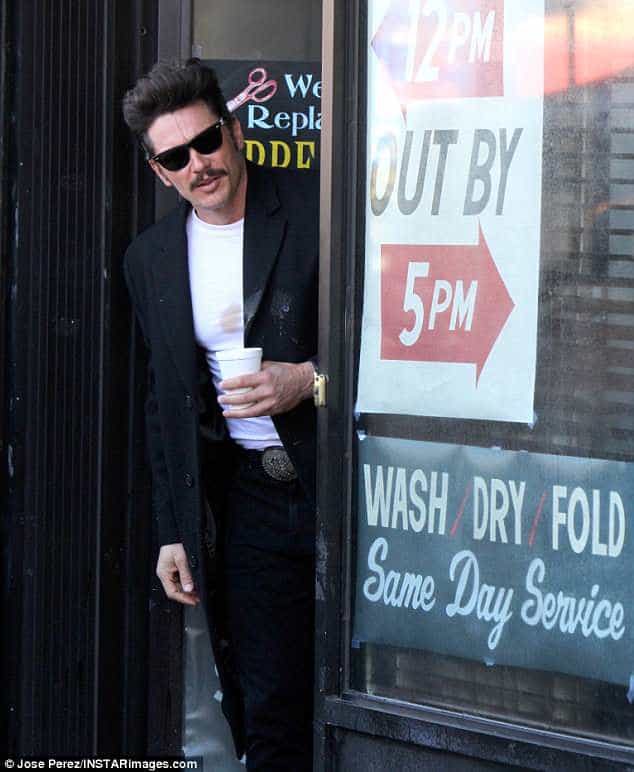 Apparently the subject matter of the new TV series is as interesting as its star casts' individual acting resumes. It showcases the trials and tribulations of the 70s porn industry in America and while Gyllenhaal plays a prostitute, one among the many in the then thriving trade, Franco, it is known plays a duel part in the series. This is slated to be a dramatic series helmed by David Simon and George Pelacanos. The actress is known to have shared that she watched a lot of porn of during that time in order to get in the sleeve of her character- i.e, the 70s.
It is believed this might be a raunchy role for Maggie Gyllenhaal. And while not a great deal is known about James Franco's role, at least for now, here's what is certain. Both Gyllenhaal and Franco have also helmed the producer's hat for the series. Now this is interesting. It's the first time the two actors have donned the producer's hat in tandem for a common series. Franco's excitement stemmed from the fact that some of his favourite films have been shot in the same era as the Deuce, which is America in the 1970s. He shared he admires films like 'Mean Streets', 'Taxi Driver', 'Dog Day Afternoon'. What keeps him occupied in this series both as an actor of immense intellect as well as a showman behind the scenes that Franco sees himself as having an opportunity of being contributing and being part of a milieu that he grew up watching.