It's not Tom Cruise. It is not Tom Hanks either. It's not the two Chris'- Evans and Hemsworth. And neither is it the likes of Robert Downy Jr., Brad Pitt or Keanu Reeves.
Recently, news came in about Hollywood's highest-paid actor of 2019. And boy, did it surprise most of us or what?
No dream is chased without ever having it all easy or without sacrificing a hell lot of things that one would like to always stick to. So when recently, this successful star won the MTV Generation award, another priceless felicitation, there was hardly a surprise that the speech delivered by him was as moving as the powerful roles he's come to don in the past.
Dwayne Johnson, in a moving address to the audience, spoke about the importance of self-love. He raised the importance of being steadfast but above anything else, spoke about why it's important to never lose one's sense of individuality.
Now, as he has been declared Hollywood's highest-paid actor of 2019, one's not jealous but happy about the admirable man's success. And truth be told this year has shaped up pretty nicely for the 47-year-old Hayward, California-born action star.
Formerly, a show-stopping personality of the widely-followed WWE, 'The Rock' Dwayne Johnson's Hollywood career pays a compliment to his simple and uncomplicated nature. Doing meaningful action roles is what endears Dwayne Johnson to Hollywood and this is exactly what the Californian will be seen doing in his next installment of the famous Fast and Furious series, that also stars Jason Statham.
But when the Forbes magazine declared 'The Rock' as Hollywood's highest-paid actor, a question immediately arose about his net-worth. So what exactly is it? Apparently, doing an interesting mix of action-adventure flicks, of late, Dwayne Johnson has raked in a staggering $89.4 million from box-office hits such as Hobbs and Shaw, Jumanji: the next level.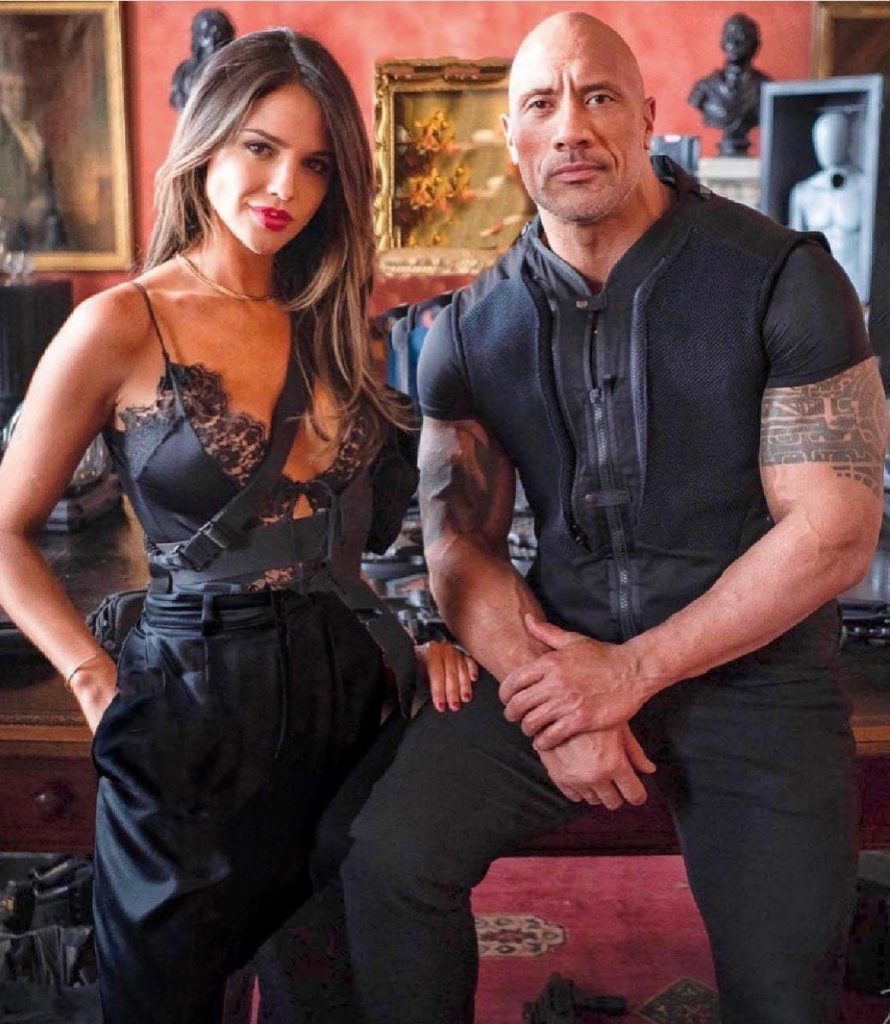 But that said, Dwayne Johnson's acting career isn't restricted to the 70 mm big screen. Recently, he hosted 'Titan Games' on NBC. Moreover, he also happens to star in an HBO show 'Ballers.'
A year back in time, Dwayne Johnson made an astronomical sum of money, bringing in $124 million from his movie releases, which happened to be the highest any celeb ever in the history of Forbes's Celebrity 100 list. If that's not the proof of prime success, then what is, you might ask?
But away from the spotlight and the constant pressures of doing impressive things in front of the camera, Dwayne Johnson, lest it is forgotten, is a chilled out and happy guy.
Many Hollywood journals have gone on to describe him as a great family man, someone who's not spoilt by the power and privileges that money can afford and a bloke who happens to put his family first.
In the wake of his mighty earning bracket becoming a headline-scoring sensation, the man himself shared some thoughts candidly, " I work extremely hard but never anticipated (in my wildest dreams) I'd become the highest-paid actor in Forbes' history. I don't have a Harvard MBA, but my business philosophy and acumen has been sharpened over time and thru failure," Johnson shared on his Instagram page.
Summary:
| | |
| --- | --- |
| Net Worth | $280 million |
| Age | 47 |
| Born | 2 May 1972 |
| Country Of Origin | California, United States |
| Source Of Wealth | Actor |
| Last Updated | 2019 |