You know her as the famous starlet who appeared in box-office hits such as Ghost and Charlie's Angels. You have seen her light up the screen with panache in flicks such as Striptease where she quite literally left little to the imagination. And in the past decades, she broke quite a few hearts following her high-profile relationship with famous actor Ashton Kutcher, now an 'ex!' But is there something more surprising albeit less dazzling about Demi Moore that you may not have known of?
Well, it appears that recently Demi Moore opened up on a personal chapter about her life that maybe nobody would have known of and this one did shock one too many, it ought to be said!
It appears that when she was just a kid, around no more than 15 years of age, Demi Moore, according to her disclosure to an American TV Show, was raped.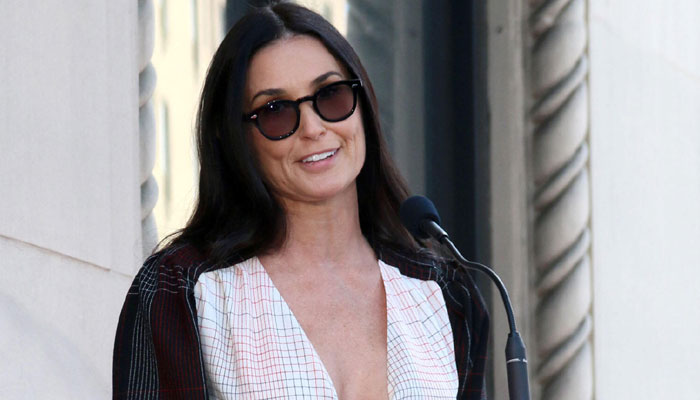 Yes, you read that right and we are just as surprised and shocked as you are. Apparently, one of the rather shocking and upsetting episodes in the famous Hollywood starlet's life occurred when she was just a kid in her adolescent years.
Demi Moore, as shared in her life memoir which is about to hit the bookstores soon, was raped by a man who happened to know her mother.
It happened to her when she was in the tender age of 15 and on a day when she returned to her apartment only to find an elderly man waiting for her who had the key to her house.
But if you thought that this was the real shocking revelation in the entire episode then think again. What's worst is that it was none other than Demi Moore's own mother who was involved in the rather miserable, regrettable act; something no mother anywhere on the face of the earth would want to be involved in.
In her memoir, Demi Moore wrote that the man claimed that her mother had sold her to him in exchange for $500, stated the TV show, which also read out an excerpt from Demi Moore's memoir in a recent episode: "It was rape. And a devastating betrayal, revealed by the man's cruel question: 'How does it feel to be wh**ed by your mother for $500?'"
A leading media channel shared some details pertaining to arguably the most shocking moment of Demi Moore's life in detail and happened to share the following:
When asked if Demi Moore believes that her mother accepted the money for such an agreement, the 56-year-old actress told Diane Sawyer on ABC's Good Morning America that her mother "did give him the access" and put her "in harm's way": "I think, in my deep heart no. I don't think it was a straightforward transaction. But she still did give him the access, and put me in harm's way."
And truth be told, Demi Moore didn't exactly have a normal childhood or upbringing. She was brought up by parents who battled mental health as well as alcoholism. It wasn't very easy for Moore to cope up with her mother, who according to the revelations shared by the former wife of Bruce Willis, first attempted suicide when Demi was just 12.
Demi Moore's memoirs are aptly titled "Inside Out!" Check them out to uncover the life of one of Hollywood's hottest and most widely-known stars of her generation.