We are standing at a glorious time in the history of this world, when women are coming forward to speak on issues that have been facing and going through, for a long time now. From laws against assault to gender pay gap, everything is being spoken about.
In the midst of all this, the producers of Netflix's international hit The Crown admitted to the wage gap between Claire Foy and Matt Smith.
Claire Foy plays the role of Queen Elizabeth II who is still the highest-ranking sovereign in the UK and the main character of the series. Whereas, Matt Smith plays the role of Prince Philip, an equally important role in the series but still lesser important than that of Foy's.
"The revelation came during a panel discussion about the series at the INTV Conference in Jerusalem on Tuesday when The Crown producers Suzanne Mackie and Andy Harries were asked whether series star Claire Foy was paid more than co-star Matt Smith…," the report by Vanity Fair stated. "…the show, one of the most expensive in television history, had a budget of $7 million per episode, while Foy was paid an estimated $40,000 per episode."
Yes, Smith is a much more established lead in comparison to Foy. He was the 11th Doctor on BBC's Doctor Who, however, the show is centralised around Foy and her character which makes the pay disparity even more appalling that it is.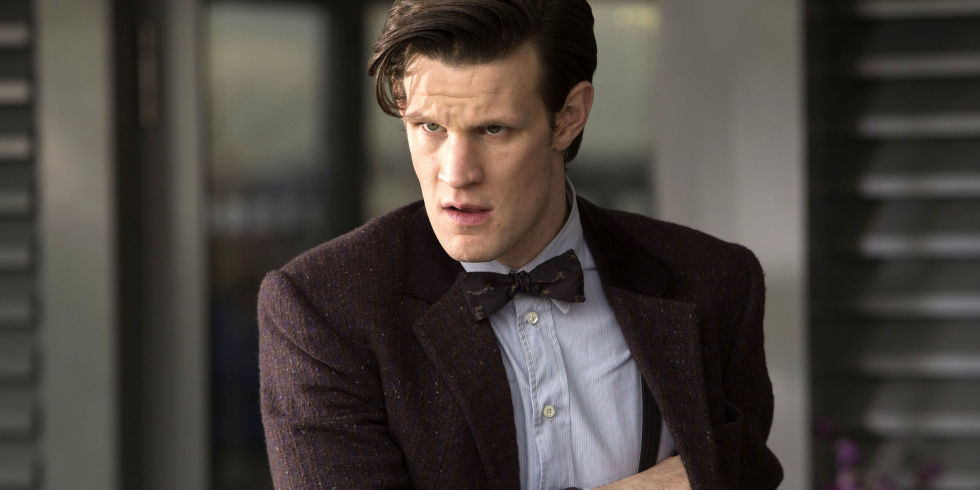 When the news came out, people had a very mixed response to it. While some sported the usual anger on a news like this, others tried to justify how Matt's experience does matter in the amount of money he's paid for his work. Here is general public's reaction to the news:
Good morning everyone, except the producers of @TheCrownNetflix who decided to pay Claire Foy less money even though she was literally the Crown.

— Chelsea (@chelsgroth) March 14, 2018
How on earth can they justify paying #ClaireFoy less than #MattSmith?! She was the main character and absolute star. Disgraceful @NetflixUK https://t.co/m8pY4Z23us

— Ellie Costigan (@EllieCostigan) March 14, 2018
https://twitter.com/iamdevonrose/status/973631826425151488
https://twitter.com/cIairesfoy/status/973601491561975811
https://twitter.com/fuggirls/status/973623174603550721
Another day, another gender pay gap reveal: Netflix has admitted that Claire Foy was paid less than Matt Smith for her starring role in The Crown. The show's producers assured audiences that this would not be the case for series three, where Olivia C… https://t.co/qefq0BkW71) pic.twitter.com/tTrlIojztT

— Christine|Designer (@HighparDigital) March 14, 2018
https://twitter.com/wirdotpermadot/status/973850998622965760
R u actually kidding me??? Claire Foy deserves more respect than that!! Equal Pay!! Can someone explain why she wasn't paid the same if n8t MORE. Sexist and misallaigned world. #TheCrown

— Řö Śšh (@Friednoodlepie) March 14, 2018
The gender pay gap bandwagon goes on. Matt Smith was paid more because he was more famous than his co star. Either way they are just two people being paid lots of money for just pretending so they should be lucky for what they get #nostory #TheCrown

— blackballbetty (@exCheeseLover) March 14, 2018
HELLO MEN,

PLEASE KINDLY STOP EXPLAINING TO ME WHY MATT SMITH WAS PAID MORE.

SHE WAS THE CROWN.

GOODBYE.

— alanna bennett 😩 (@AlannaBennett) March 13, 2018
i know equal pay claire foy yadda yadda but how many unpaid interns worked on the crown? what were the crew making? I'm v over hearing equal pay discussed in terms of hundreds of thousands of pounds for famous individuals

— Sally Vanns (@SallyVanns) March 14, 2018
I'm not a man, so let me explain. Matt has a longer acting record when it comes to film and TV. He's also known as one of the most popular Doctors on Dr Who. His name was a bigger draw when The Crown began. Meanwhile Claire had less credits to her name, and was lesser known. https://t.co/N2s0yYizyU

— Sophia (Desperate Grifter) Narwitz (@SophNar0747) March 14, 2018
The newcomer card can indeed be played in the first season but the problem could be solved in the second season of the show. Based on audience's reaction, along with a glorious stint at Golden Globes, the pay should have been made more reliable than before.
The Crown producers Suzanne Mackie and Andy Harries have said that they would bring in the change in the next season of the show. Mackie even said, "Going forward, no one gets paid more than the Queen."
However, that doesn't make the disparity right with Claire Foy since she won't be returning to the series for the next season. "It should be noted that Foy will not get the chance to earn a fairer paycheck on The Crown since every role is being recast for the period drama's third season, which will begin filming in July and jump ahead to the 1970s," Vanity Fair noted. Olivia Colman plays an older version of the queen in the third season, which does not have an airdate yet.
Jyotsna Amla