He was once married to arguably the most sought- after Hollywood temptress in Angelina Jolie. He's delivered mega box office hits and over the course of last two decades or so has successfully broken ahead of his conventional hot-bodied, boytoy Hollywood image. Women like him. Men wish to be like him. Brad Pitt, at 54 is still very much a sensation above and beyond the starry affairs of Hollywood.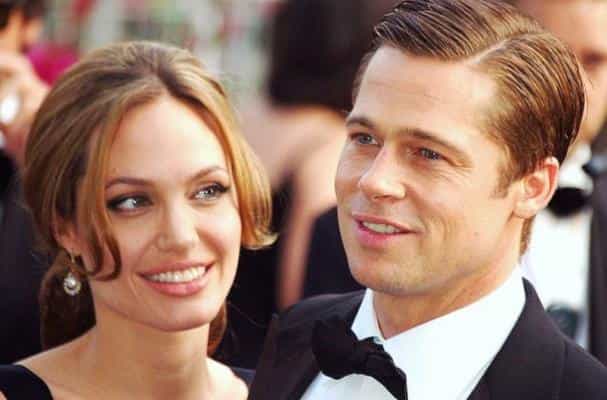 In recent times where a heartbreaking split with long-time partner Angelina Jolie left him saddled with pain and with a loss of epic proportion, the common fan thought Brad Pitt would take a lot of time to move on from his past relationship. One thought that he might take to the bottle like a storm arriving in an unprepared town. But on the contrary, Brad Pitt is up and about and still very much in romantic entanglement with pretty young things.
Recently, reports confirmed news that one of Hollywood's most successful A-list stars is easily approachable and can be seen often approaching beautiful young women to charm them with handsome looks. It is believed that the celebrated Hollywood star prefers to ditch his celebrity status and opts to pass on as a commoner. While instantly, it appears that it's a nice tactic to spread his suave of simplicity, one wonders what would happen in the long run.
Funny as it may sound but Brad Pitt doesn't believe in walking up to women and introducing himself as Brad Pitt. He, in fact, prefers to embrace the identity of some boy next door kinda person. It is believed that Pitt goes by the name of William when he wishes to meet some women and get close to explore a romantic possibility. Recently, Hollywood tabloids carried news of Brad Pitt arriving at a famous LA coffee-shop and made moves on a pretty looking female.
It was reported that Pitt arrived on a motorcycle, was dressed in a stud-like attire checkered by denims and glasses and leather jacket. The father of six then got down from his bike and straight up went to a girl and struck a conversation with her. Introducing himself as some William, he complimented the pretty beauty and when asked if he indeed was Bradley, the hunk just shared, "Well, that is my middle name."
That said, Pitt believably joined the dating scene ever since splitting from his wife last year and has been looking for romantic company ever since. So will 2018 see us with Brad Pitt tucked in the company of a lissome lass or will he prefer to seek companionship with another actress, we can endlessly speculate before the high-flyer dispels our doubts.