The recent sexual harassment has shaken Hollywood, even when most of them knew about everything happening in the industry. However, no matter how late it is, they have finally woken up and ready to take a steady action against all those who are littering the aisle of Hollywood for every man/woman who dreams to make it big in the industry.
A few months ago, it was announced that Hollywood actresses would wear black to 2018 Golden Globes as a way to protest the harassment, assault and other acts from powerful men in Hollywood – acts that have, until now, been allowed to go unchecked for decades.
Later it was announced that this fashion protest would be part of a bigger movement called Time's Up. The initiative gathers the influence and attention of Hollywood's female stars to help the working class women who are suffering from the pervasive inequality in whatever field they may work — be it farmers, hotel workers, or factory workers — and give them access to money, lawyers, and advice so that they too are able to rise up and fight for what's right without fear of not being able to provide for their families.
Along with the actresses, even the male actors decided to be a part of the movement and were decked in black. Here are some of the best dressed from the 2018 Golden Globes who managed to stand apart in the crowd of a single colour. They looked confident, beautiful and more than all of that, proud for their stance on something so crucial for the industry.
There were many actresses who used the opportunity of Black Golden Globes to share the spotlight with very important women activists who have been fighting this fight for years. Here's to all of them.
1. Emma Stone in custom Louis Vuitton & Billie Jean King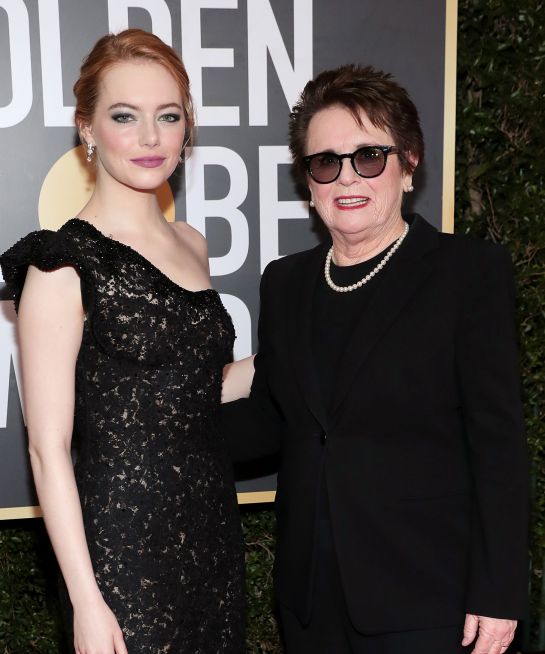 Billie Jean King is the founder of the Women's Sports Foundation and the Women's Tennis Association.
2. Tarana Burke and Michelle Williams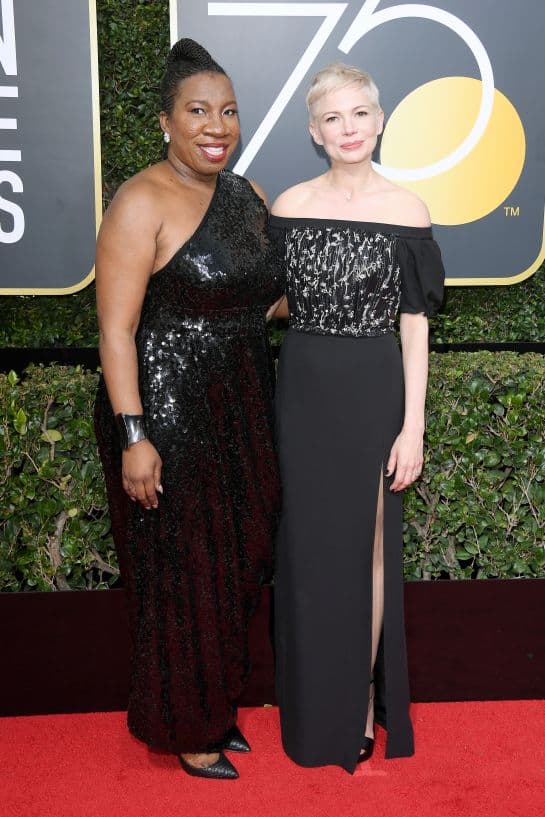 Tarana Burke is the creator of the #metoo movement and the senior director at Girls for Gender Equality.
3. Meryl Streep in custom Vera Wang and Ai-Jen Poo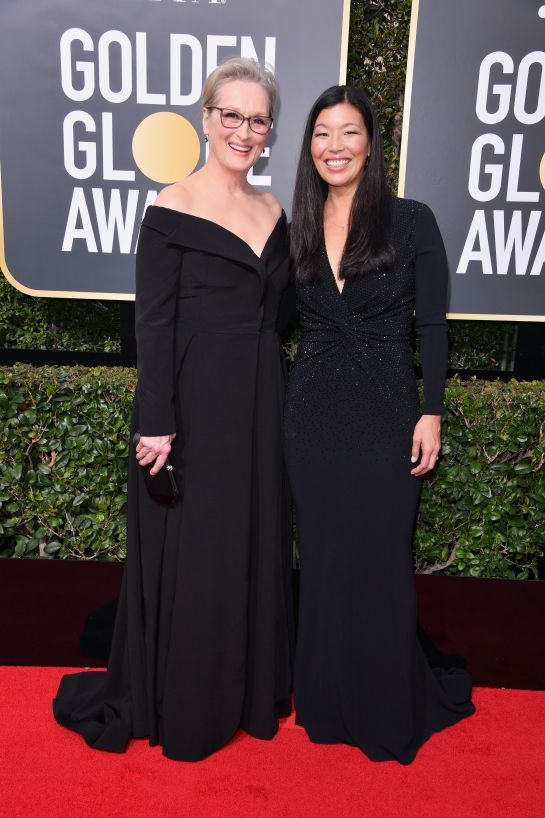 Ai-Jen Poo is the director of the National Domestic Workers Alliance.
4. Emma Watson and Marai Larasi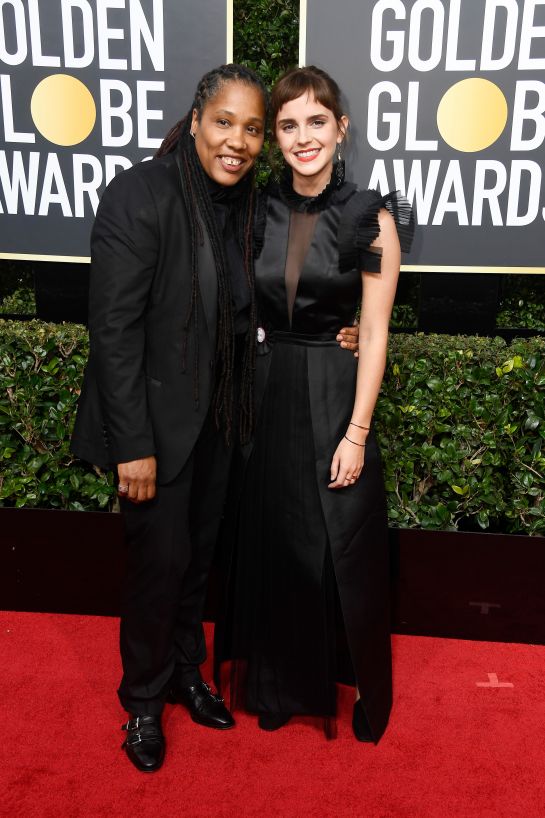 Marai Larasi the executive director of Imkaan (UK).
5. Amy Poehler and Saru Jayaraman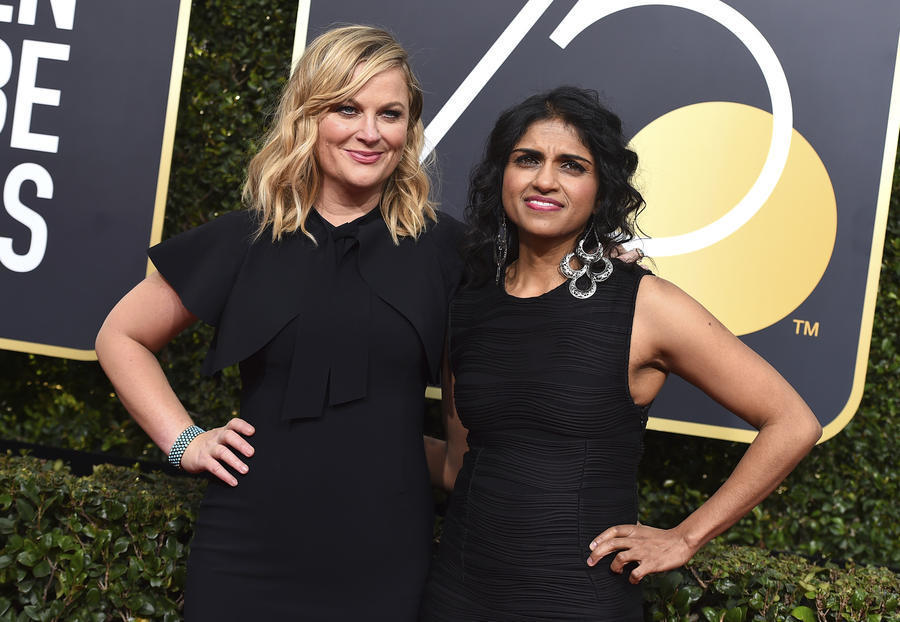 Saru Jayaraman president of Restaurant Opportunities Centers United and ROC Action and director of the Food Labor Research Center at the University of California, Berkeley.
6. Dove Cameron in Monique Lhuillier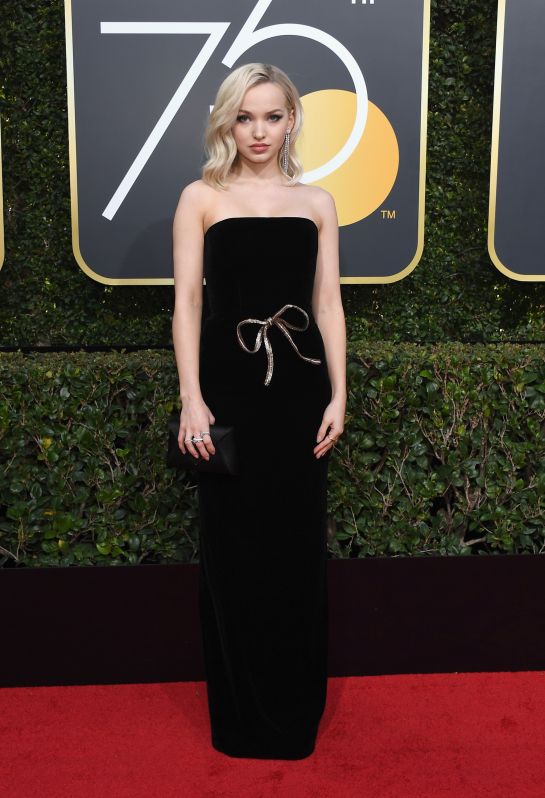 7. Dakota Johnson in Gucci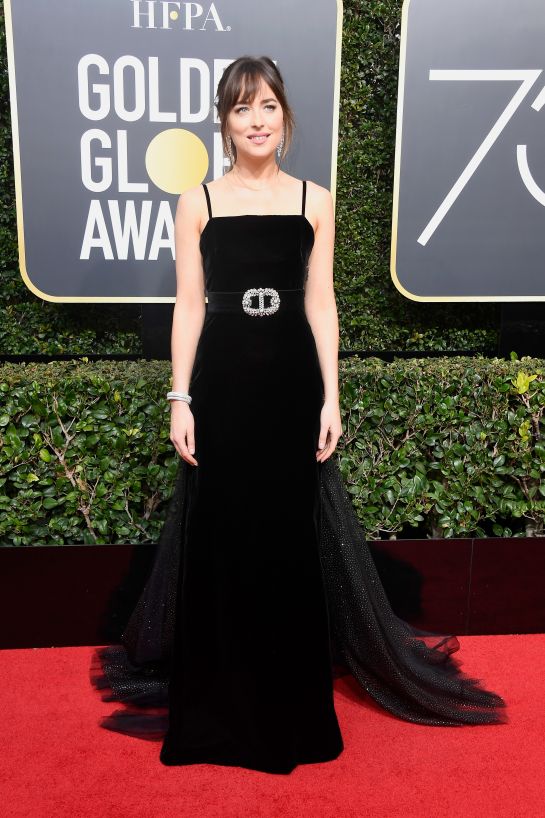 8. Samira Wiley in Romona Keveza
9. Zoe Kravitz in Saint Laurent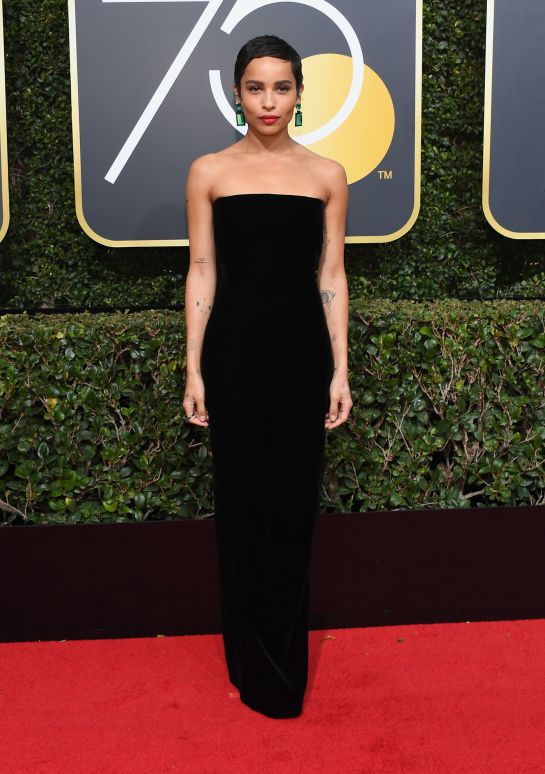 10. Kerry Washington in Prabal Gurung
11. Viola Davis in Brandon Maxwell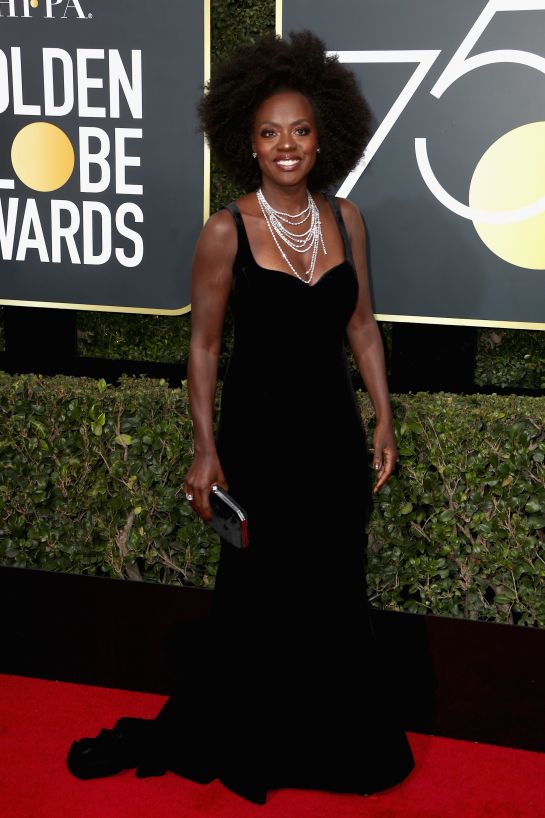 12. Saoirse Ronan in Atelier Versace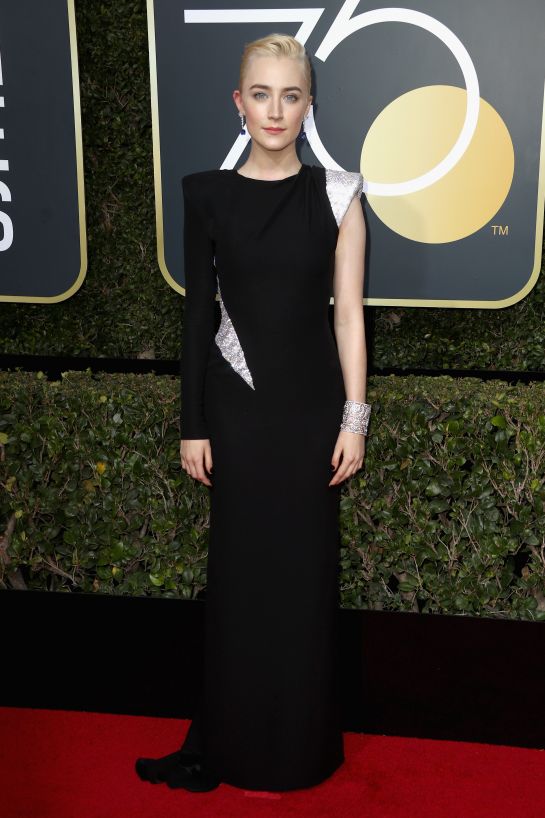 13. Emilia Clarke in Miu Miu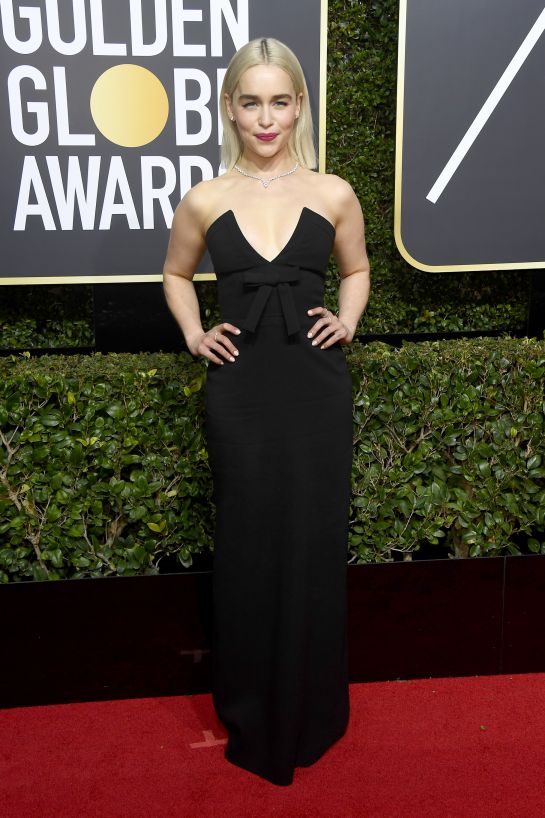 14. Millie Bobby Brown in Calvin Klein
15. Nicole Kidman in Givenchy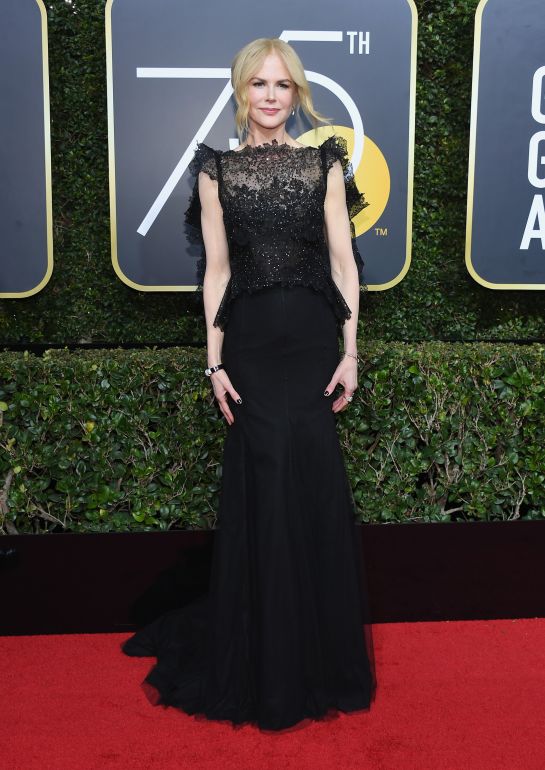 16. Salma Hayek in Balenciaga and Ashley Judd in Elie Saab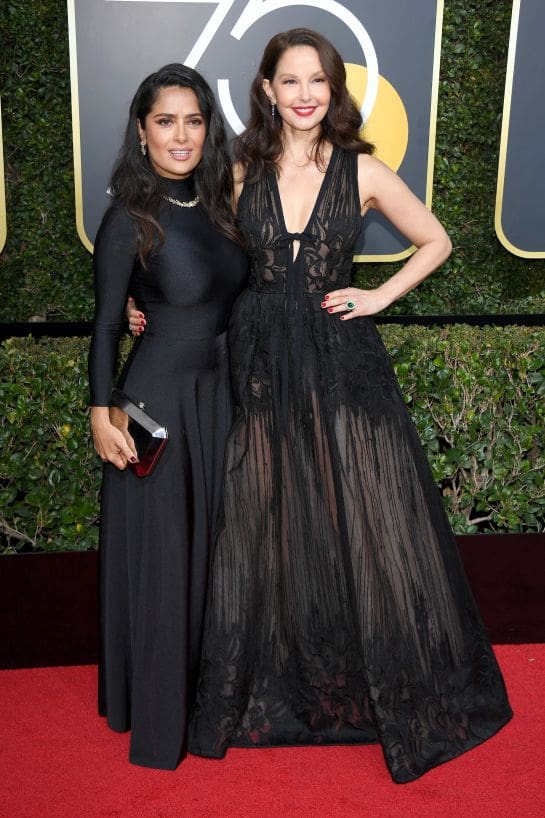 17. Issa Rae in Prabal Gurung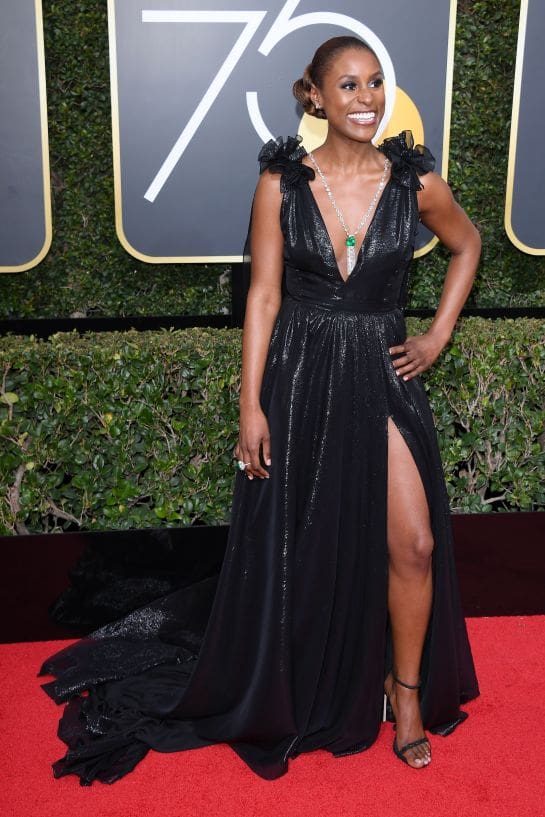 These were some of the best-dressed ladies at the 2018 Golden Globes who looked magnificent in their designer clothing.
Jyotsna Amla