Jennifer Lopez is a name that quite frankly, puts most contemporary pop stars, dancers, divas and entertainers in a cornered zone of sorts.
We have always known Jennifer Lopez as a beautiful woman. We have also known Jennifer Lopez as this faultless pop icon of sorts that through a diverse array of hit numbers has occupied a rich firmament in American pop culture.
This, there should be no confusion at all, is a culture that might be etched or centred in America but one that reverberates around the world.
That being told, what stands apart from Jennifer Lopez is that apart from being a beautiful singer and dancer, she's also been linked to having worn some timeless dresses. Wearing costumes on glitzy, showy red carpet events, Jennifer Lopez has cast a niche for herself amid the cluttered world that often 'overdoes' things.
In that regard, whether it's through some racy outfits in her pop music videos, some glamorous avatars that she's donned in red carpet events or through a memorable string of Hollywood performances, Jennifer Lopez has become a legend that is here to stay.
It is an enigma of sorts that is here to stay and only grow further.
That said, which are some of the best red carpet looks of Jennifer Lopez? These are presentations through which she only further cemented her presence as one of the most well-dressed and sexy icons of her time.
1. The Versace dress that nearly left nothing to the imagination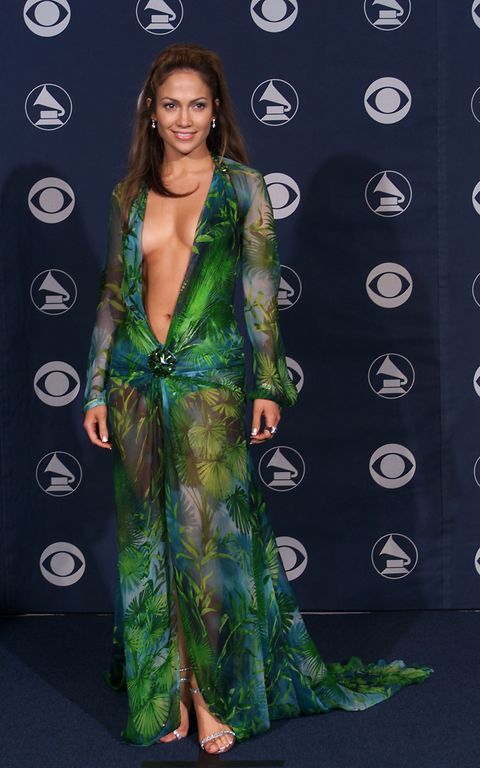 Probably this dress has been talked about and admired so endlessly, that this one, in particular, went down the firmament of one of the best pop culture moments.
The dress, floral in all its glory left nearly nothing to the imagination. But in the end, this costume, worn about 18 years ago sculpted the rising Jennifer Lopez legend.
2. The Pucci Dress that was worn at the BAFTA Awards, 2011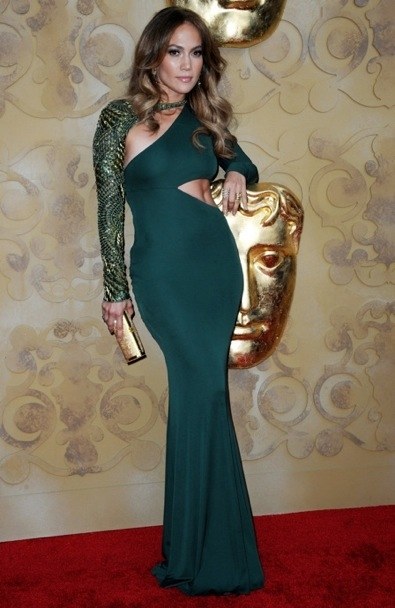 This was enigmatic and quite simply, stunning. Interestingly, where other contemporaries from the film and music landscape could be seen going the extra mile- in colloquial slang- to prove a point, all it took Jennifer Lopez was to make her presence felt in a rather understated manner.
This is truly one of the best red carpet looks of Jennifer Lopez' career, isn't it?
3. The Michael Kors 2004 Golden Globes dress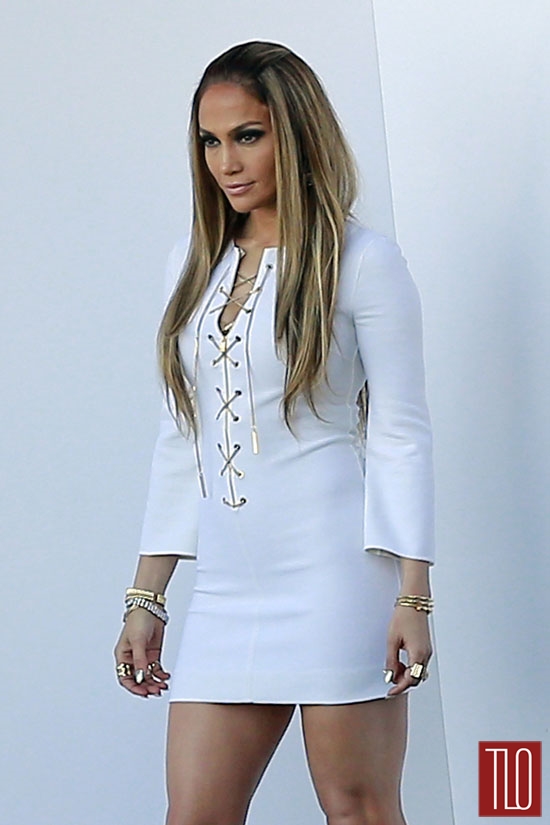 Michael Kors is today what Michael Jackson was to the pop music culture in the halcyon days of the 80s and the mid-90s. He's sensational and a fashionably successful designer, someone whose time truly has come.
Well and guess what! Back in 2004, when J Lo was still busy throwing her heart to every Hollywood macho man, she appeared at the prestigious Golden Globes, wearing a rather withdrawn and quaint outfit. This was one of the best red carpet looks of Jennifer Lopez that cast her in a league of her own: fashionably reticent and yet, appealing.
4. JLo in Elie Saab, 2017
What can possibly be better than one wearing a charming outfit in the form of a standout name like Elie Saab? Just a year back, in the heart of the fashion landscape, in Italy, J Lo commanded the attention of the assortment of media that had gathered to celebrate an NBC Universal event.
InStyle affably described this outfit as,"She kept with the Millennial pink trend, going for a matching clutch, Narcisa Pheres and Le Vian diamond rings, and sky-high platform sandals."
5. Rocking it in Valentino, 2017
JLo and Valentino! Well something in there rhymes beautifully, doesn't it? What else can be said?
This blue dress reaffirmed the fact that JLO is perhaps among the few unique celebs that can truly one-up themselves.
At the celebrated Metropolitan Museum of Art, Jennifer Lopez was rightly the cynosure of all eyes. And seeing her bedazzling look and the ethereal comfort that she commanded, it's not hard to know why she succeeded.