Guy Ritchie is no less benevolent than any extensively driven philanthropist! After all, he rescued Sherlock Holmes from the obscurity of being an ornament seemingly gift-wrapped to be presented as an expensive present for the chardonnay buying, brandy drinking, opera-listening class and for giving the world Jason Statham, before the actor veiled in the guise of a bone-breaking shark preferred to stick merely to the action genre.
His movies seem to be an extension of his own personality; crazy, evocative, enormously interesting and, above all- utterly entertaining. His aura is such that it lends itself to the movies he makes. Then, whether it is a Sherlock Holmes or Swept Away, you know he's a bloke who doesn't make films to impress audiences; rather give them a meaningful time spent interacting with cinema. To state, some of the best films of Guy Ritchie is as incredible a task as the thrill in seeing some of his movies.
But that said, what really are some of the best films of Guy Ritchie: a director whose movies have both been critically well acclaimed as well as well received on the box office?
Let's find out:
Lock, Stock and Two Smoking Barrels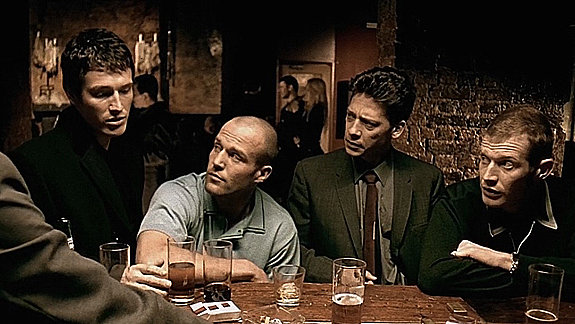 There are movies that automatically belong to a genre and there are those that do not. But one of those movies that truly deserves the title of being among the best films of Guy Ritchie, ever, Lock Stock and Two Smoking Barrels happens to be a film that the true fan can never get bored of.
It can be watched repeatedly for the sheer script value that this sarcastic, funny and, ridiculously well-acted movie happens to offer. A film that pithily dealt with the trials and tribulations of a close-knit group of friends presiding over a near-carnage in a tumultuous poker game resulting in a string of events that intersect with crime and humour with weed-growers, mobsters, two antique shotguns and, lots of cash stacked at the backdrop.
The Man from U.N.C.L.E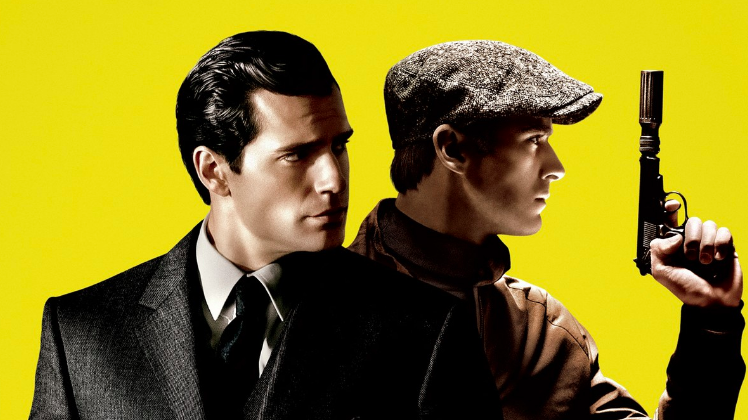 A master spy-plot cruising on a jet-mode; how else could one describe easily one of the best films of Guy Ritchie ever?
It's always fascinating to watch an espionage thriller.
But wait until Guy Ritchie gets his hands on one only to make a spy movie even more thrilling, ostentatious, daring and, at the same time, fashionable!
If there was a director who could've brought Henry Cavill out of his Superman cape and put him into suits embracing tactical linings, loaded with pocket-full of mousers and guns, then it had to be Guy Ritchie.
The Man from U.N.C.L.E was possibly a suaver representation of the cloak and dagger world, one buoyed by the energy emanating from pitting two spies against one another, only for them to join hands and tackle a loathsome mission.
A film that shows the 60s and 70s Berlin infested with spies, with the world turning toward the cold war, brought out the exuberance through a tricky plot that manifests its true power through high octane fist-fights, cleverly directed car-chases, honeytraps, and an escapade that unravels in the midst of an ocean. Watch out for Hugh Grant in an avatar he's seldom helmed.
Sherlock Holmes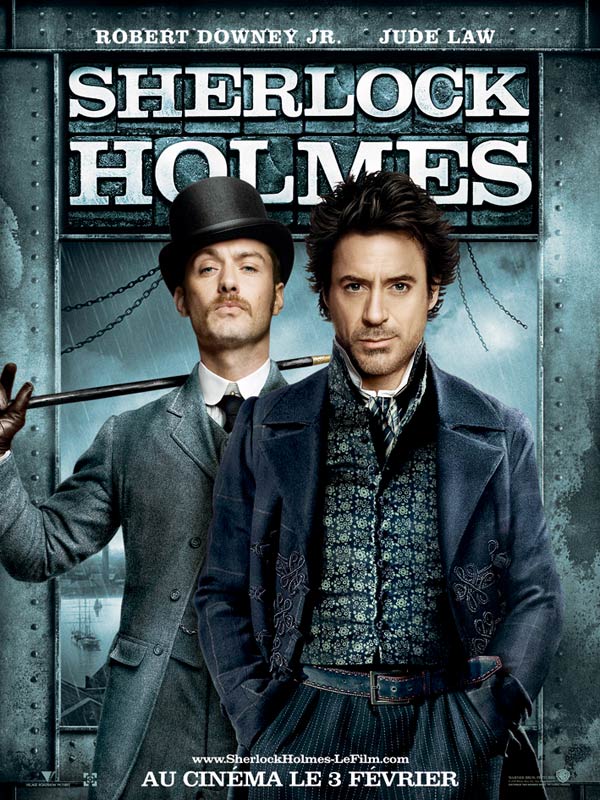 This may seem slightly outlandish an analysis of Guy Ritchie's craft. But, the truth certainly is that Guy Ritchie's Robert Downy Jr. was as different to Jeremy Brett's personification of the pipe-smoking ace detective as is the senile pleasure of visiting Paris on foot under rains vis-a-vis from the charade of opulence and grandeur, as only a ride in an expensive limo can provide.
One of the best movies of Guy Ritchie presented Sherlock Holmes with (an) everydayness that the new-age audience craving for authenticity, rustiness, and candidness seeks. Sherlock Holmes, as written by the charismatic Sir Arthur Conan Doyle may have seemed a mild-mannered mellow warrior. But Guy Ritchie's Sherlock depicted an immensity of vulnerability, echoed by Downey's sarcasm, raw energy and peppy vibe.
It was far edgy a character than what one may have seen riddled in copious books marked by grace. This was, more flamboyance; probably the tequila and R&B to champagne or Jazz. You could say, Ritchie's Holmes wasn't the homeboy that Sherlock had previously seen; the detective was rescued from the gallows of quintessential Brit settings, as seen through a cavalcade of a neatly done fireplace in a library room marked by antiquity.
Downy and Law produced a fire and ice combination in their smouldering bone-crushing act of playing Holmes and Dr Watson, respectively, an act engineered with a virtuosity that only a Ritchie could've provided.
Snatch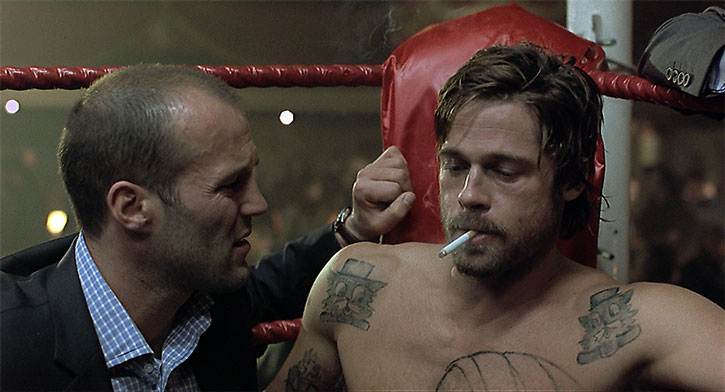 Who else but Guy Ritchie could've brought two iconic movie stars together under one cinematic roof checkered by an arcane tapestry of raw-acting, edgy screenplay, thriving action and a twisted sort of movie plot? In getting Brad Pitt and Jason Statham, the latter, in a memorable outing as 'Turkish' Guy Ritchie directed a match-fixing plot of boxing that initially had its heart at the right place, before the entrance of a pig-breeding gangster. Another fascinating crime-action plot aced with a lot of pulp and intensity of candidness by Madonna's 'good friend.'