For some he is a rescuer of the James Bond franchise, for others, he spelt doomsday for inarguably the most famous spy that's ever-lived on screen. Often misunderstood, often admired, but, always a thrill- whether cozying up to beauties to whom he provides more than a 'Quantum of Solace' or for catching international crime syndicates in creating quite an entertainingly thrilling 'Spectre'- Daniel Craig is to James Bond what rains are in monsoons.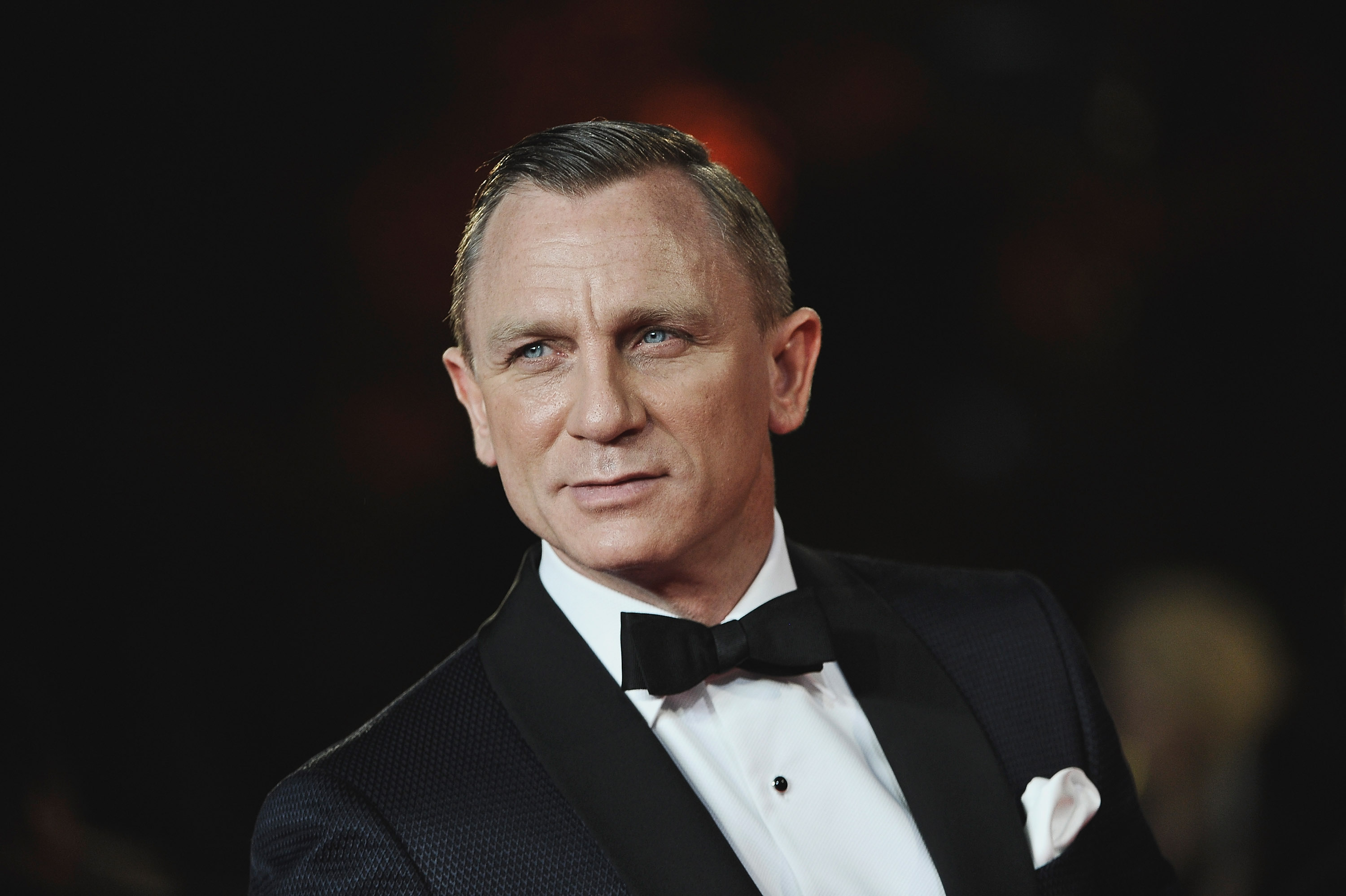 But often, when it comes to taking cognizance of Daniel Craig's career, one restricts his craft to the James Bond flicks. The Briton remains a charming star, someone who is considered natural when it comes to exhibiting a range of emotions- going from being reckless to sagely aloof with a streak of haunting silence. It is a craft that not many have come to depict.
But then, not everyone is a Daniel Craig, right? So when we speak of England's answer to a top-rate actor who's every bit a red carpet material- what are the other movies- well, non- James Bond movies- that Craig has done that are perhaps as interesting or exciting as a classic cloak and dagger thriller?
Here's RapidLeaks' top 5 non James Bond flicks of the inimitable Daniel Craig
I dreamed of Africa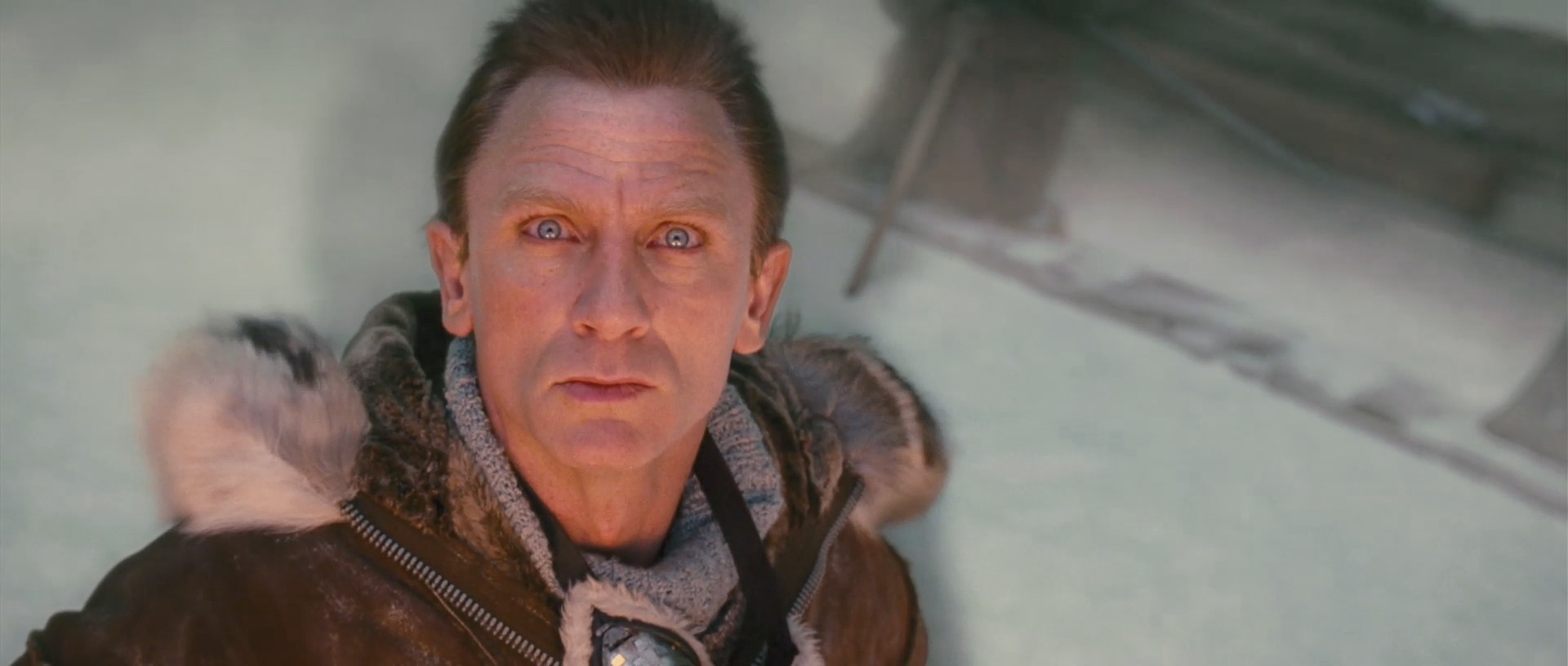 Agreed the movie was entirely piloted on a strong Kim Basinger character, one who decides to accept a marriage proposal and move to Africa having endured a bit of a rough, emotionally exhausting life. But once out there, amidst the wild and a tad bit untamed habitat of the land of lions, crocodiles and, well- the vibrant Maasai- it was Daniel Craig who worked up some magic with customary ease.
Not the film you'd immediately buy a DVD of; perhaps not a film you would've visited the theatre for a first-day show, but 2000's I dreamed of Africa gave a chance to Daniel Craig to play a happy, relaxed, 'truly seeming at home in the wilderness' character of Decland Fielding.
He was a bloke who once saw immersed in the African wilderness- well, even if for his vocation- as is your hand once etched with a permanent tattoo. Riding horses, cavorting around trees and plum bushes, as the memorable Kenyan Gamekeeper, Daniel Craig looked every bit at home in Africa, not a country you'd associate the wearer of gorgeously aligned jackets and corduroys, as you have seen him drive the enticing Aston Martin in a Bond flick. Sadly, his role didn't win the praises that it beckoned, but even then, in driving jeeps and riding horses, he was quite the Kenyan that hunky-dory travellers to the 'Dark Continent' would humour with.
Hotel Splendide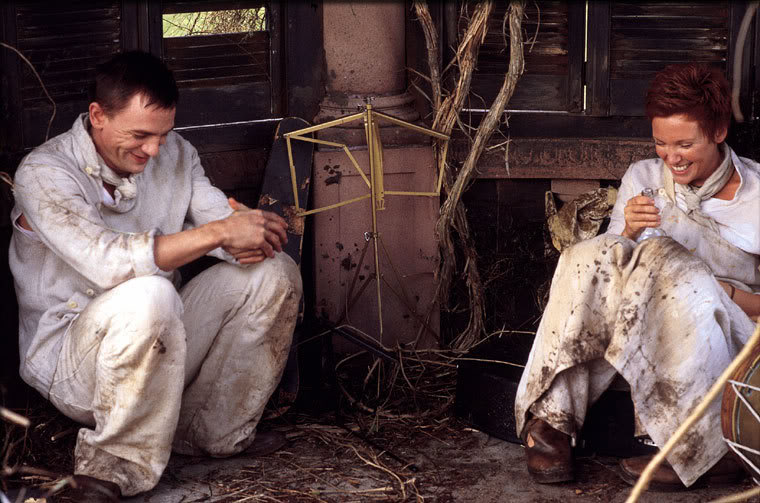 So what did we have here? We had an emotionally charged and a seemingly restless chef in Tony Collette, a tad bit withdrawn from her brother, a tad bit worried about her future. What else? Of course, we had the ever handsome and rustically charming Daniel Craig as Tony Collette's patient, withdrawn and, somewhat driven brother, wanting to revive a fledgling health spa.
Then what happened? In a moving story of a brother and sister duo- that saw emotions melt down over forgoing cold vibes and distances, a struggling health spa and resort became the template for an exciting Terence Gross-directed comedy.
The boat that ferried guests over to the aloofly standing Hotel Splendide, it could be said, was swiftly powered by an emotionally moving charge of Daniel Craig, in a character and role that was as refreshing as the spring of Paris. Lots of laughter, tons of bittersweet moments- if you are a Craig fan from the Bond franchise, time to see this one.
Sylvia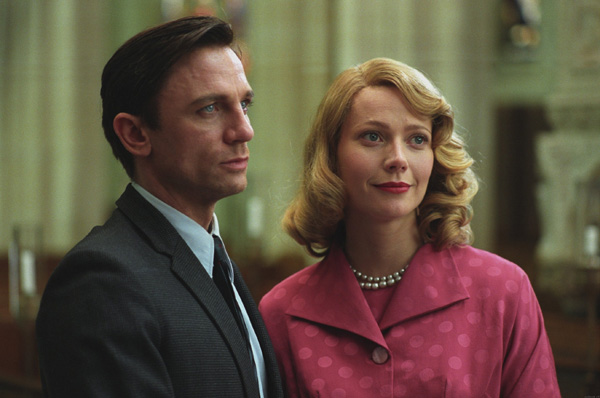 In 2003 came about a movie that should've ideally shape-shifted the landscape of that part of Hollywood that grows on the literary landscape. But it didn't. Who's to blame- we would never know?
In Christine Jeffs directed 'Sylvia' based on the life of the enigmatic but somewhat deeply disturbed Sylvia Plath- noted writer, poet, short story writer and above all- a paragon for any writer wanting to create a literary mark- Daniel Craig played the love interest for the celebrated American woman.
While being a Ted Hughes would've been an exercise in being both staidly elegant and somewhat emotionally withdrawn, Daniel Craig brought to the part of the illustrious English poet and writer a laconic charm and temerity that few would've managed. One notes, only actors of the class and exuberance of a Tom Hanks or Kevin Spacey.
In playing the youth English lover of Sylvia Plath, Daniel Craig's part wasn't immediately that of a lover you would cuddle up to, but that of a charmer you would read your poetry to, every now and again, in the barren hope and sometimes self- cultivated delight of finding more than just a mere exchange of glances.
The Girl with Dragon Tattoo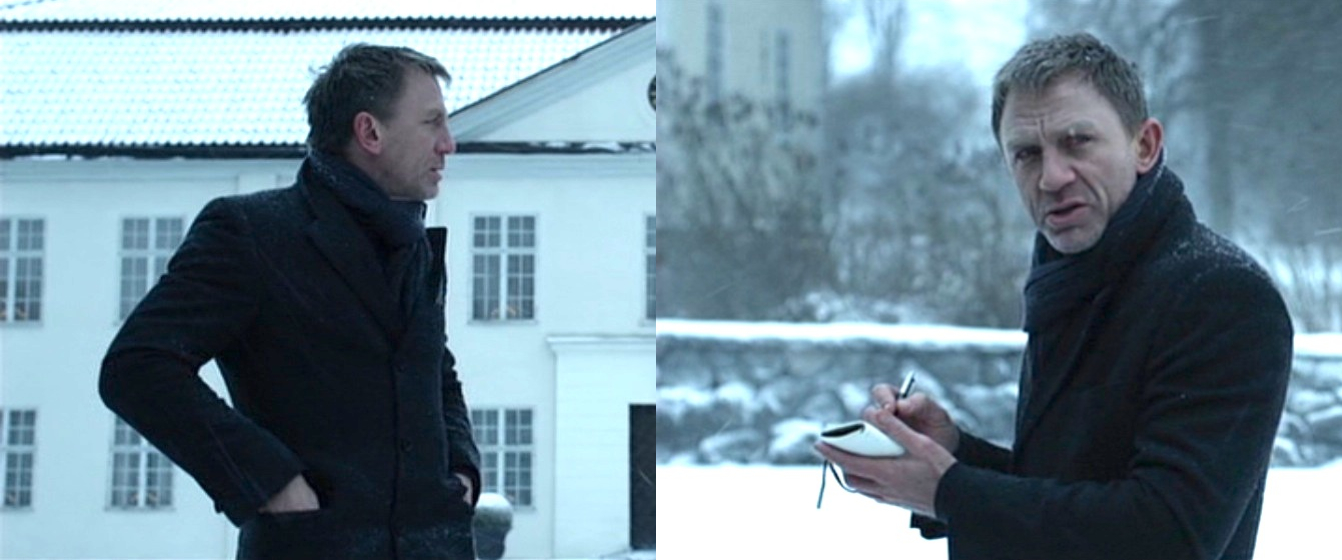 In 2011 came about another flick that proved the undeniable versatility of the English actor. The Girl With Dragon Tattoo paired, well darkly and, often with mere exchange of eye contact- withdrawn, sullen and, hazy- Rooney Mara's hacker, punk-rock band member looking chic disturbed fatale with the intuitive, observant but silently moving journalist turned detective, Daniel Craig himself.
In aligning the charm of an American good looker with the staid elegance of an Englishman, The Girl With Dragon Tattoo became a primer of studying varying shades of the human nature- terrifying, eerie and, surprisingly lasting.
It gave a chance to Craig to perhaps step back several notches from his usual James Bond spy avatar onto a different mantle altogether- that of a detective- where his calm energies would be utilized in solving more than just a sudden escape of a woman called Harriet, but in fact brought to the fore a somewhat lonely, withdrawn character. Be sure to watch Mikael Blomkvist in action in this hugely appreciated but Craig-wise unsung 2011 epic.
Munich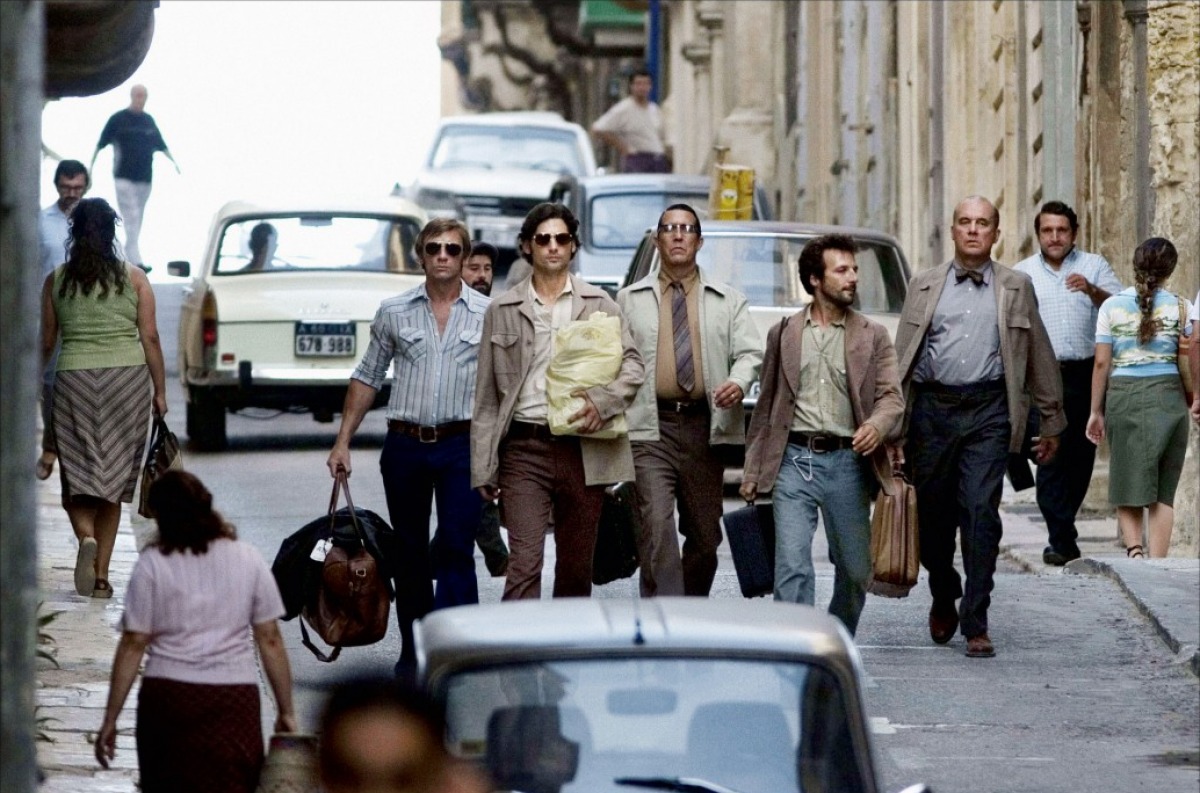 Where were you when 2005's Steven Spielberg's hugely debated if not controversial epic on the snarky, terrible events of the 1972 Munich Olympics released to the public?
In showing audiences the harrowing troubles and agonies of the innocent families of those who were gunned down in Munich's dark bloodbath of the Olympic games, Spielberg unleashed an Israeli Mossad squad- based on true events- tasked with bringing the perpetrators of the Black September to justice; in spy language, that meant- to be hunted and killed.
As a secret agent under the tutelage of Avner, Daniel Craig's Steve was more than just a shooter or carrier of the tiny bullet-invoked object that could cause bloodshed and deaths. He was terrifyingly smooth and slick as a gunner who was every bit cold in approaching his victims as he was fashionably cheery in ganging up with Israel's Mossad spies.