One of the golden age action heroes of Hollywood and someone whose films have both risen to become a cult symbol for time immemorial and driven people toward bodybuilding, Arnold Schwarzenegger is a heavyweight name. Quite like his fabulous muscles. Quite like his burlesque frame and impressive personality. But like most other people- caught up in the circle of life- Arnie, as he's famously called is ageing. Even though, including a few hiccups here and there.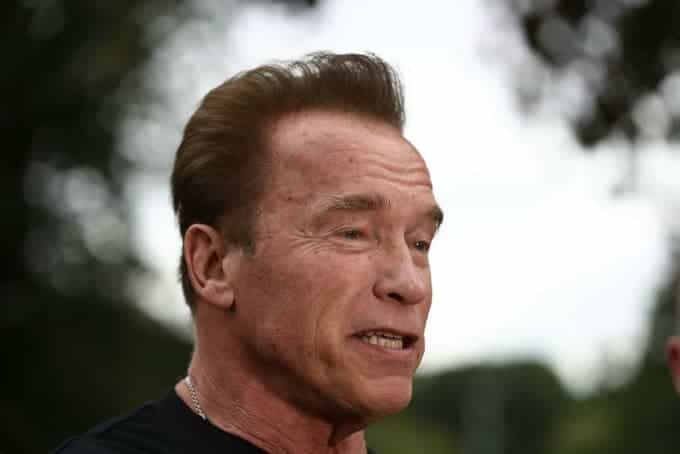 In fact nothing could illustrate this better than Schwarzenegger's recent run-in with a heart surgery. It was just hours before that Hollywood's iconic actor underwent an urgent but successful open-heart surgery. Surely, there were headlines, there was a bit of a tizzy in the media as there was concern among hundreds of thousands of fans for whom Schwarzenegger is still the the age-defying counter culture action hero who, they do not believe has caught up with wrinkles.
Perhaps, it's little surprising because given their colossal presence that is amplified by starry airs on box office; we don't let reality sink in. For us, our actors are fresh like a lingering fragrance, untouched by travesties or circles of life and time. Therefore when Arnold Schwarzenegger, 70, was admitted to a hospital in the heart of Los Angeles, many didn't believe what they were reading about or seeing on television. Thankfully, admitted there to have his heart valve replaced- that had run into a bit of a complication- Arnold was reported all fit and fine. Interestingly, there were immediate signs that Schwarzenegger hadn't lost his characteristic wit as the first words he said after regaining consciousness were, "I am back." Quite amazing, isn't it?
Of late, the 70-year-old action movie superstar has turned environmentalist, doing very few films each year. Even though, he continues to reside in Los Angeles and travels a fair bit in regards to his socio-political causes and work. The last that one saw Arnie take center-stage in a dramatic action movie was in 2017's Aftermath, a film based about the struggle of a father and a husband whose plight is to deal with the untimely demise of his daughter and wife, who perish in an accident caused by the error of an air traffic controller. Since then, there hasn't been any significant news about Schwarzenegger's next film. And it is understandable because at his age, people are either spending time with their grandchildren of keeping themselves occupied in lighter, easy-going endeavours.
But since, it is none other than Hollywood's "Commando" that we are talking about, it could very well be that Schwarzenegger resumes his part in fellow action star and friend Sly Stallone's The Expendables 4, whose launch date is yet to be announced.
That said the moment Schwarzenegger was admitted to the LA hospital, there were immediate concerns whether his condition had anything to do with the consumption of steroids, something he was rumoured to be involved with back in his "Mr Universe" days. But all doubts were settled when the doctors cleared of any such suspicions, stating his condition was congenital. There was a bit of a confusion regarding whether Schwarzenegger had eventually planned to keep news about his admission into the hospital as 'secret' from his wife. But so far, it only turns out that those are just thin rumours flying in the air with no corroboration to truth. That said, if Schwarzenegger does happen to come back with a forthcoming project, some of his famous contemporaries- Dolph Lundgren, Sylvester Stallone, Jean Claude Van Damme- would be indeed very happy and would arguably look forward to seeing the 'Terminator' back in action, an actor with whom they've previously associated in a few interesting box office releases.