Angelina Jolie is one person in Hollywood that has inspired many to do the rightful thing for not just the people around them, but also for those who are in dire need of help. Over the course of her acting and humanitarian career, she has time and again worked with and for those who were on the other end of the spectrum, the spectrum that most of the world even neglects, both through her charity work and through her movies.
Born in 1975 in Los Angeles to actor parents, Jon Voight and Marcheline Bertrand, Jolie was primarily raised by her mother who left her acting career for her daughter and son, as a single mother.
As a child, she used to see a lot of movies with her mother which eventually became the driving force for her to go into acting. However, her teenage years were not all fun and games. She was bullied for her extremely thin physique after which she transformed into a punk rock kid and did a lot of drugs. By age 24, Jolie did "just about every drug possible" and dealt with addiction, along with a problem of self harm. She became suicidal twice in her life and even attempted to hire a hitman to kill her. But things finally changed in her life when she adopted her first son, Maddox.
As for her movie career, she was first seen in movies as a child artist, alongside her father in "Lookin' to Get Out" in 1982. And finally made an official debut with a low-budget production "Cyborg 2" in 1993. Rest is history.
Jolie has been named Hollywood's highest-paid actresses quite a few times and has won numerous awards for both her movies and her humanitarian work.
Over the course of her journey she has said quite a few things that have stayed with her fans and these Angelina Jolie quotes shed light on the courage and fierceness that she possesses. Here are 12 Angelina Jolie quotes that are giving us life.
1. Life is full of challenges.
2. The world is a big big place.
3. Being reckless and being a rebel are two different things.
4. Do what you want to do.
5. The same is with everyone.
6. Your way can't always be the wrong way.
7. Trust your instincts.
8. Be aware of others.
9. Completely fucking mental.
10. Be of use.
11. Take advice from your own honest place.
12. Life is a giant adventure.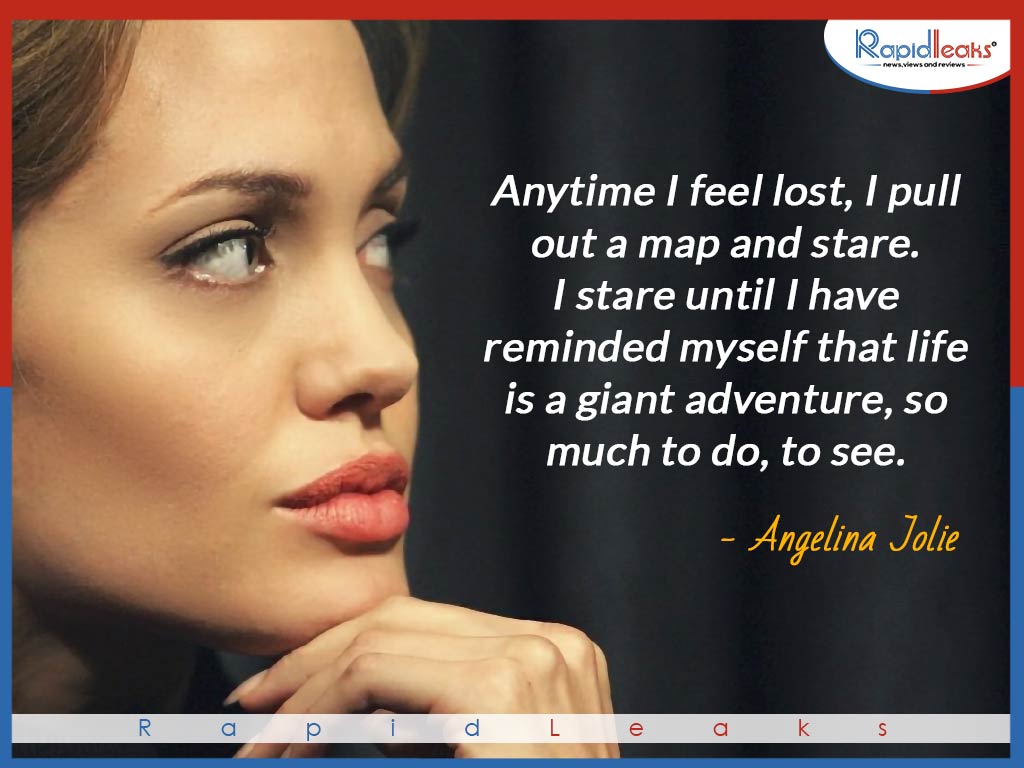 These Angelina Jolie quotes just made us fall in love with her even more than before.
Jyotsna Amla