FRIENDS can easily be considered one of the biggest and most popular TV sitcom ever. Revolving around the lives of six friends living in New York City during the 90s and early 00s, their stories became a huge hit with everyone. Plus, the show continues to gather a massive audience for itself with every generation turning up to them.
Now, that it has been almost 14 years since the last time FRIENDS cast came together, each and every possible reunion between the cast seems like everything a FRIENDS fanatic wished for. It feels so good to know that the cast still loves each other and occasionally gets together to talk about the great times they spent in the past.
One of the BFFs from the show were Monica Geller and Rachel Green, a.k.a Courteney Cox and Jennifer Aniston, are BFFs in real life too. They spend a whole lot of their time together and continues to be each other's biggest support, just like they were in the show.
Now, Courteney Cox is getting married to Snow Patrol singer Johnny McDaid and it's quite possible that Jennifer Aniston will be by her side, as her Maid of Honour. A source close to the actors told Mirror.co.uk that Aniston has been helping her fellow actor prepare for the wedding this summer. "Courteney and Jennifer are thick as thieves and they have got even closer in recent months. Courteney wouldn't want to walk down the aisle without Jennifer by her side. They have a very strong friendship," the source said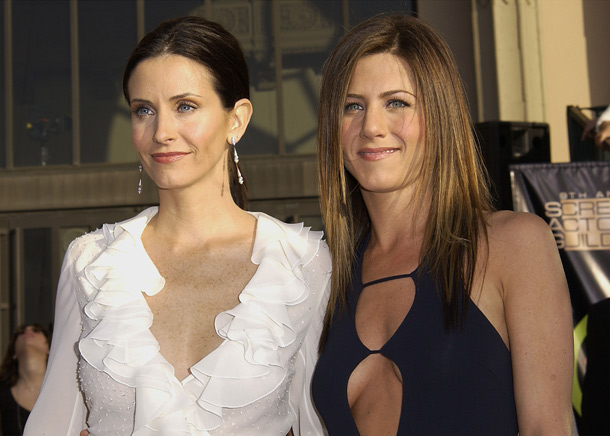 Even though there's no official announcement been made yet to back this news up, but it's believed that it will eventually play out like this, considering Courteney Cox was Jennifer Aniston's Maid Of Honour when she married Justin Theroux in 2011. However, Jen and Justin have since separated their ways and they announced it earlier this year. They said, "Normally we would do this privately, but given that the gossip industry cannot resist an opportunity to speculate and invent, we wanted to convey the truth directly. Whatever else is printed about us that is not directly from us, is someone else's fictional narrative. Above all, we are determined to maintain the deep respect and love that we have for one another."
As for Courteney Cox, this is her second marriage and she is marrying Snow Patrol's lead singer Johnny McDaid, who's apparently 12 years younger to him. Cox has earlier talked about how initially the age gap bothered her, but now the couple is too much in love with each other to even think about the gap.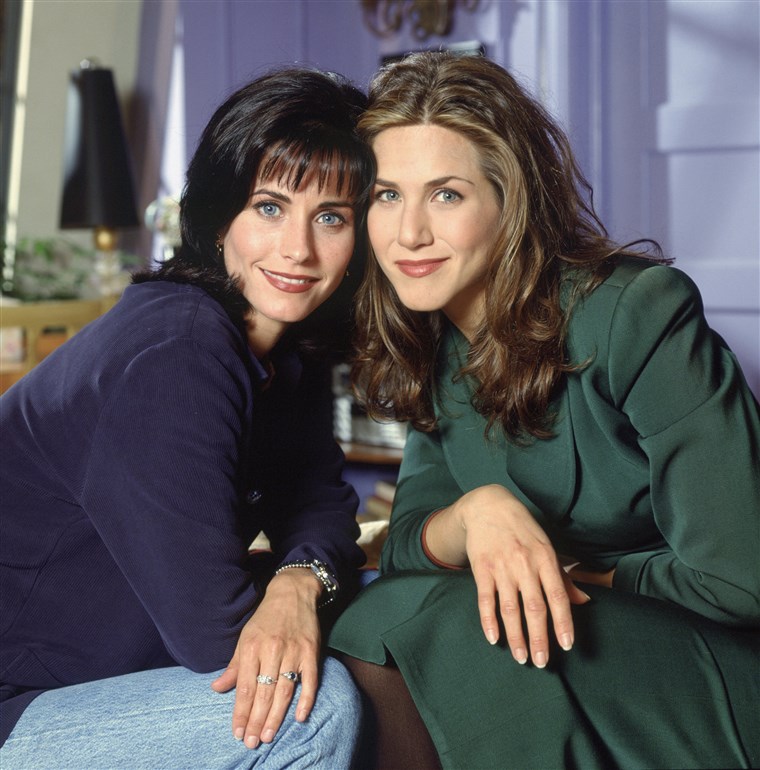 The couple is planning to wed at Snow Patrol's Guitarist, Derry's home in Northern Ireland, before travelling to Malibu, California, for a lavish second ceremony in front of their friends.
Earlier, Courteney was married to her Scream co-actor David Arquette for more than a decade. While the couple separated in 2010, their divorce finalised in 2013. They have a 13-year-old daughter together.
Jyotsna Amla