The movie business is risky business, they say. It's not everyone's cuppa tea. Few people have made a successful transformation into the film world, having cut their niche in something as divergent as sports. Even fewer have made it well from being in wrestling. But then it could be argued not everyone is The Rock aka Dwayne Johnson. You will be amazed after knowing more about him, we have compiled a list of Dwayne Johnson facts.
What puts The Rock- a man who is loved unequivocally by both men and women alike- in a league of his own is that he's not all muscle and zilch brains kind of actor. The Rock or Dwayne Johnson comes across as a genuinely nice guy who has a grit of steel.
Very few people have maintained the earnestness in the film business despite having achieved skyrocketing success as Dwayne Johnson, who made his name as a show-stealing wrestler. With the halcyon days of wrestling behind him, The Rock is going from strength to another without losing enthusiasm for raising the bar of action movies.
You've loved him in Jumanji's latest version and admired his part in the wham-bam action-packed Rampage. And one expects, there are so many memorable outings The Rock is still left with. So as the Hollywood actor continues to amass a fanbase that is growing each day, what is it that one may not be knowing all that well about the actor?
Dwayne Johnson Facts: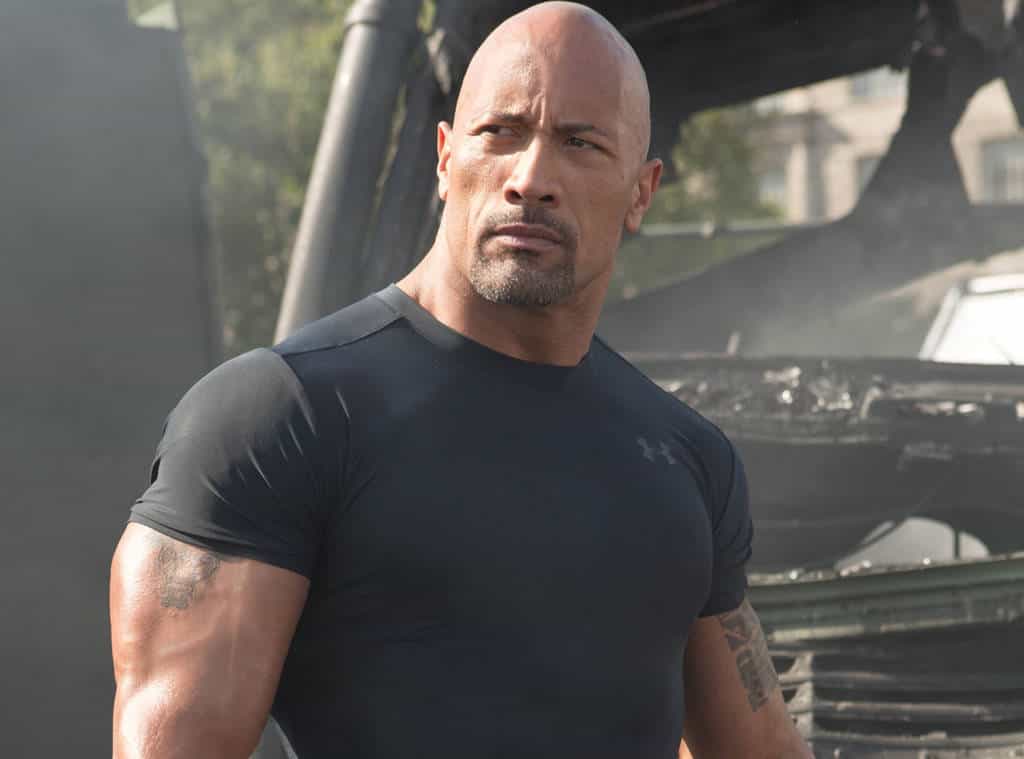 1. Do you know Dwayne Johnson's salary?
It's a rather ostentatious figure. It is believed that The Rock gets close to a million US dollars per movie nowadays. From being a lean wrestler who would mow down opponents with the effort required to pluck a mango from a tree to being someone who's flexed acting muscles with the likes of Zac Effron and David Hasselhoff, the Californian has come a long way.
2. 'It' runs in the family – Dwayne Johnson facts
While most of us are already aware that Dwayne Johnson's cousins and uncles were wrestlers, do you know that his paternal grandmother was also associated with the wrestling sport? The actor's paternal grandmother- Lia Maivia- was a wrestling promoter. Now you know that something's just run in the family, don't they?
3. Do you know what The Rock actually wanted to be?
Dwayne Johnson had always desired to be a football player. Although he went undrafted by the NFL, he had high hopes and continued to follow the sport. In his student years, however, he pursued a degree in criminology and physiology.
Suggested Read – No Actor gets Paid as well as Dwayne 'The Rock' Johnson.
4. Do you know which wrestler admires him the most?
John Cena, of all wrestlers, a big superstar himself has the highest regard for Dwayne Johnson. According to Cena, The Rock is one of the greatest superstars of all time.
5. The comeback king – Dwayne Johnson facts
Many wrestlers in the past have exited the ring only to mount a comeback later. It's the same for Dwayne Johnson. But when the famous wrestler made a comeback, in 2011, his comeback registered a viewership of 4.7 million people to watch the comeback match in RAW. Although, the numbers from the promo saw a great surge- with around 7.4 million tuning in to watch the epic contest live.