Fashion needs idols. And idols amplify new-age fashion like few other things ever can. What's stylish and chic finds, one way or the other, to make headlines. And what can better the great reach and expanse of Met Gala?
One of the biggest fund-raisers in the entire world marks distinct fashion and style and yet, doesn't let the focus wither away from the noble cause at the heart of the initiative. The idea of the Met Gala being to raise funds for the Metropolitan Museum of Art's Costume Institute.
Each year, according to traditions, celebrities and divas from divergent spheres such as music, film and entertainment unveil some showpiece worthy costumes. While some make for sassy eclectic headline material, others fall under the scrutiny of unsparing fashion critics.
So which were the 5 of the most talked about costumes from the Met gala 2018?
Diane Kruger's endlessly blue dress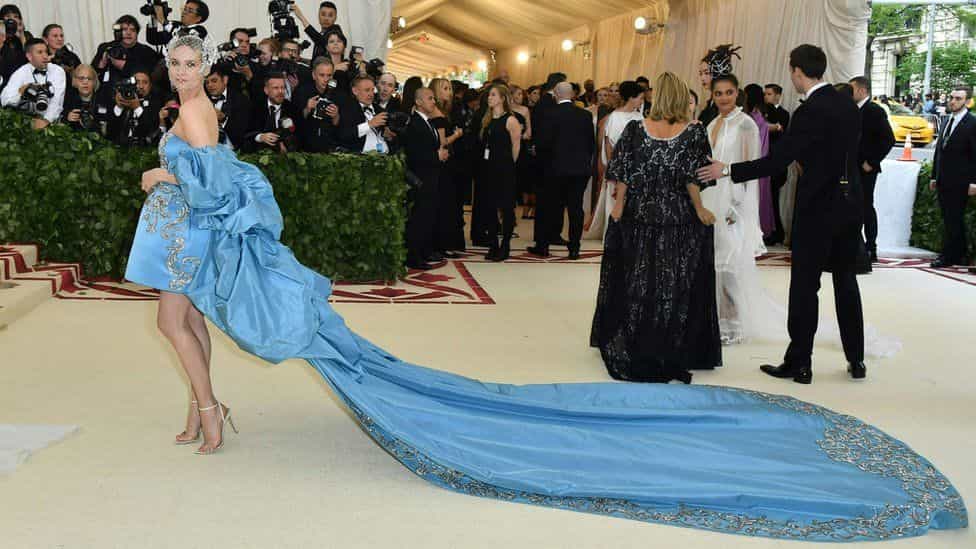 Chances are, if Diane Kruger's Met Gala dress at 2018 could be used borrowed for a day or two, it might have measured the length of the Indo-Pak border. It wasn't even funny. The beautiful German actress of films such as Inglorious Basterds was out there and decked in a bright blue dress that lasted the length of Barbados' coastline.
Migos, the hip-hop trio's uncomfortably coloured dress
The first thoughts you as fans and followers of the fashionable glitzy event had were undoubtedly about Darius, responsible for the hit number 'Colourblind'. What else would one possibly say? The amount of time, arguably speaking, would take one to count the colours on the trio's jacket would be just enough to construct another leaning tower of Pisa, it had to be said.
Olivia Munn's grotty coloured attire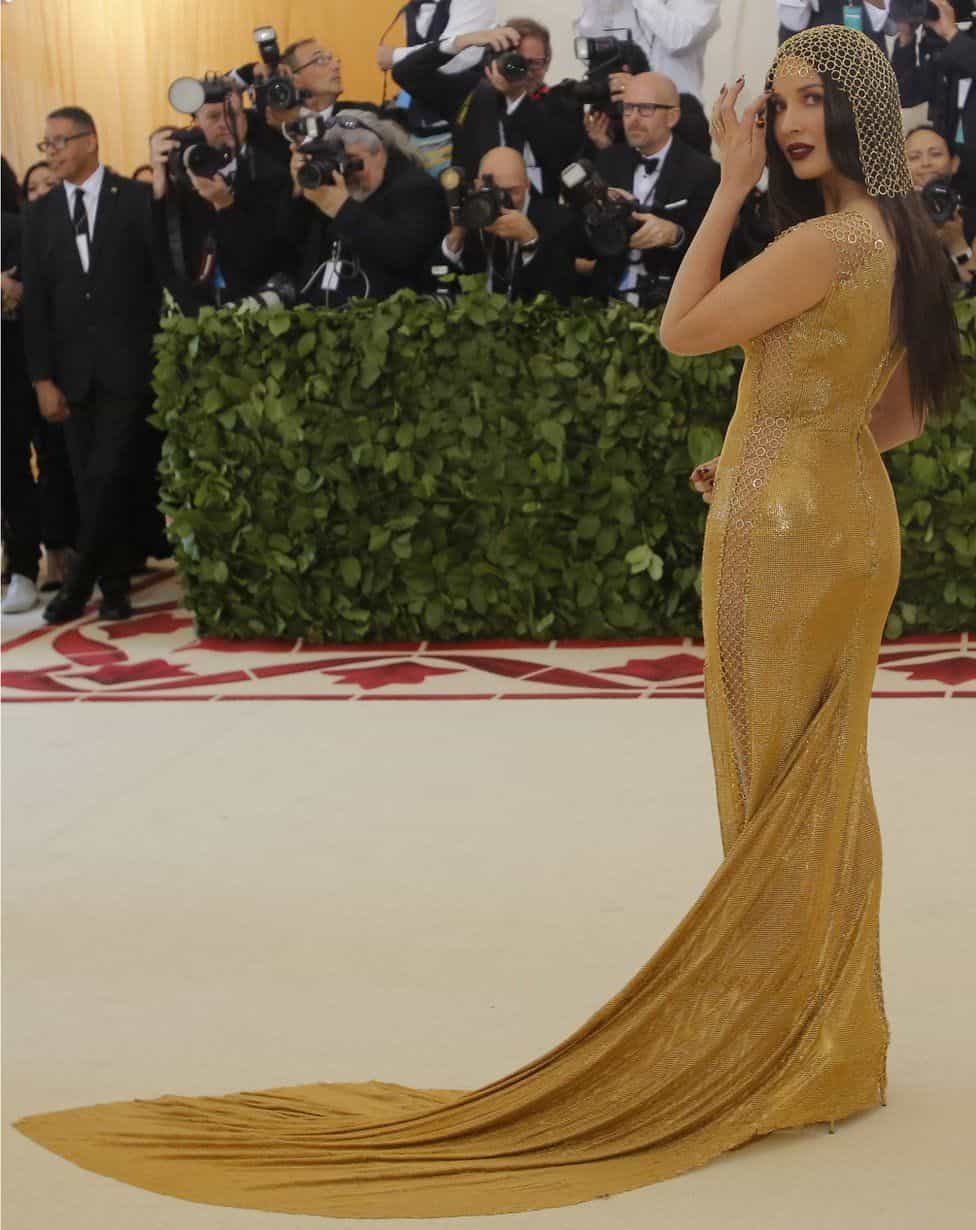 A simple one. What was she smoking when Olivia Munn decided to deck herself inside a dress whose colour reminded one of the wall lizard? In fact, truth be told, critics of Olivia Munn's dress would've rather named the famous actress Olivia 'mum' being dumbfounded by the choice of this horrendous dress.
Rihanna's painstaking effort to keep her limbs intact in a 'strange dress'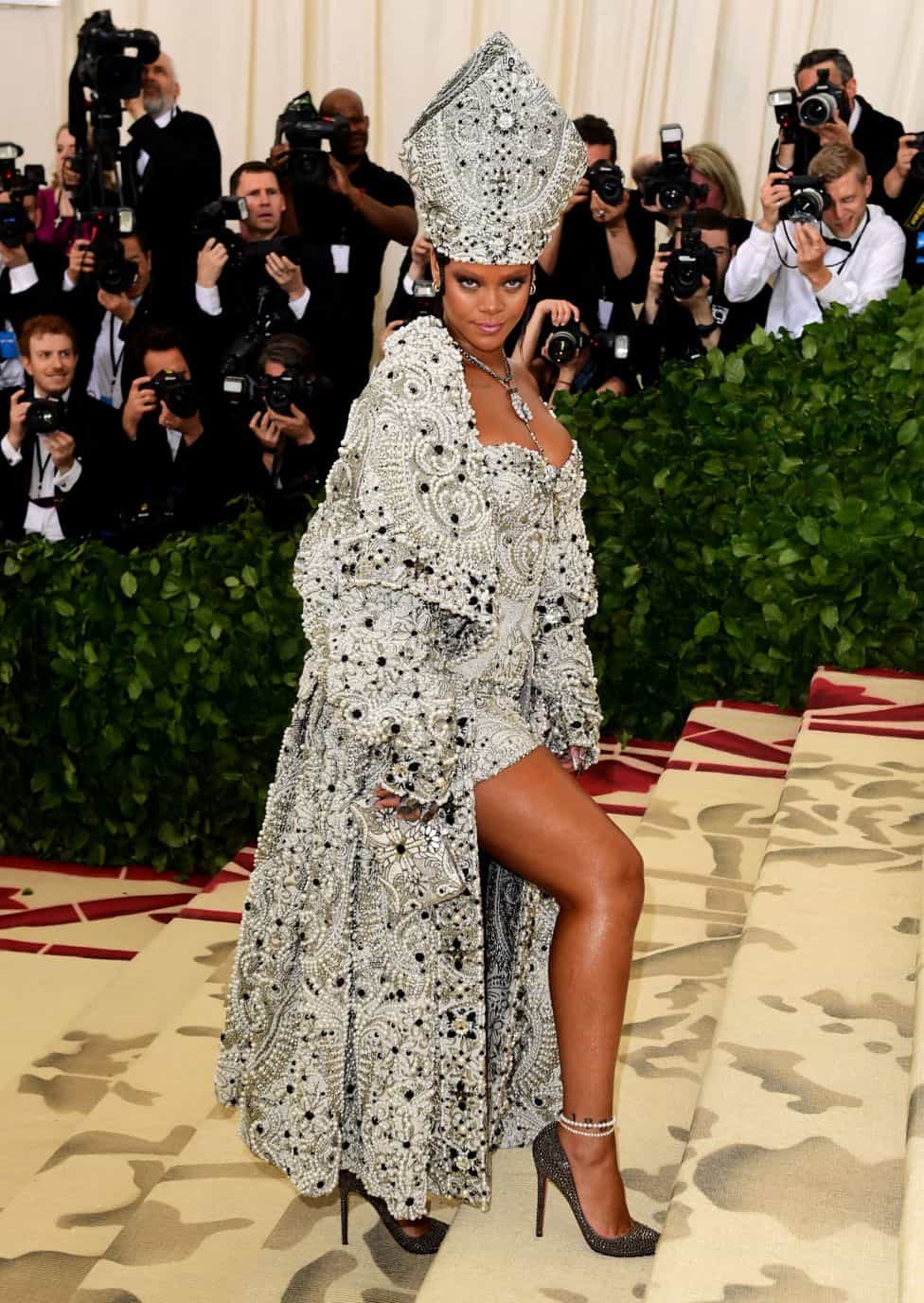 It suffices to say that Rihanna got carried away, unless actually literally considering she didn't end up trampling over and falling down, finding herself lost in what seemed a 25 kilo worth of attire.
Priyanka Chopra's 'whatever that hell' that dress was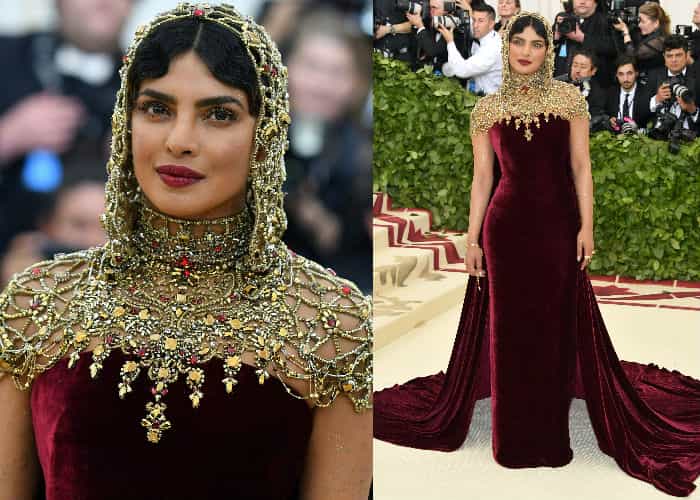 Alright, so on this occasion the famous Quantico star urged fans to hail her through a noble tile, "Her creepiness Priyanka Chopra". For starters, was Priyanka Chopra's maroon velvet gown a tribute to West Indian cricket? Or was she bitten by the spirit of some Egyptian queen before she was mummified? Whatever that was, it gave Priyanka Chopra some curious eyeballs. Tough to run in that one, isn't it? No, just wondering out of curiosity.