The fans of Game of Thrones and George R.R. Martin might have a dull 2018, in relation to no new season release of the popular fantasy show, however, they can totally devour of this new and exciting venture by R.R. Martin this year. The official news of the release of Fire and Blood Volume I has finally been made and it will be released sometime in the fall.
While the exact date of the release totally depends on your country of residence, German fans of Martin will be able to get the book in their hands by November 12. Book Depository has listed the UK release date on October 4, a full month before Germany, which makes sense, since the English version of the books should obviously be released before the translated versions. However, no official announcement regarding the same has been made yet.

Random House Publishing, the publishers of Fire and Blood, has also released the cover of the novel. Now, we don't know whether this would be the official cover of the book or just the German one but indeed looks interesting.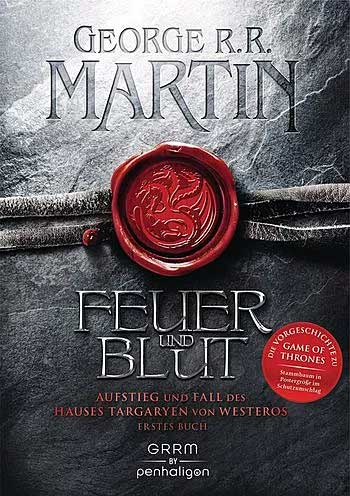 Fire and Blood will come out in two parts and will detail the history of the Targaryen family, from Aegon's conquest of Westeros to the death of the Mad King Aerys at the hands of Jaime Lannister. Parts of the tome have already been published in anthologies.
The release of Fire and Blood, Volume I will indeed be special for various George R.R. Martin's fans who want to devour more in the life and history of characters from the original series. However, we can't ignore the Elephant in the room, which is the absence of The Winds Of Winter or any news regarding the sixth series in A Song of Ice and Fire series. When would it come to Martin, when?
Apart from this, a re-release of George R.R. Martin's Nightflyers novella is also scheduled in May. This has been done as Nightflyers is currently being adapted as a TV show by Syfy.
Jyotsna Amla