Bollywood is not just a movie industry or some distant cousin to America's Hollywood, it is an emotion that continues to grow among the people of this world with one movie at a time. And while we continue to change the problematic narrative pushed by Bollywood earlier, there are just movies and characters that will always be with us for the amazing impact they had on their audience.
Certain movies and actors will always be known for their stories they told and they'll especially be remembered for the dialogues.
Each and every strong dialogue that is essential to the storyline and spoken with contemplation always remains with the audience that they can always go back to. In fact, there are certain dialogues that almost become an identity for the actors who spoke them and there's nothing more special for that actor.
We have accumulated 15 of the most famous Bollywood dialogues ever from the early days of Bollywood movies. They're evergreen and have proven to stand the test of time and new movies releasing every week.
1. Devdas (1955) – Dilip Kumar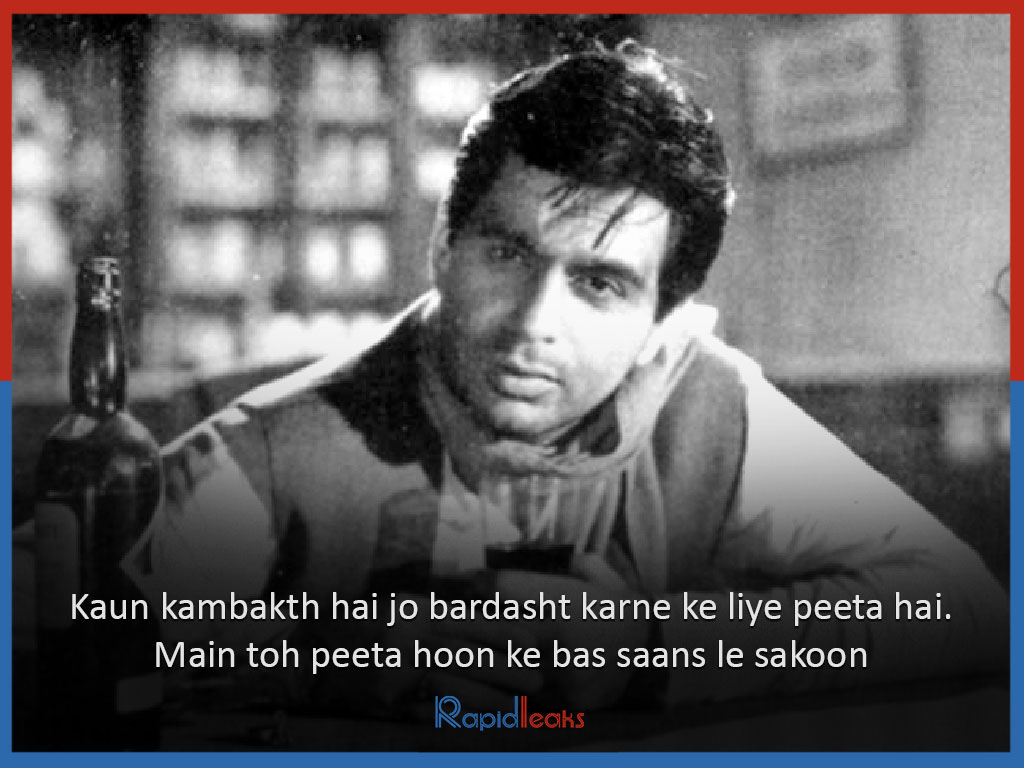 2. Mughal-E-Azam (1960) – Prithviraj Kapoor
3. Waqt (1965) – Raaj Kumar
4. Guide (1966) – Devanand
5. Anand (1971) – Rajesh Khanna
6. Pakeezah (1972) – Raaj Kumar
7. Badla (1974) – Shatrughan Sinha
8. Kalicharan (1976) – Ajit Khan
9. Sholay (1975) – Amjad Khan
10. Deewar (1975) – Shashi Kapoor
11. Don (1978) – Amitabh Bachchan
12. Namak Halal (1982) – Amitabh Bachchan
13. Mr. India (1987) – Amrish Puri
14. Shahenshah (1988) – Amitabh Bachchan
15. Damini (1993) – Sunny Deol
Don't these famous Bollywood dialogues just bring a sweet memory back to you, the memory of the first time you watched the movie and everything about the scenario.
Jyotsna Amla