Ellen Degeneres is one of the funniest people on this planet and anyone who does not believe in the same has never actually seen anything featuring the King of comedy. Her daily talk show is a big deal all over the globe and has fans watching her, following her and writing to her, in order to show their love to her. More importantly, it's the way Ellen connects with her audience and fans that sets her apart from other daily show hosts and comedians. Ellen Degeneres quotes are considered to be some of the best things you can read whenever you are feeling low.
Degeneres has been an icon in the media and for people for a long time now. She was a famous comedian, a television sweetheart and then she became the first openly gay actress to play a lesbian character on television in 1997 which was very new for the audience at that time. Her coming out worked as an inspiration for many who have been struggling with their own truth and coming out. However, soon the industry turned back at her. Her show was canceled almost immediately after the coming out and she was blacklisted by all casting agents. And, for about three years she had no work which eventually pushed her into a dark phase of her life – depression.
But, Ellen being Ellen, she came out of it and fought against all the hardships. This never-say-never attitude of her made her who she is today.
The Ellen Degeneres show is one of the most watched talk show and she offers something very different than her counterparts on television. Her acceptance of the LGBTQ community on a National space has created her show and her to be a safe space for every LGBTQ individual.
Today, we've gathered some of the most inspirational and self-affirming Ellen Degeneres quotes that truly capture the spirit of Ellen and perfectly represent the messages she has been trying to put across, for years now.
Every fan of hers should share these Ellen Degeneres quotes as much as possible. Keep on reading.
1. The challenges that you've faced and the obstacles that you've crossed, make you the person who you're today, so never be ashamed of them.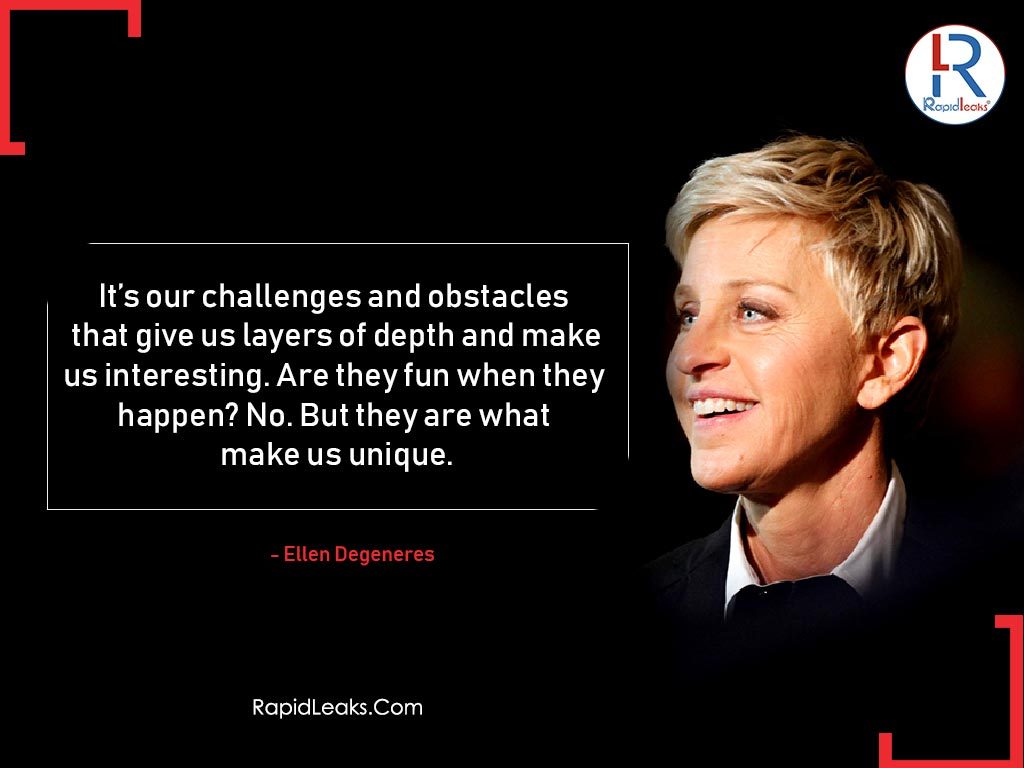 2. The more you embrace your true self, the happier you'll be.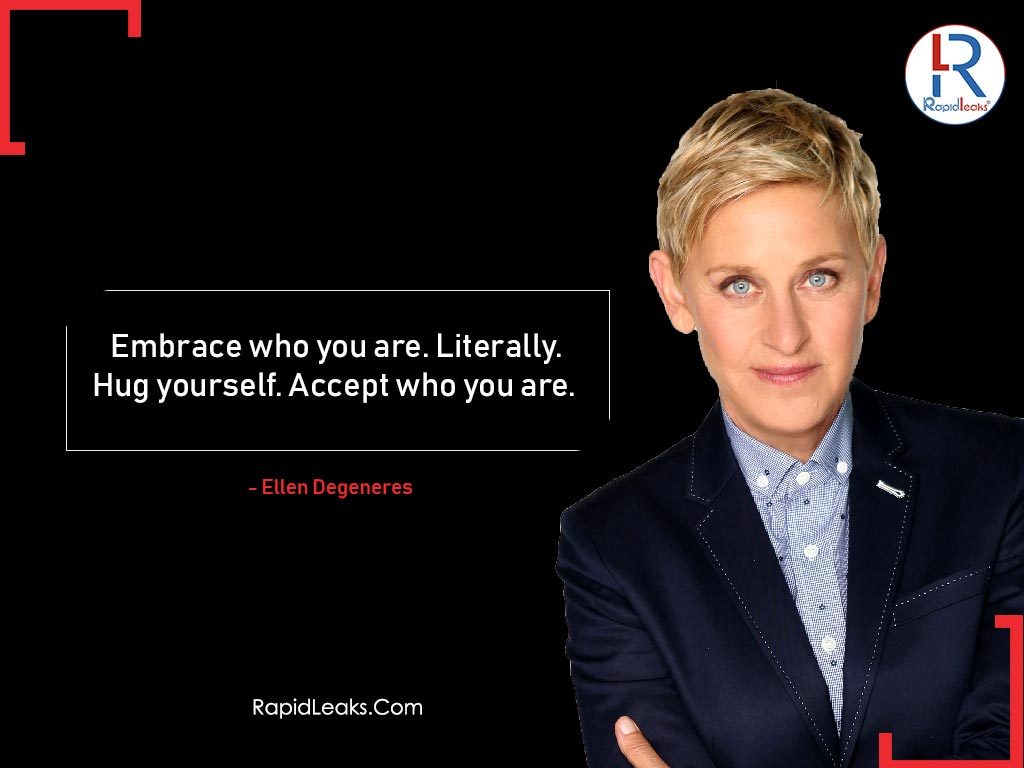 3. The only thing a human being can do is to learn and learn and learn, in order to grow.
4. Why put labels on anyone? Just love the person.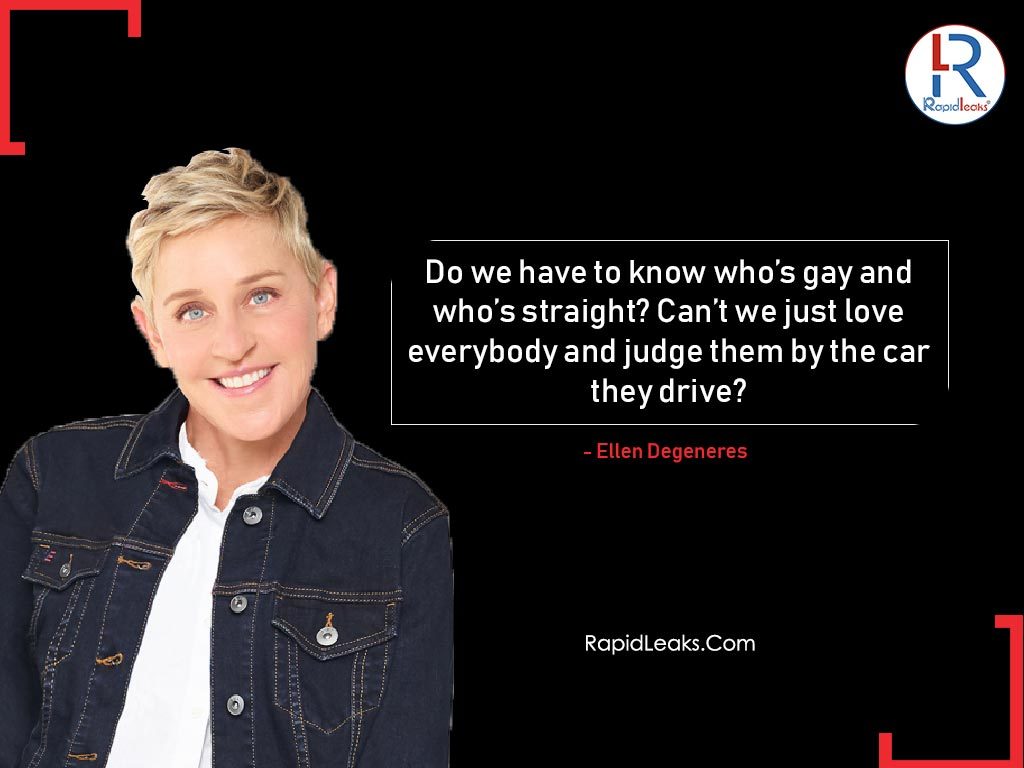 5. Success after failure is the sweetest thing one can ever taste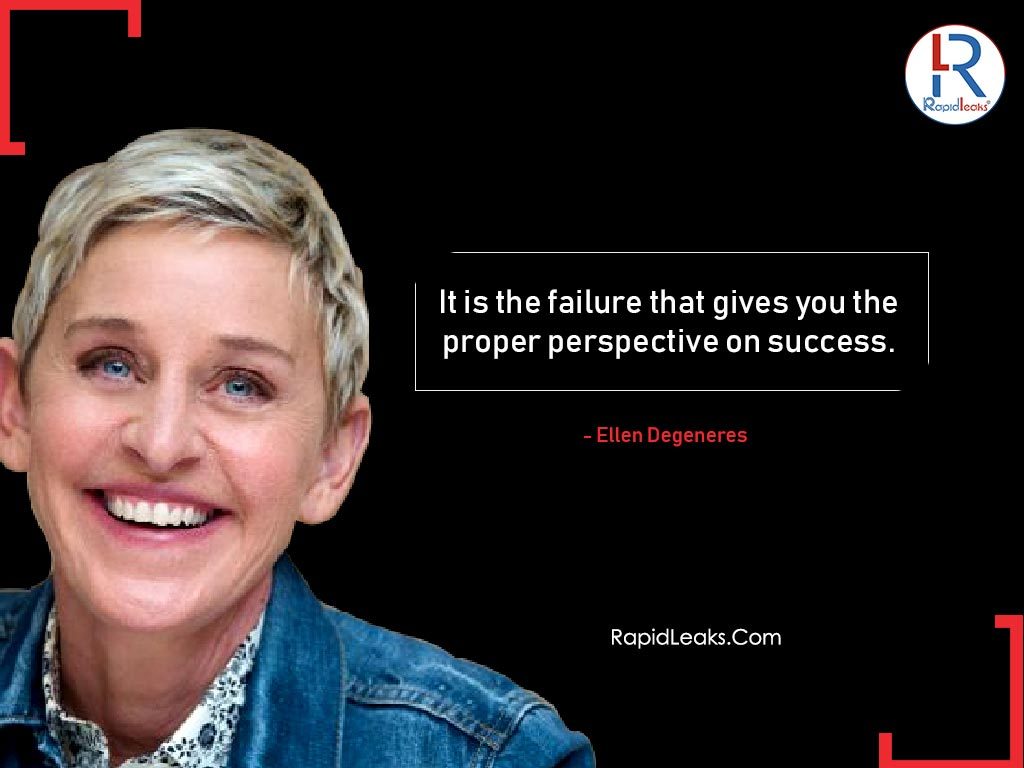 6. You do you and become the person you always wanted to be because the haters gonna hate.
7. Know your self and love yourself, that's the most important thing.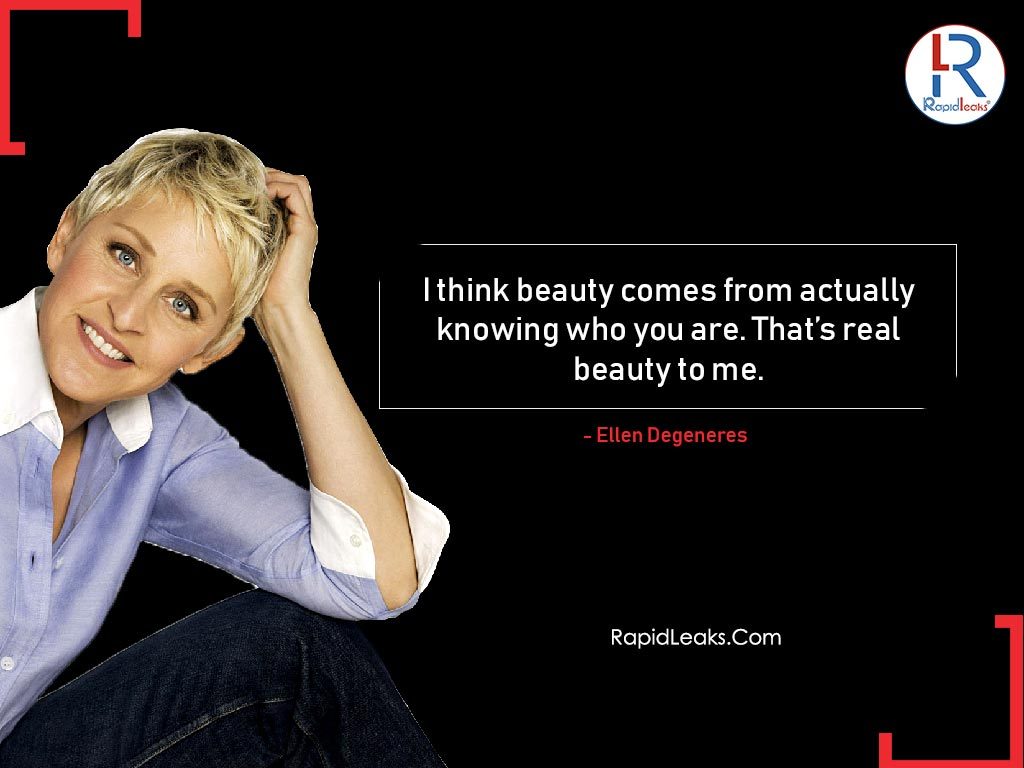 These were some of the most beautiful and inspiring Ellen Degeneres quotes that will make you want to keep working hard and love everything around you, no matter what happens.