Netflix has made an interesting documentary on the life and journey of Deepika Kumari, an ace archer who represented India at the Rio de Janeiro Olympics. The company released the very first, Ladies First trailer and it's intriguing, to say the least.
The Ladies First trailer opens up to various things said by men to women who dream of doing something different than handling kitchen and family, especially sports. India, notably rural India still revolves around the idea of a confined space and future for a woman, ironically, most of the sportsmen from this country also hail from these rural parts of the country. One of those is Deepika Kumari, from Ranchi, Jharkhand, and daughter of an auto-rickshaw driver.
At age 12, Deepika fall in love with archery, but could not ask her parents to support her dreams, especially at a time when they were struggling to make ends meet. However, she loves the sport too much to leave it and so decided to leave home to find a better future. Within four years, Deepika Kumari became number one archer in the world.
Through Ladies First doc, Netflix follows the journey of a young woman from her community in rural India to Rio de Janeiro, where she fights to become the first Indian woman to win an Olympic Gold Medal.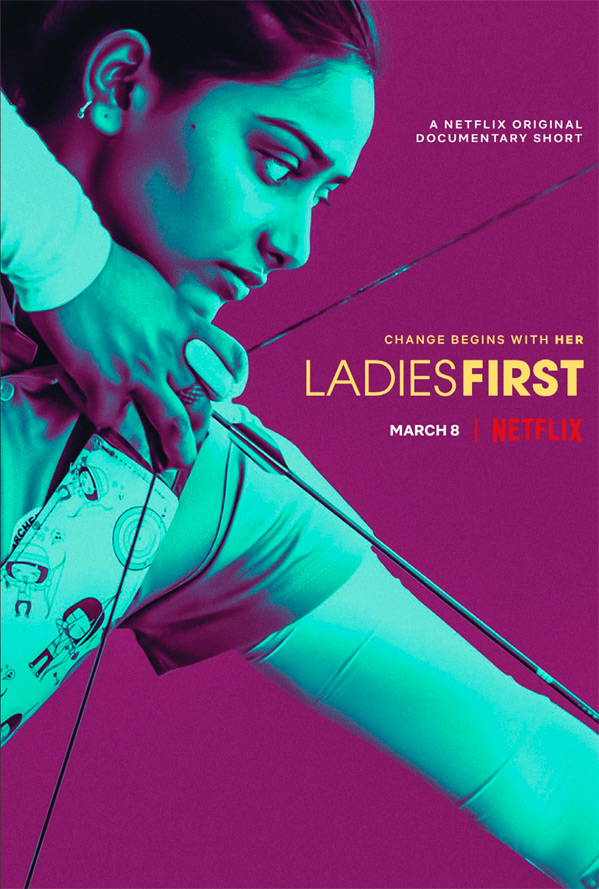 While she first started practicing with a wooden bow and arrow, using mangoes hanging on the trees as targets. Today, Deepika is World No 5 in Archery. She held the World No 1 position in 2012 when she won the Archery World Cup. Deepika touched a proper bow and arrow for the first time when she joined the Tata Archery Academy in 2006. Shortly after, she won the Junior Archery World Cup, becoming only the second Indian to win the title. She also won the Commonwealth Games in 2010 in New Delhi and followed it with several other international titles.
Ladies First Trailer: Watch The Video Over Here:
https://www.youtube.com/watch?v=L6iqoFg-hyg
This documentary played at DOC LA last year and is getting a major release on Netflix despite being only 39 minutes long. But it certainly looks like an empowering, inspiring story of overcoming all odds to show the world that women can achieve anything. Which is a definite must in today's day and age.
Jyotsna Amla