These days the so-called Salman Khan and Shah Rukh Khan war isn't anymore an occurrence. It is a 'have been'. You could say, something that happened in the past. No more is there this bitter sense of antipathy between arguably the feisty muscular Salman Khan and the charming king of hearts, Shah Rukh Khan.
Thankfully the once familiar enmity has given way to admiration and regard for one another. It brings forth resumption to normalcy, a state that the two enjoyed and happily so before the alleged bad blood that took place over at Shah Rukh Khan's birthday party close to a decade ago.
But now, the two dashing superstars are all set to go against each other. But let it be known not in personal lives; but actually on the screen space. The word is out. Shah Rukh Khan and Salman Khan will be pitted against each other in a film sequence in the yet to be released 'Zero.' The film is one of the most keenly awaited movies of 2018 and remains possibly one of Shah Rukh Khan's most challenging roles till date wherein he's slated to play a dwarf character.
But more on the arduous sequence of Salman squaring against Shah Rukh, it's said to be a dramatic sequence that will see the two battle it out for Katrina Kaif. According to the film's sources, Shah Rukh's character plays someone besotted with the cinematic idol and someone who's a fan. While Salman will render the part of one of Katrina's famous acting contemporary- which is actually true.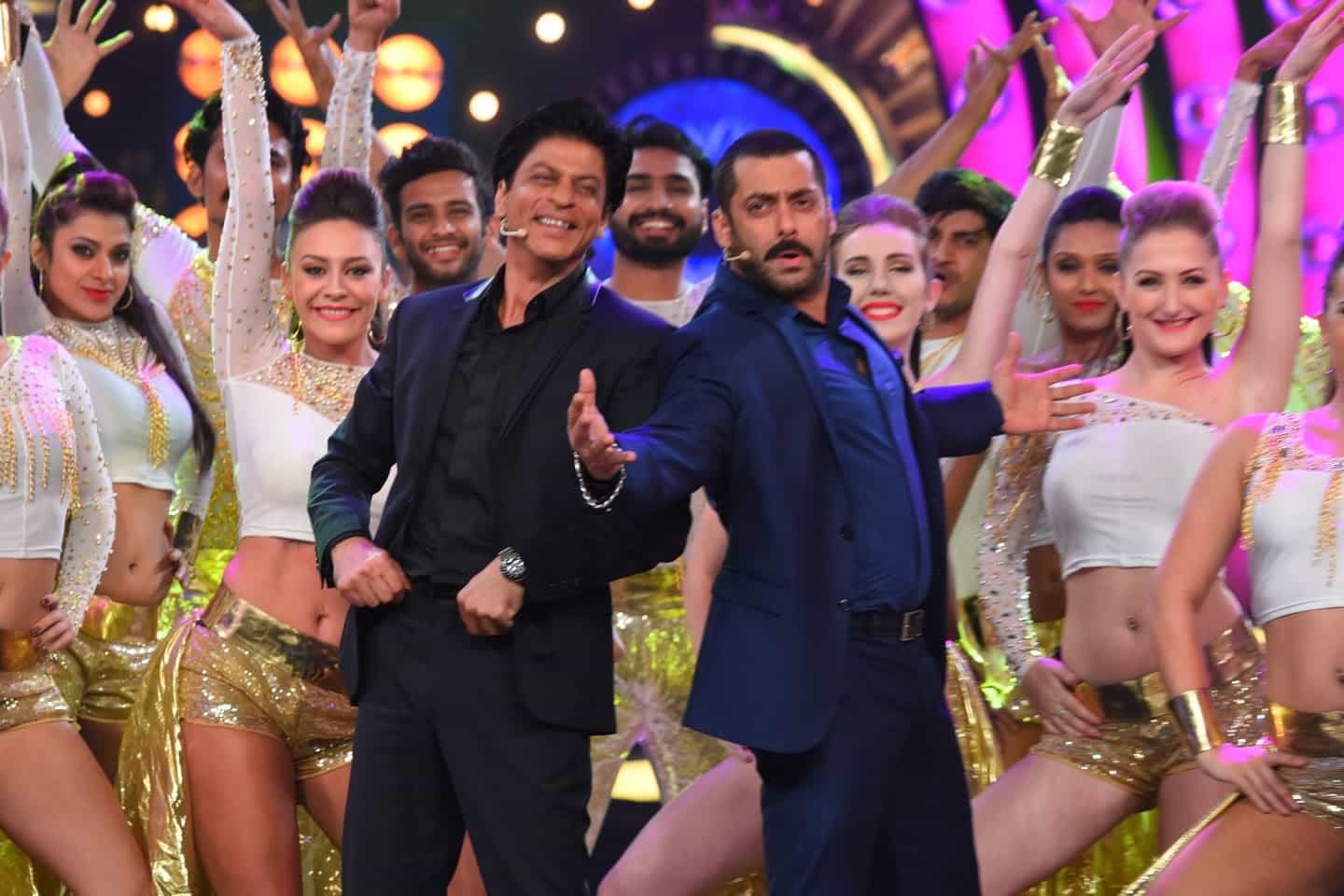 Thought there won't be any Katrina Kaif in this purported famous film sequence, which is believed to be a dance sequence. The two Khans will be shot in a manner that it appears that they are fighting for the affection of the lady with there being no Katrina Kaif in the song number itself. That said, it's both ironical and interesting at the same time that a person who happens to be the subject of affection of not one but two men, at the same time, isn't in the centre of a sequence where the duo go all against each other. But sitting in the comfort of our homes, we can only guess as to how enticing would the film sequence actually be.
This, of course, would the second occasion where the two would feature in a brief sequence together, the last being Shah Rukh's little cameo as a magician in Salman-starrer Tubelight.