The Kangana Ranaut and Hrithik Roshan spat has been in news for a long time now. However, finally today we get to hear Hrithik's side.
The entire spat between Kangana Ranaut and Hrithik Roshan was recently again in the news and all over social media. Many considered the release of Simran to be the reason behind the news again being revolving around media. Whatever the case was, the truth is there were many things said and revealed, but for a long time now, the truth and revelations have been coming from just one side.
It has all been Kangana's truth and her side because Hrithik refused to say anything about the spat in media. However, he has finally decided to come out of his shell and speak about his side.
Hrithik posted three images, on his various social media accounts, in which he described how he has never met Kangana Ranaut in private, and he has been harassed by the actress for over the last four years, now. Along with this, Roshan even explained how Kangana has been lying about their alleged proposal and engagement in January 2014 in Paris. "My passport details show no travel outside the country in Jan 2014, which is the date that this alleged engagement supposedly took place. In Paris," Roshan wrote.
Roshan also admitted, "there are 3000 one-sided emails which either I have sent to myself or the woman in question has sent to me. The Cyber-Crime Dept. can prove or disprove either story, in just a few days. Towards that purpose, I have surrendered all my devices including laptops/phones etc which are still lying with the cyber cell, but the other party has refused to do so. The investigation hasn't been closed. This is not, and I repeat, not a lovers spat. I humbly request people to stop labeling it as one and, for a second, try and see it for what it really is."
Check out the entire statement here: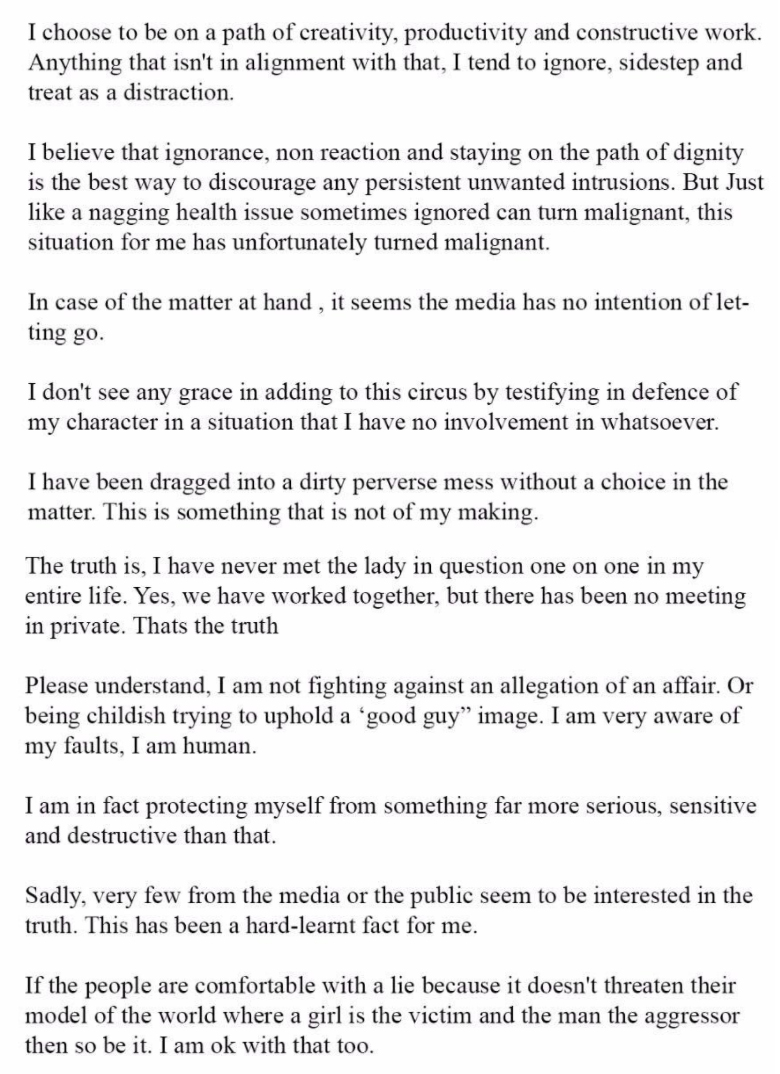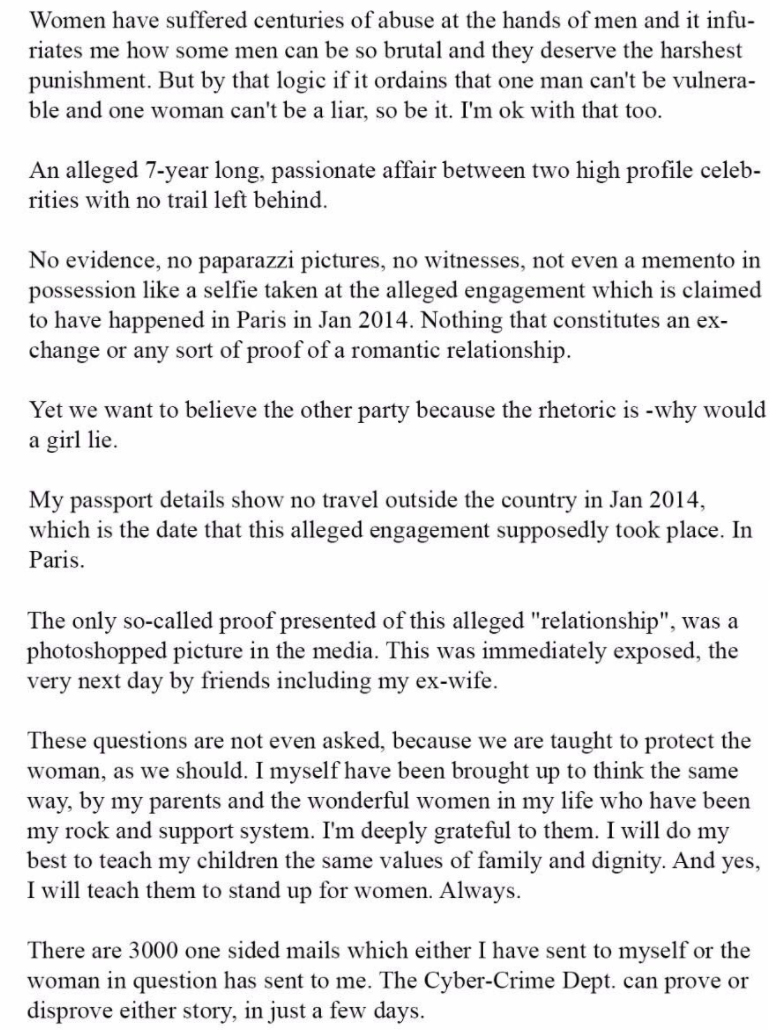 In case you don't remember the entire spat between these two, then here's a small gist of it all. Kangana Ranaut has alleged that she and Hrithik had been dating each other ever since Kites (2009), and called Hrithik a "silly ex" of her's in an interview. After this, Roshan sent her a legal notice. What followed this is a year-and-a-half-long spat between two high profile celebrities which is surfacing all over social media and tabloids.
Again, no one knows who is saying the real truth here, however, one thing is for sure, everyone does their best to keep a scandal alive in public. We might support one and hate other, but the fact is, we are not at all affected by it.
Jyotsna Amla