Ever since the idea of excelling at your art in each and every way, entered the minds of Bollywood actors, things have started to change and shape up in a good sense. While earlier, anything would sell with a big star name, now you need to be on your toes throughout your performance, as well as prior to even filming it. There are many actors who have gone on to get half-a-dozen abs for a shirtless act in a movie, and then there are those who did it to make the story and their character much more believable.
Last year, Dangal was one such film where the actors went three steps ahead to learn the craft their characters had, and now we have Vineet Singh starring in and as Mukkabaaz.
Mukkabaaz is an Anurag Kashyap film, releasing on January 12th, and it proves to be the same in each and every sense. From gritty and believable actors to authentic atmosphere, everything makes it a clear and loud Kashyap movie.
(Also Read: Anurag Kashyap's New Movie Mukkabaaz Is A Game Of Sports, Politics, Power And Love!)
However, that's not all that deserves an applause. Vineet Singh, the lead in Mukkabaaz, is playing the character of Bareilly's best boxer and at some point in time, he even becomes one. A new video has been released by Eros Now, which shows the huge transformation Vineet Singh underwent to achieve the perfect look and essence of the character.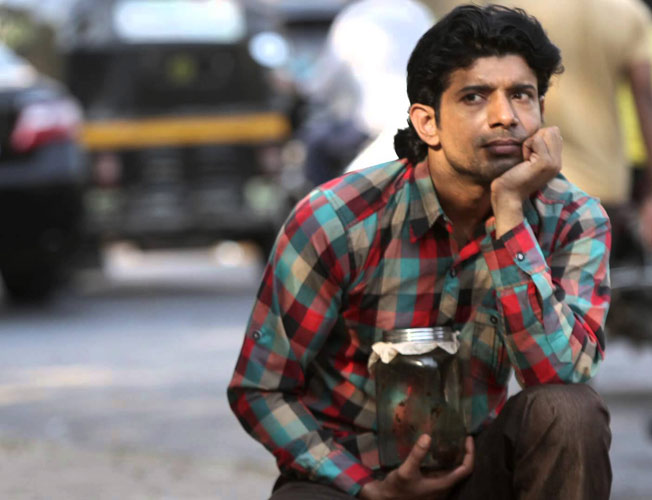 Vineet Singh, a 36-year-old actor from Mumbai, started to learn boxing for his role in Mukkabaaz, whereas most of the boxers quit boxing by the age of 35. His journey to learn the game and transform himself, took more than 700 days, which is a commendable task in itself. Not only this, the actor underwent some 20 injuries and travelled for more than 2000 kms to master the art of boxing, all because he wanted to be as believable as he can, in the role of Shravan Singh.
Check out Vineet Singh's blood and sweat soaked transformation in this video:
While the movie would release on January 12th, 2018, anyone can tell how amazing the actor and his work looks in the movie, just by the trailer and few songs that have been released till now.
Mukkabaaz is directed by Anurag Kashyap and also features Jimmy Shergill, Zoya Hussain, and Ravi Kishan, in lead roles.
Jyotsna Amla