Ranveer Singh is known to be an experimental actor, both with his acting as well as his fashion sense which has always been in limelight, sometimes good and sometimes bad. But then, Bollywood has a philosophy, good or bad, publicity is always great.
Ranveer is known for his quirky style since the day he joined the industry, so him turning up in mundane clothes at Shahid's birthday bash, was not at all the possible. Which is why, the 'Ram Leela' actor graced the party in a rather unusual ensemble and that's enough for Twitter to jump on the bandwagon to roast the roasted.
People observed, Ranveer's outfit having a close resemblance to various things which included condoms and sperms, things that Ranveer has been extremely vocal about.
Check out Twitter's reaction on Ranveer's outfit
https://twitter.com/SahilBulla/status/833588220386476032
When the guy at the shop says "5 rupees per plastic bag sir" but you only have a 2000 note pic.twitter.com/iLh8rhcTb4

— All India Bakchod (@AllIndiaBakchod) February 20, 2017
https://twitter.com/SahilBulla/status/833595970361364480
https://twitter.com/EastIndiaComedy/status/833608718319120386
"This is not what I meant when I asked you to wear protection." pic.twitter.com/8RYPCl2N4X

— Sand-d Singh (@Sand_In_Deed) February 20, 2017
https://twitter.com/ikpsgill1/status/833604168686329856
Mom- Apne aap ko aache se cover karna bahar thand bahut hai .
Ranveer singh- * Takes table cloth * okay mom pic.twitter.com/ks6wtgGitA

— Hunटरर ♂🥳 (@nickhunterr) February 20, 2017
Funeral after party dress code. pic.twitter.com/ZfMqHdNLd3

— Godman Chikna (@Madan_Chikna) February 20, 2017
How to hide hickies.
– Ranveer Singh#YehKuchBhiKartaHaiBe pic.twitter.com/SeNoOgSjWg

— Uddit Anchalia (@MoochwalaBkchod) February 20, 2017
Ranveer We Love You, But Why You Do This?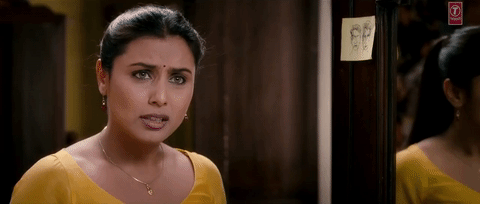 Follow us on Facebook, Twitter and Instagram for more updates. Don't forget to like and share. Do tell us your views in the comment box below.
21st February 2017
Jyotsna Amla