On Wednesday morning, singer Sonu Nigam, in a series of 24 tweets announced that he'll be leaving Twitter. These 24 tweets had everything that has been going on on the Internet, in the past few days. From Paresh Rawal's comments about Arundhati Roy to the recent controversy about Abhijeet Bhattacharya's Twitter account being suspended.
Sonu Nigam in his tweets talked about how freedom of speech, is being limited to a certain wing and class, now. He also said that even though he does not belong to any certain wing and respect everyone's opinion, but on Twitter, one needs to belong somewhere in order to be heard and respected. Nigam said that Twitter has turned into being a platform which is completely 'one-sided' and full of "some nationalists, some just cold blooded pseudos".
Check out all the tweets, over here: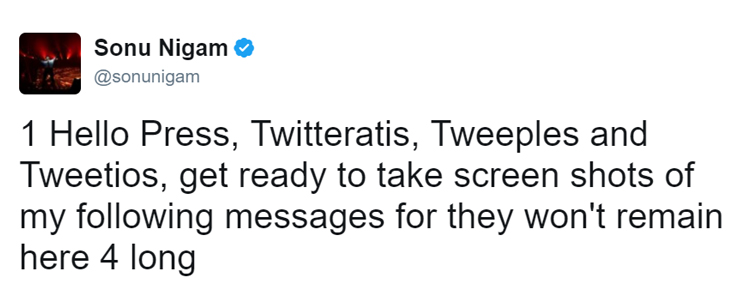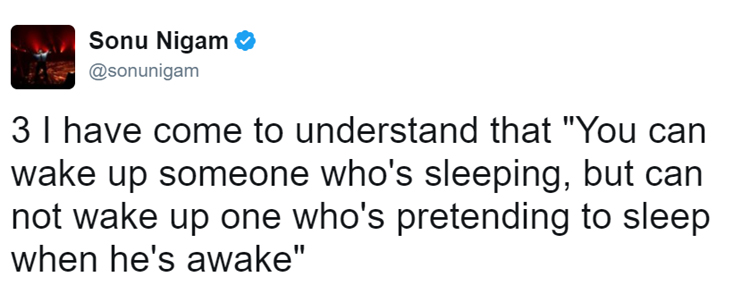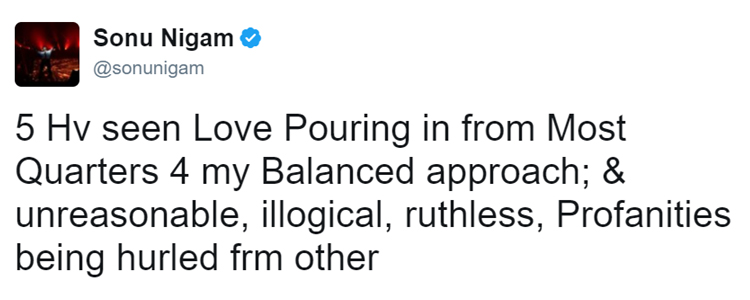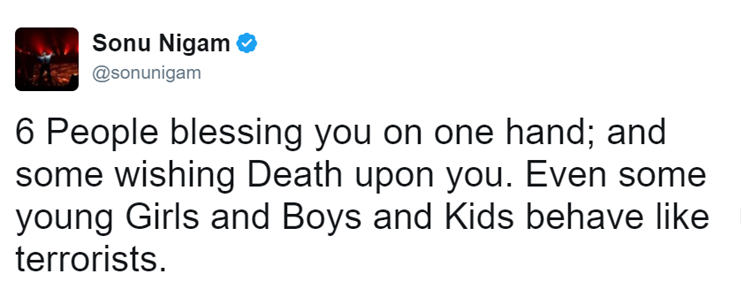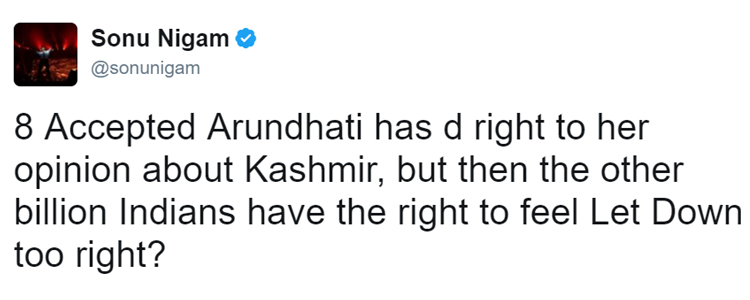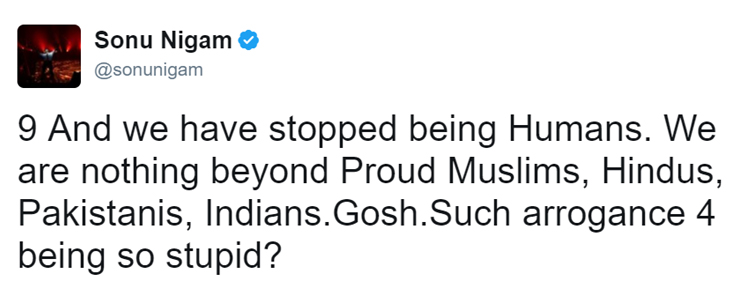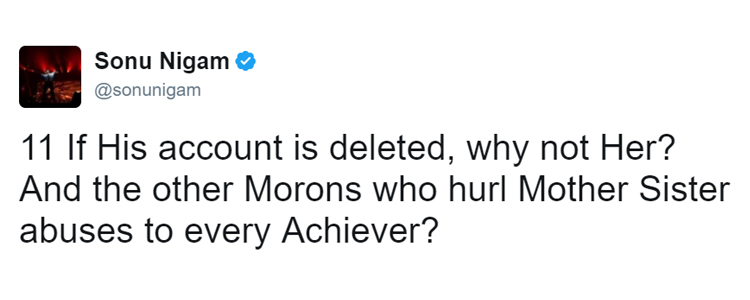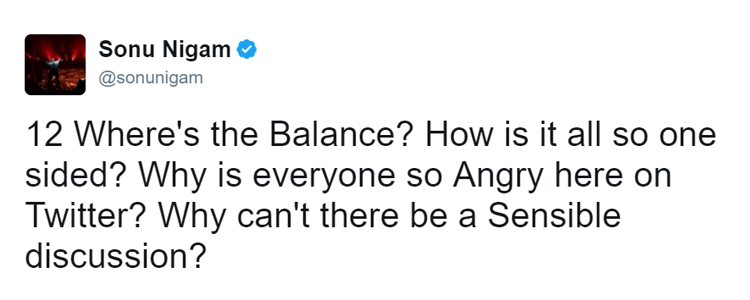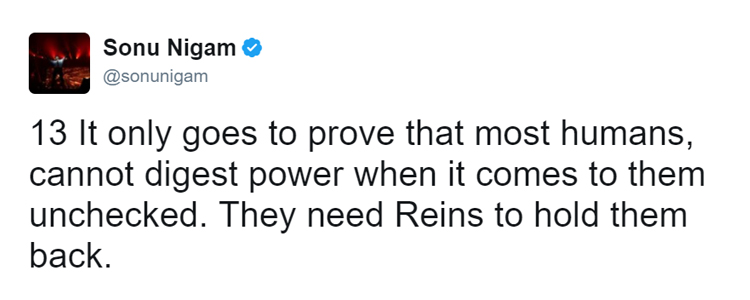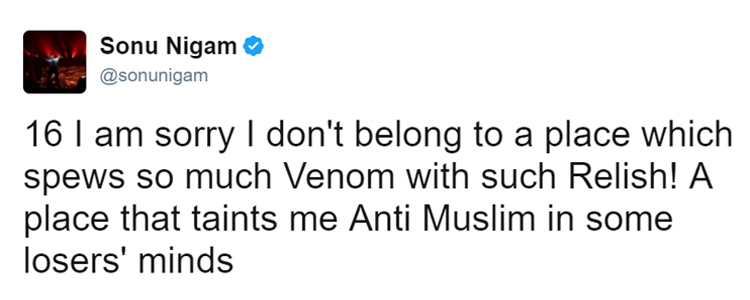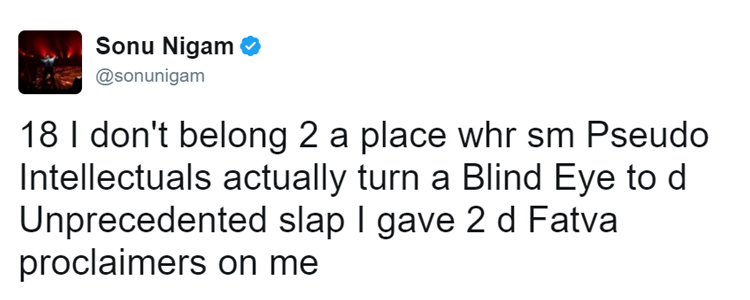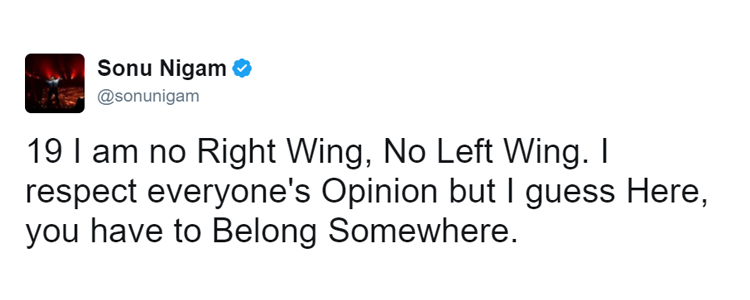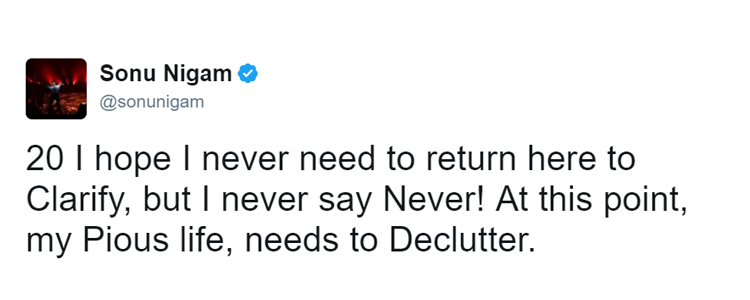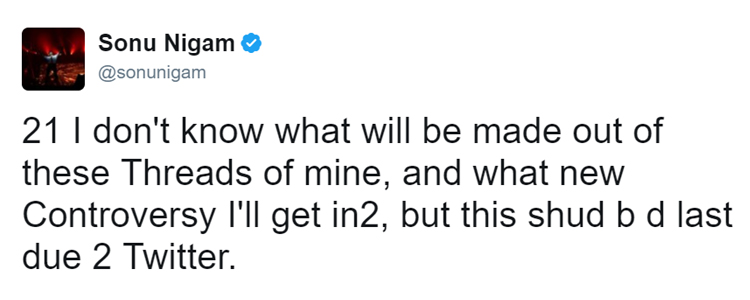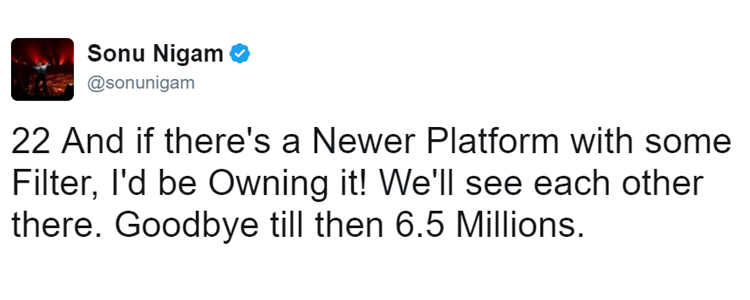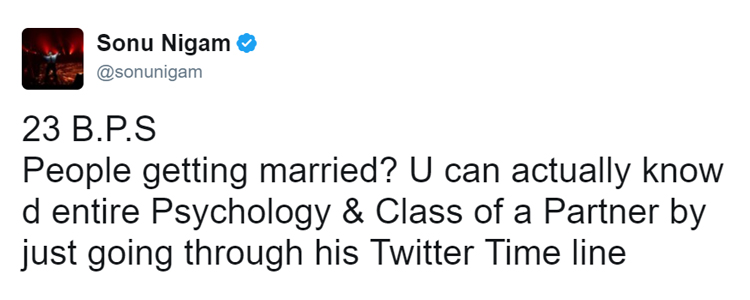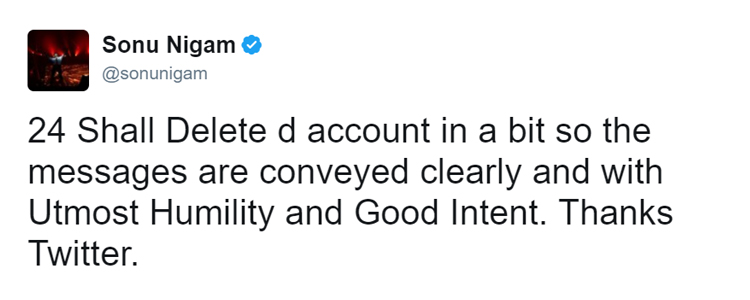 The two major people that Sonu Nigam talked about in his tweets were Paresh Rawal and Abhijeet Bhattacharya.
A few days back, after believing a completely fake news about a non-existent interview of Arundhati Roy, Paresh Rawal tweeted out about tying her to the jeep, instead of the stone pelters in Kashmir. This one tweet soon ignited a Twitter war between Paresh Rawal's supporter and those who denounced him for advocating violence. One completely false news led to harsh statements about Arundhati Roy, who termed the interview as baseless, on Newspapers as well as national news channels. Soon, Paresh Rawal was allegedly forced by Twitter to delete his tweets about Arundhati Roy.
This is an absolute shocker! @SirPareshRawal being asked to delete his tweet by @twitter. Whatever happened to freedom of expression? #Shame
Paresh Rawal wasn't the only one who was asked to take a step back on Twitter. Abhijeet Bhattacharya also tweeted something very degrading about women, especially targeting the JNU student-activist Shehla Rashid. She tweeted out a Hindustan Times Story, about the alleged sec-racket which has the involvement of several BJP men. To this, Abhijeet Bhattacharya tweeted this:
His Twitter account has now been suspended by the platform.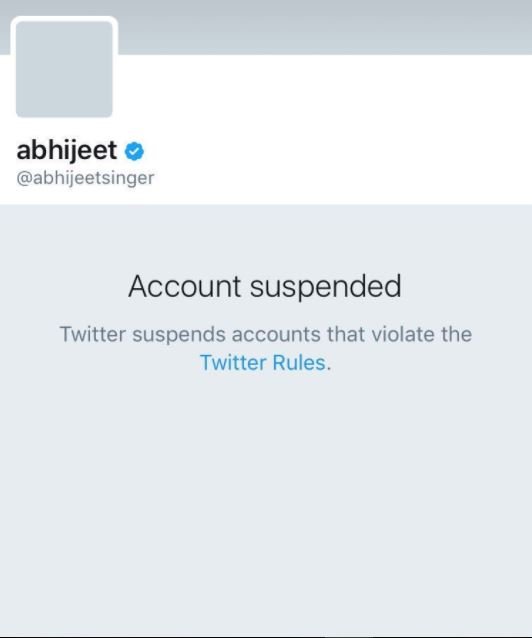 Abhijeet, a playback singer and now a self-proclaimed 'desh rakshak', is not new to controversies like these, where he shamelessly badmouth about women and often has an abusive tone towards those who have a different mindset than his'. He was arrested in 2016, after Journalist Swati Chaturvedi registered a police case against him, as he had posted a series of inflammatory and provocative tweets about her.
Sincere thanks to everyone for the support. Abhijit had to delete his tweet. His Twitter account has also been suspended. 🙂
When contacted by PTI, Abhijeet claimed, "Author Arundhati Roy and people supporting JNU" were behind the suspension of his account. "Yes, I just saw it. They are trying to block Paresh Rawal also. All Arundhati and JNU group behind this after Paresh Rawal and I tweeted against Arundhati for her anti- India stand," he said.
24th May 2017
Jyotsna Amla