Shahid Kapoor broke million hearts when he tied the knot with Mira Rajput in 2015. Since then they both are making other people jealous and giving the major couple goals. When they got blessed with a baby girl last year, they broke the record of cuteness by naming her, Misha.
While there are many couples in B-Town, there is no one like Shahid-Mir. They have been married for more than two years, yet they long for each other love. It's a kind of love that grows every second.
Shahid is from the industry and Mira is an outsider, we have seen them together in the pictures of their marriage, various celebratory events and on Instagram, yet we can't decide whose glamour game is ahead.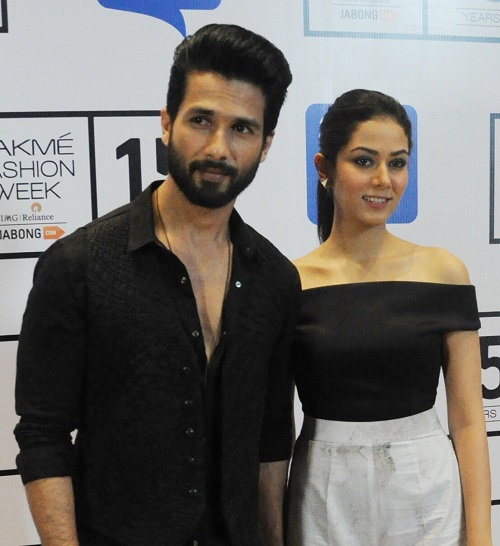 Now, Shahid And Mira have just shot their first magazine cover and yet again we are dumbstruck by their royal-like presence. They both look so gorgeous that words fail to explain the beauty of these pictures.
The pictures were shot for 'Hello' magazine's November issue and after looking at them, we truly think Mira should think about either modeling or acting, as a career option.
Aren't These Picture Sizzling?
1. The King Of Hotness And The Queen Of Elegance.
2. You Can't Take Your Eyes Off Them, Can You?
3. Did We Mention They Make One Hell Of A Hot Couple?
4. She Looks Nothing Less Than A Royal Beauty.
5. OoH! That's Sassy!
6. The Perfect Couple.
7. Getting Ready To Slay!
Oh Boy! They were terrific, weren't they? Here is a BTS video of photoshoot for you.
Shahid-Mira. You Guys Are Adorable!