Salman Khan recently named as a goodwill ambassador of the Indian contingent for the upcoming Olympic Games in Rio de Janeiro. On this association, Salman Khan expressed his regards and said that he is honoured that Indian Olympic Association has chosen him as the goodwill ambassador for the Indian contingent for the Rio 2016 Olympic Games. But this decision has made some of the sportsmen extremely disappointed. Though some are positive about the decision but this announcement has not being received well by everyone as it seems like an unnecessary promotion stunt for Salman's upcoming film Sultan.
Negative Reactions
Soon after the news was out Milkha Singh and  Yogeshwar Dutt shared their views and both of them wasn't happy with the appointment of Salman Khan.
Milkha Singh said that he has nothing personal against Salman Khan but he would have preferred to see a fellow sportsperson as a goodwill ambassador instead of Salman. He said, "This is for the first time I am seeing a Bollywood hero being made goodwill ambassador for Olympics. I want to ask, has Bollywood ever made any sportsperson an ambassador for any of their mega events?I want that the decision to name Salman Khan as ambassador be revised." It was clear from his statement that the 85-year-old legend was not at all happy with the decision.
Another sportsperson Yogeshwar Dutt, the London Olympics bronze-medallist expressed his views and said that he is unable to understand what purpose such an appointment will serve for the athletes.
Yogeshwar Dutt tweeted on Twitter that clearly defines that he doesn't support the decision of IOA.
coach saab! Log ko filmy & asli jeevan ka fark samjhna chahiye. Ambassador ke liye asli life ki chavi chahiye. https://t.co/jJR1lPHUhU

— Yogeshwar Dutt (@DuttYogi) April 24, 2016
ambassador बनाने से होगा क्या पदक ज़्यादा आ जाएँगे क्या ये नाटक ही करना था तो किसी खिलाड़ी को ही बना देते #जयहिंद https://t.co/8Urgge2KwT

— Yogeshwar Dutt (@DuttYogi) April 24, 2016
Kahi bhi ja Kar apni movie ka promotion kare,Es desh me adhikar hai Lekin Olympic movie promotion ki jagah Nahi https://t.co/ed6vCqNMXT

— Yogeshwar Dutt (@DuttYogi) April 23, 2016
PT Usha,Milkha Singh jaise bade sports star hai jinhone kathin samay me desh ke liye mehnat ki. Khel ke kshetra me Es ambassador ne Kya kiya

— Yogeshwar Dutt (@DuttYogi) April 23, 2016
Kolkata Knight Riders captain Gautam Gambhir is against the decision, he said that he would have chosen Abhinav Bindra as for him Bindra is the ideal choice as a goodwill Ambassador.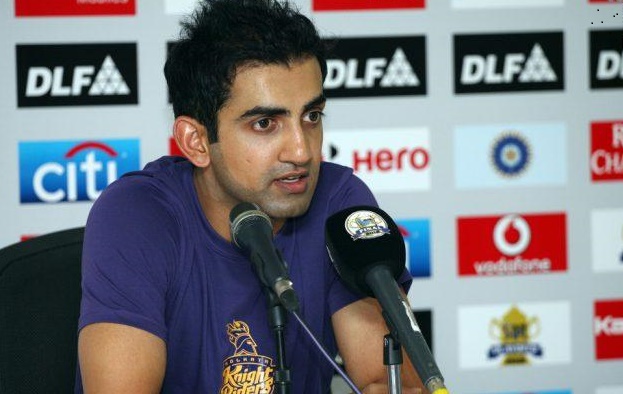 Positive Reactions
With all the fuss and negative reactions going on , there are some who are happy to see Salman as a goodwill Ambassador. Abhinav Bindra, Mary Kom and hockey captain Sardar Singh are among those people who have taken this decision positively.
Sardar Singh said that Salman has a huge fan base and also has good views on sports and he is happy that he has come on board as a lot of people will connect to Olympic sports because of him. He also said, "People are entitled to their views. I respect their opinion."
Mary Kom, a bronze medallist from the 2012 London Olympics opined, ""It hasn't happened before, it's a good thing for the athletes. It's good for us to have a brand ambassador like him".
Vishwanathan Anand, the Chess champion too has taken this association very positively and saw nothing wrong with Salman being appointed as a goodwill ambassador. He said, "If the things that the sports people need are addressed, then there is no conflict in having non-sports people participate. In fact, we want everyone to get involved."
Dear @BeingSalmanKhan , am sure you will use your tremendous goodwill to help Indian Olympic Sport and Olympic athletes (cont..)

— Abhinav Bindra (@Abhinav_Bindra) April 24, 2016
In their pursuit towards excellence. Congratulations on being appointed ambassador of the Indian Olympic Team! @BeingSalmanKhan Cont.

— Abhinav Bindra (@Abhinav_Bindra) April 24, 2016
An absolute honour which comes with great responsibility ! @BeingSalmanKhan

— Abhinav Bindra (@Abhinav_Bindra) April 24, 2016
Indian Olympic Association's Verdict.
Indian Olympic Association seems very happy to have Salman on boards as the IOA Secretary-General Rajiv Mehta stated, "We are very happy and thankful on Salman's offer to support Olympic Sports in this country. This association is only a gesture and does not include any monetary consideration."
He also said that Salman is the Bollywood star in the country in terms of mass following and bringing him on board will draw maximum attention which will increase the viewership and popularize Olympic sports in the country.
Mehta added,""Salman Khan is only being appointed from the Bollywood segment and we are in talks with two other big names in music and cricket. We are more than willing to have as many icons including the likes of Anju Bobby George and PT Usha who have the capacity and capability to popularise Olympic sports in the country."
Salim Khan And Pooja Bhatt Controversy

As many of the people were not supporting Khan to be Goodwill Ambassador, his father Salim Khan came up  with a defending statement and said that Salman is an A-level swimmer, cyclist and weight lifter, hence, he should not be criticised.
Salim took twitter to defend Salman and tweeted a series of tweets.
In reply, Pooja Bhatt slammed Salim Khan as she took serious offence of his tweets and posted a tweeted putting up a valid question.

Check her tweets here:
Milkhaji it is not Bollywood it is the Indian Film Industry and that too the largest in the world.

— Salim Khan (@luvsalimkhan) April 25, 2016
The same industry which resurrected you from fading away in oblivion

— Salim Khan (@luvsalimkhan) April 25, 2016
Could the film be made if Milkha Singh wasn't the man he was & did not achieve what he did in the first place?We all know,NOT. Hence,respect

— Pooja Bhatt (@PoojaB1972) April 25, 2016
Salman khan may not have competed but is an A level swimmer cyclist and weight lifter

— Salim Khan (@luvsalimkhan) April 25, 2016
Whether the film Industry resurrected Milkha Singh or whether Milkha Singh resurrected the film industry is an absurdly,distasteful debate

— Pooja Bhatt (@PoojaB1972) April 25, 2016
Sportsmen are performing because of sports lovers like us.

— Salim Khan (@luvsalimkhan) April 25, 2016
Follow us on Facebook, Twitter and Instagram for more updates. Don't forget to like and share. Do tell us your views in the comment box below.
26 April, 2016
Avni S. Singh