Looks like Bollywood's Khans aren't pleased with the stardom they have as they are looking to diversify their popularity, or we could say that they are looking for more options to mint money out of their films.
Earlier Aamir Khan released his movies such as 3 Idiots, Dangal, Secret Superstar etc and they actually made a fortune on Chinese box office. They became so popular in the country that it actually gave a boost to Aamir Khan's popularity.
Now Salman Khan has taken an inspiration from Bollywood's perfectionist and chose the perfect project to gain international recognition.
Salman Khan has decided to release Bajrangi Bhaijaan in China on 2nd March 2018 and he is releasing it on over 8000 screens there.
The Superstar's debut at the Chinese box office is anticipated to be a huge success owing to the fact that Bajrangi Bhaijaan has a storyline that is capable to stir emotions in hearts of the audience.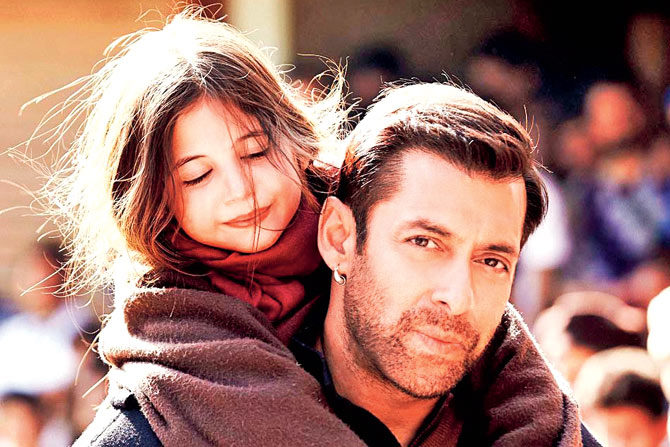 Three years ago Kabir Khan's directorial movie was a huge success in India, now the star is hoping to gain more fans as well money from China too.
Aamir Khan's Dangal minted a fortune on Chinese box office, Secret Superstar even broke the record of Dangal collection record as it fetched 175 cr in just 3 days. Looking at those numbers, Salman is surely gonna sit on the pile of money.
Film critic Taran Adarsh made the announcement on Twitter by sharing the official poster for the Chinese market.
Salman Khan debuts in China… Eros International in association with China's E Stars Films Ltd to release #BajrangiBhaijaan in China on 2 March 2018… Dubbed in Chinese… Will open across 8000+ screens there… Official poster for the Chinese market:
All we can say is, – All The Best Sultan…errr… Salman.
Avni S. Singh