Salman Khan must have heard about the Chinese dubbed version of his popular movie Bajrangi Bhaijaan. We can literally imagine him rolling on the floor after reading the Chinese title. Do you recall all the Hindi titles of Hollywood movies that made you laugh your guts out? We mean who can resist laughing at Maut Ka Jhoola translated for Final Destination or Mahakal "Badle Ki Aag" for Ghost Rider, right?
The funniest thing about these translations are, they pick literally word for word and the results we get are just downright nerve cracking. There is a reason Hollywood movies dubbed in Hindi sound utterly hilarious, the methodical translations of dialogues becomes so out of context and less of serious expressions that we end up having a good laugh. However, Bajrangi Bhaijaan isn't a Hollywood movie, and we are not talking about Hindi translation here.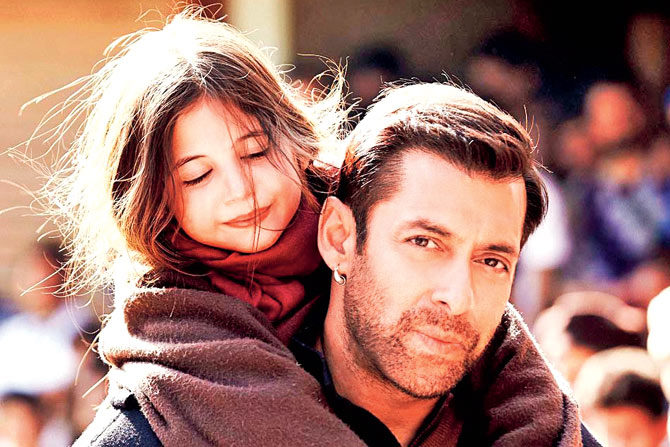 After we looked at the Chinese title of this Salman Khan movie, we are quite convinced that translation in any language can tickle one's funny bone.
Apparently, Salman Khan's Bajrangi Bhaijaan is hitting the screens in China and the Chinese title of the movie is…wait for it, 'Little Lolita Monkey God Uncle'. Yeah! That's right.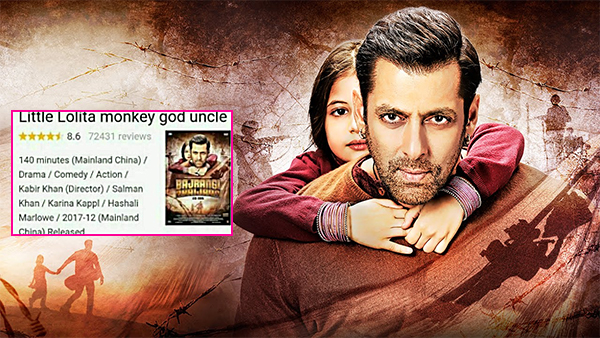 It literally makes no sense and the fact that they have called Salman a Monkey is just confusingly comical.
Some of them are also calling it "The Little Monkey God" and we have no idea how did they come up with such a title.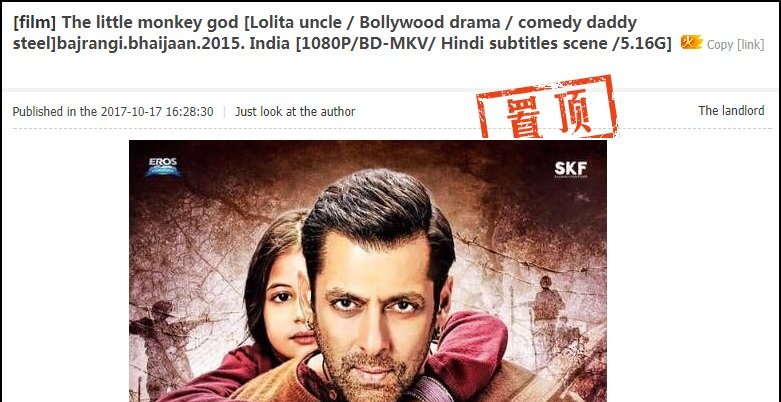 The fact that the use of Lolita in the title reminds us of an old novel that cannot be relevant to the concept of the Bajrangi Bhaijaan makes it more silly.
China for sure need to work on their translation skills, at least we Indians do justification by translating Fast and Furious into "Raftaar Ka Junoon", it makes sense right?
7 December 2017
Avni S. Singh