Kareena Kapoor Khan is possibly the most beautiful and only actress of Bollywood who hasn't let motherhood and her baby bump get in the way of her career. She has shown off her motherhood like a true royalty and why not? After all, she has the Nawab Saif Ali Khan on her side to compliment her.
The duo has always raised the bar of grace in movies and in real life as well and now the Royal couple is increasing the pride of the cover of Harper's Bazaar Bride and nobody could have done it better. The royal Begum and Nawab are redefining the class, elegance and poise with their majestic looks and we are just speechless.
Check Out The Pictures Here:
1. Posing Like A True Royal Couple!
2. Their Poise Is Unmatchable 

3. Proudly Showing Off Her Motherhood!
4. Together Forever! 

5. Black And White Is The New Defination Of Beautiful!
6. Elegance At Its Best! 

7. They Look Just Adorable Toghether!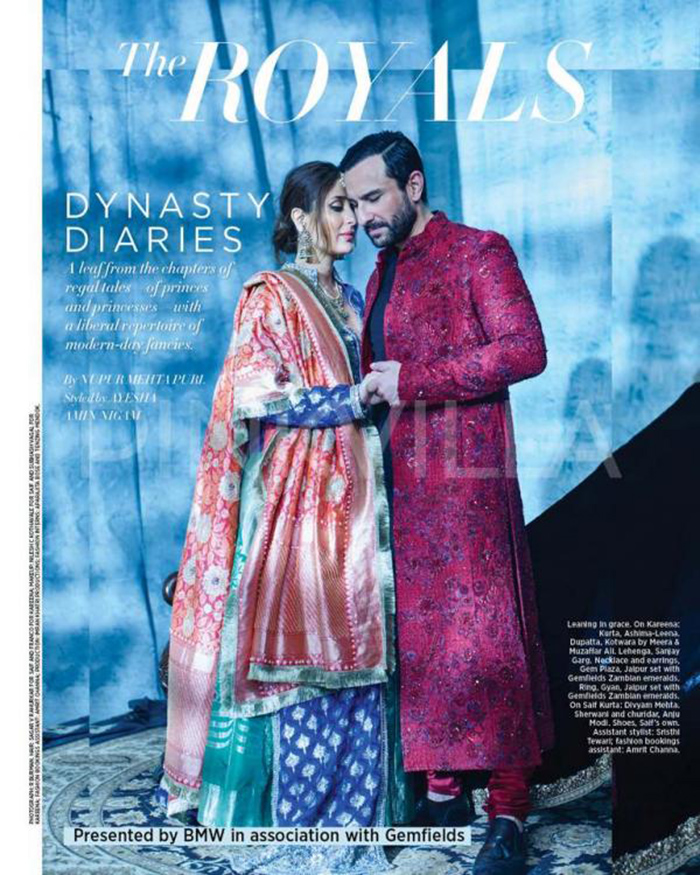 If Those Pictures Were Not Enough, Here Is The Video:
Video – Here's a sneak peak at what went into the making of @BazaarBrideIn royal photoshoot feat. Saif and Kareena pic.twitter.com/XEoJp3SkXb

— Kareena Kapoor Khan (@KareenaK_FC) November 10, 2016
The star couple has taken our breath away and we are wondering from where did Kareena get the confidence to dazzle her cutest baby bump?
Saif looks like a dream husband in every picture and these two surely know how to escalate the level of Royalty.
We can't get our eyes off them!!
Follow us on Facebook, Twitter and Instagram for more updates. Don't forget to like and share. Do tell us your views in the comment box below.
11 November 2016
Avni S. Singh