Meet the third and last installment from the Padmavati cast. Ranveer Singh is perfectly donning the Alauddin Khilji look.
Padmavati is one of the most exciting Bollywood releases of 2017. Deepika Padukone and Shahid Kapoor's looks are already creating a lot of buzzes, however, it was Ranveer Singh who everyone was waiting for. Ranveer is playing the role of Alauddin Khilji and he looks fierce AF.
Many are rooting for Ranveer's Alauddin Khilji to become one of the most iconic antagonists in Bollywood and one can just see it. From the perfectly kohled eyes to those long and rugged tresses, everything adds to the personality of Khilji.
(Also Read: Padmavati: Before Sanjay Leela Bhansali's Version Know the Story Of Legendary Queen!)
We all know that Ranveer Singh is one of the finest actors in Bollywood today who does everything to get under the skin of the character. For playing a character as cruel as Khilji, Ranveer locked himself in his apartment in order to experience isolation and everything else for his character. The entire experiment went to such extremes that Ranveer is now seeing a psychiatrist in order to get back to 'normality'.
(Also Read: Shahid Kapoor's Padmavati Look As Enticing As Deepika's)
Check out the look:
702.3k Likes, 11.1k Comments – Ranveer Singh (@ranveersingh) on Instagram: "SULTAN ALAUDDIN KHILJI #Khilji"
683k Likes, 7,675 Comments – Ranveer Singh (@ranveersingh) on Instagram: "SULTAN ALAUDDIN KHILJI #Khilji"
That huge scar under Ranveer's eyes and those long tresses, remind us of another favourite villain from our childhood. Scar from The Lion's King who was the cruellest of them all, yet came with a personality of his one. One can immediately identify the similarity between the portrayal of both of these characters.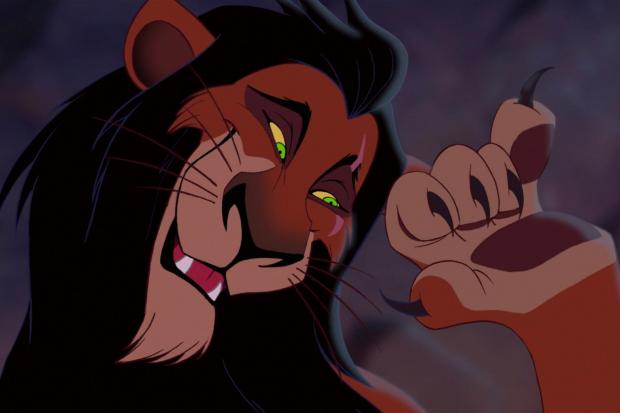 Padmavati is slated to release on 1st December and now we waiting for its trailer to drop.
Jyotsna Amla