Akshay Kumar is playing it big at the box office and one might even sight how Kumar has finally nailed what the audience wants to see. While a good script has always been up for consideration, it's the rarity of movies with a social message that brought life back to Akshay's work. Now, Mr. Khiladi has decoded that a movie which can emerge a sense of gentility among the audience on what's happening around them, will always sell big.
With Padman trailer, a dear project of both Akshay Kumar and wife Twinkle Khanna, Kumar is again walking on the same path.
Also Read: Meet The Real 'PadMan', Arunachalam Muruganantham
Padman is based on Twinkle Khanna's novel, The Legend Of Lakshmi Prasad; the book is inspired by the life of Arunachalam Muruganantham. The same man who brought a social revolution by introducing a low-cost sanitary napkin for women around him. Muruganantham did it to make menstrual hygiene products more feasible and accessible to women in his family and around him.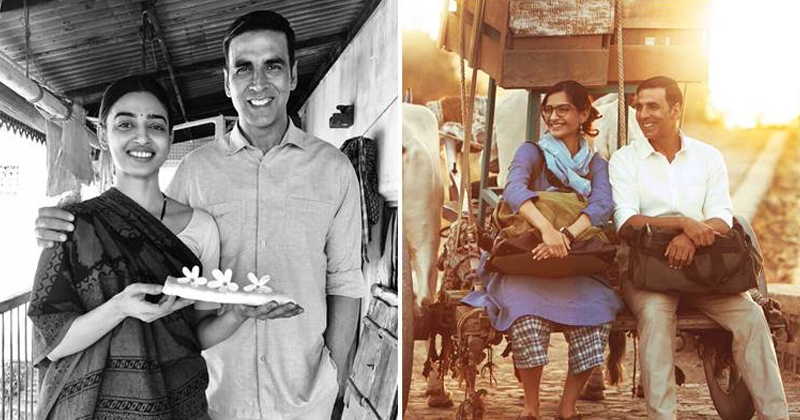 While the story of Muruganantham is too intense, Padman trailer shows that the film is not. Padman promises to be the story of a social awakening, told through the lens of humour.
Padman Trailer: Watch the video here:
Apart from Akshay Kumar, Padman also has Radhika Apte and Sonam Kapoor in the lead roles and they fit perfectly in their characters.
Directed by R. Balki, Padman is all set to open in theatres on January 26, 2018.
Jyotsna Amla