It's one thing to act. It's quite another, however, to go behind the camera and engage with other meaningful or creative endeavours. And that said, who better than our Bollywood celebs that can live true to this adage?
That said, we are engaged in interesting times indeed. Food, arguably the most essential of all life-sustaining elements isn't just any factor in Bollywood. It's, in fact, grown to become a vital component of the Indian Film Industry.
Surely, there could be a debate about whether it's even a truth. But well, a mere step into the realm of Bollywood lyrics tells you a thing or two about just how intrinsic is this great bond between food and films.
How about the lyric, "Jab Tak Rahega Samose Mein Aaloo, Tera Rahunga O Meri Shalu?" Could anyone who claims to love Bollywood and remembers most songs and their often bewildering lyrics forget this one? In the same regard, what about the famous Rekha number, "Chocolate Ice-cream Lime Juice" from Hum Aapke Hain Kaun?
In fact, so implicit is the role of food in our lives and in turn, even in our movies that we are in an era where food is often the central theme of movies. That is why we see movies like Chef where Saif played an important emotionally-charged titular role. Similarly, we saw the avid chemistry between Mr Bachchan and Tabu in R Balki's Cheeni Kum, another film about food in it.
Things, it could be said, took a rather interesting and engaging turn of events with the release of some interesting films with the concept of food woven into the storyline. Could there be a better example of this than Dawat-E-Ishq?
In films like Pizza, the concept of horror and drama was intricately woven with pizza being at the backdrop of the narrative. So while the relationship between Bollywood stars and food is well-understood in front of the camera, what about this bond behind the camera's lens.
Wondering who are the Bollywood celebs who own restaurants and pubs? While there are actors that are, throughout the year, busy and occupied with non-stop films lined up one release after the other, what happens to those celebs that don't quite succeed in Bollywood.
It's commonly been seen that after a certain period of time, some celebs explore their creative side and utilise their business acumen elsewhere. There are a number of Bollywood celebs who own restaurants and pubs.
So let us discover some popular Bollywood celebs who own restaurants and pubs and are also creating a buzz in the process.
Some Place Else by Bobby Deol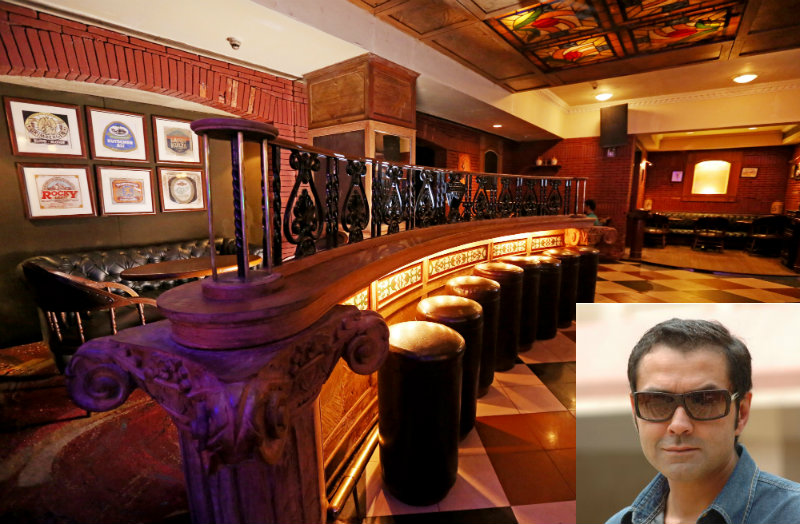 In the thriving Bollywood-driven scene of Mumbai, there's hardly any dearth of engaging Restaurants and Pubs, a constant indication of the city's bustle. But at the same time, there's also no dearth of emerging concepts, newer eating joints and refreshingly new eateries.
In that aspect, Bobby Deol's Some Place Else is a fitting example of a Restaurant that's a tad bit different than most others. Excelling in both Indian as well as Chinese cuisine, Bobby Deol struck an important hit by deciding the location of his restaurant; located in the midst of Andheri, that part of the city of dreams that virtually never sleeps and is in a constant rush for discovering something exciting all the time.
Interesting name of the restaurant too, by the way, Bobby.
LAP by Arjun Rampal
In front of the screen, he's the dude, rather an adjective of the near-perfect macho male, defined by a chiselled physique and graced by a suave sense of style. Off the camera, Arjun Rampal is a successful entrepreneur and someone who's one of the noted Bollywood celebs who own restaurants and pubs.
When he began LAP- aptly named as Lounge and Party- Arjun Rampal rendered to the thriving urban chaos of New Delhi an extension of his own personality, giving the national capital a spunky party place. Nearly a decade back when the party scene was more restrained and not overdone by the noisy cluster of gloss and glib, things were far more sophisticated and yet, different.
Arjun Rampal's LAP was and continues to be a lounge and party place that's in a league it's own, giving a city that does like to shake a leg, a refined place to party.
Crepe Station Cafe by Dino Morea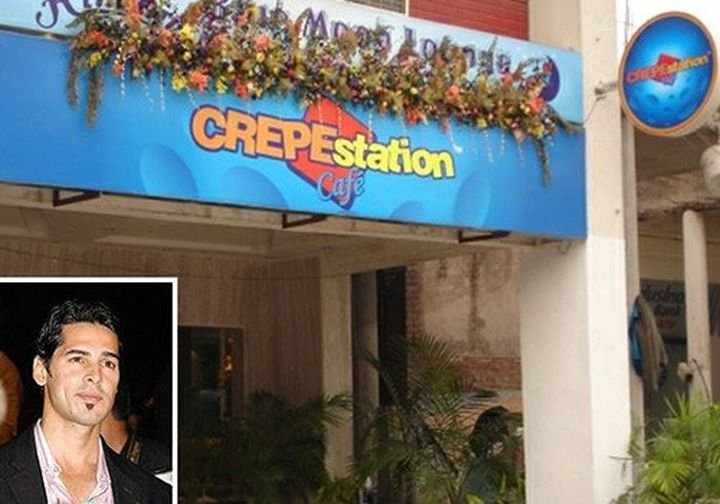 Tipped as one of the fastest-growing cafe chains in the whole of India, Dino Morea's idea to serve authentic continental food as well as sumptuous and delightful European food at the Crepe Station Cafe seems to have struck gold. His brother, also partnered and assisted the model-turned-actor in starting the Malad (West)-located cafe has helped transform the fine eatery.
It's said that soon, the restaurant will grow into a larger chain that shall expand to other parts of the country too.
Some of the European delicacies and crepes here are just what mouth-watery stuff is made of!
Nagarjuna's N Grill
The first thoughts about Nagarjuna in Bollywood bring back memories from the widely-acclaimed nineties hit, Criminal, an intense murder mystery. But this handsome southern movie star made it big elsewhere too, instead of merely ruling the south Indian film industry for many decades together.
Nagarjuna is a successful food entrepreneur and someone who's posh N Grill, nestled in the serene highs of Hyderabad's suave Jubilee Hills is a foody residence with a marked difference.
If you are looking for great grilled food and some sumptuous continental delicacies in the city of the Biryani, then a wide-ranging menu at Nagarjuna's N Grill will definitely give your appetite a jolly good time.
Asha's by Asha Bhosle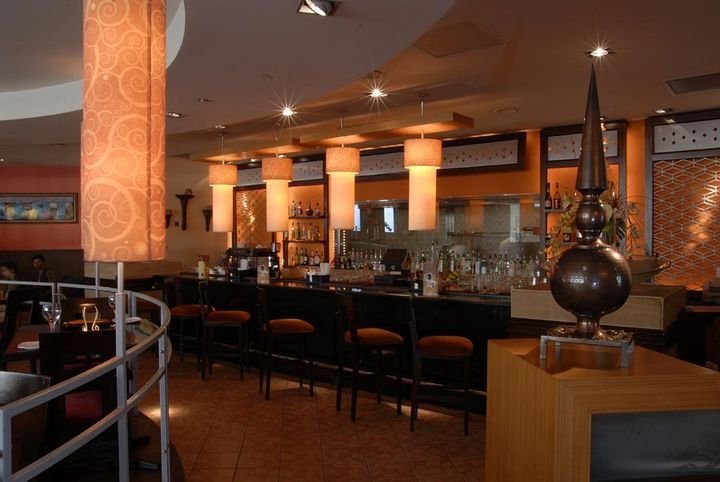 Well, here's a fun fact. Not many Bollywood celebs who own restaurants and pubs are also able to sing incredibly well or possess a voice that's a force, rather a melody to reckon with. Isn't it?
That said, well, not everyone is an Asha Bhosle, the possessor of amongst the world's finest voices, ever, at least from the star-studded world called Bollywood. Asha Tai- as she is lovingly addressed- happens to run a very successful chain of restaurants that have gone from being reasonably well to doing great business in even diverse foreign locations such as UAE, Muscat and the UK.
At Asha's, there's no dearth of tantalising dishes and some nice cocktails that can savour one's taste buds endlessly.